Featured Initiative
Build a new home for Canadian innovators
The Schwartz Reisman Innovation Campus is poised to transform the very heart of AI and bioinnovation in Canada.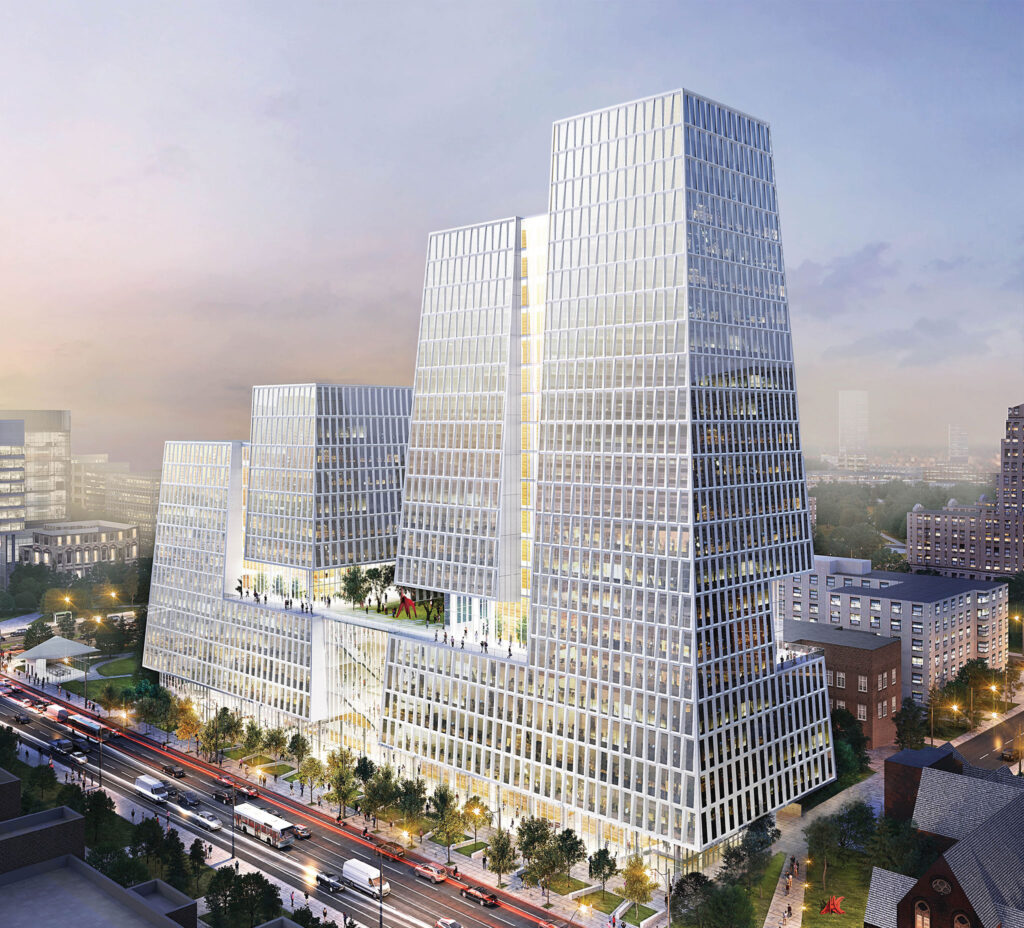 A growing number of Canada's most promising scaleup companies want to move to Toronto, and a parade of global firms has either recently invested in the city-region or announced plans to do so. But the intense competition for space, talent, and ideas has prompted some Canadian innovators to take their inventions elsewhere and caused other promising startups to struggle.
Supported through a generous gift from Gerald Schwartz and Heather Reisman in 2019, the Schwartz Reisman Innovation Campus is under construction at the corner of Queen's Park Crescent and College Street. The Innovation Campus will provide badly needed space for Canadian research-based scaleup companies. The University of Toronto is the ideal home for this iconic complex. U of T is Canada's most innovative university, with world-renowned excellence in health, artificial intelligence, advanced computing, and more. It's also a recognized leader in developing and commercializing ingenious ideas: over the past decade, our entrepreneurs have created 500 startups, securing more than $1 billion in investment.
Your generous gift will help energize the Schwartz Reisman Innovation Campus, creating spaces that encourage our most innovative talent to stay and develop their careers and companies here, while bolstering the Canadian economy in globally competitive areas such as AI and regenerative medicine.