Featured Initiative
Stop heart failure's progression
The Ted Rogers Centre for Heart Research is collaborating to slow and stop heart failure in patients of every age and background.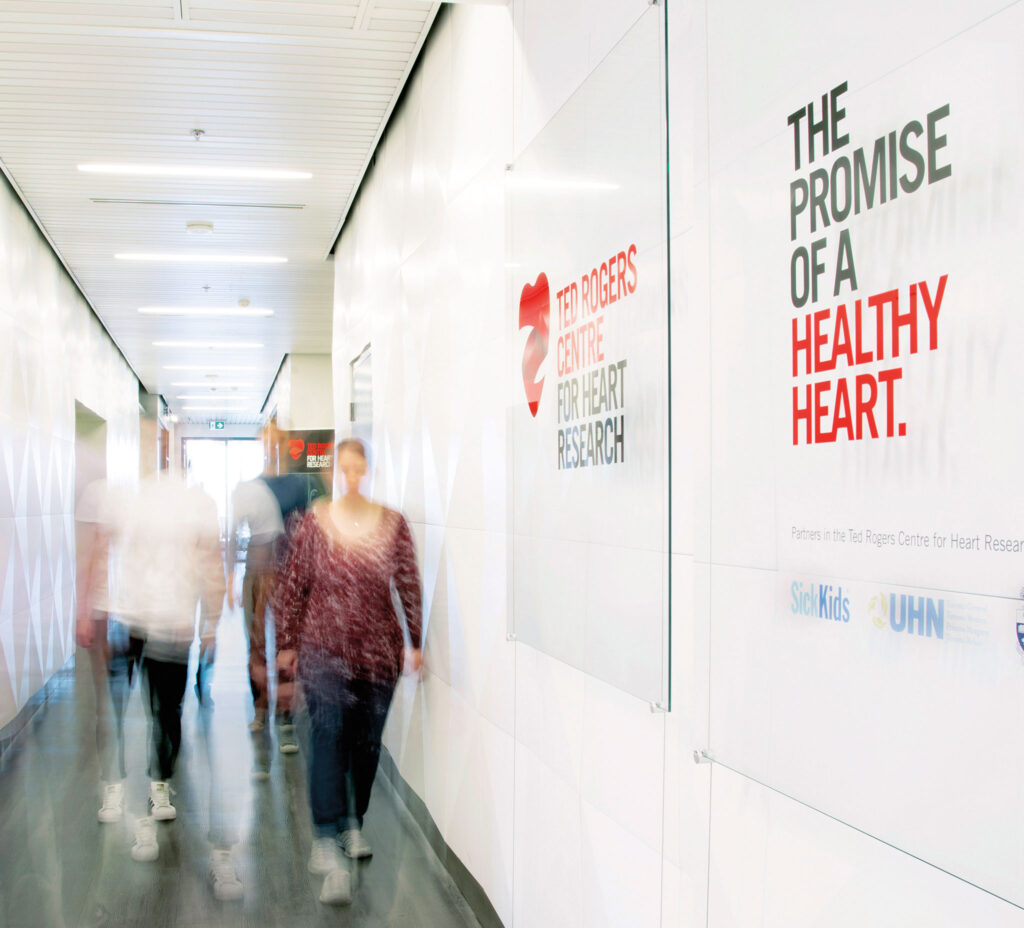 Heart failure is among the world's deadliest conditions, one with many complex and overlapping causes that strikes both young and old. As a result, there are no shortcuts in treatment and prevention—it takes nothing less than bringing together our greatest medical talents across many fields, from AI to engineering to cardiology, genomics, public health, and more.
Established in 2014 through a generous gift from the Rogers family, the Ted Rogers Centre for Heart Research is taking up this extraordinary health challenge. A partnership between U of T, the Hospital for Sick Children, and University Health Network (UHN), the Centre is a complete scientific ecosystem that brings together "big data" and translational research, pioneering patient-monitoring tech and clinical care programs, genomic and data-driven precision medicine, and a wealth of patient data.
In just five years, the Ted Rogers Centre has reduced heart failure-related hospitalizations at UHN by 50 per cent, and is now developing predictive, preventative, and personalized tools and treatments to slow and stop heart failure's fatal progression at every stage. By giving to the Ted Rogers Centre for Heart Research, you can help fulfil the promise of a healthy heart for millions of people in Canada and around the world.