Featured Initiative
Prepare pharmacists for their vital role in health care
Discovery Pharmacy will be a living laboratory that provides innovative training for students and leading-edge care for our community.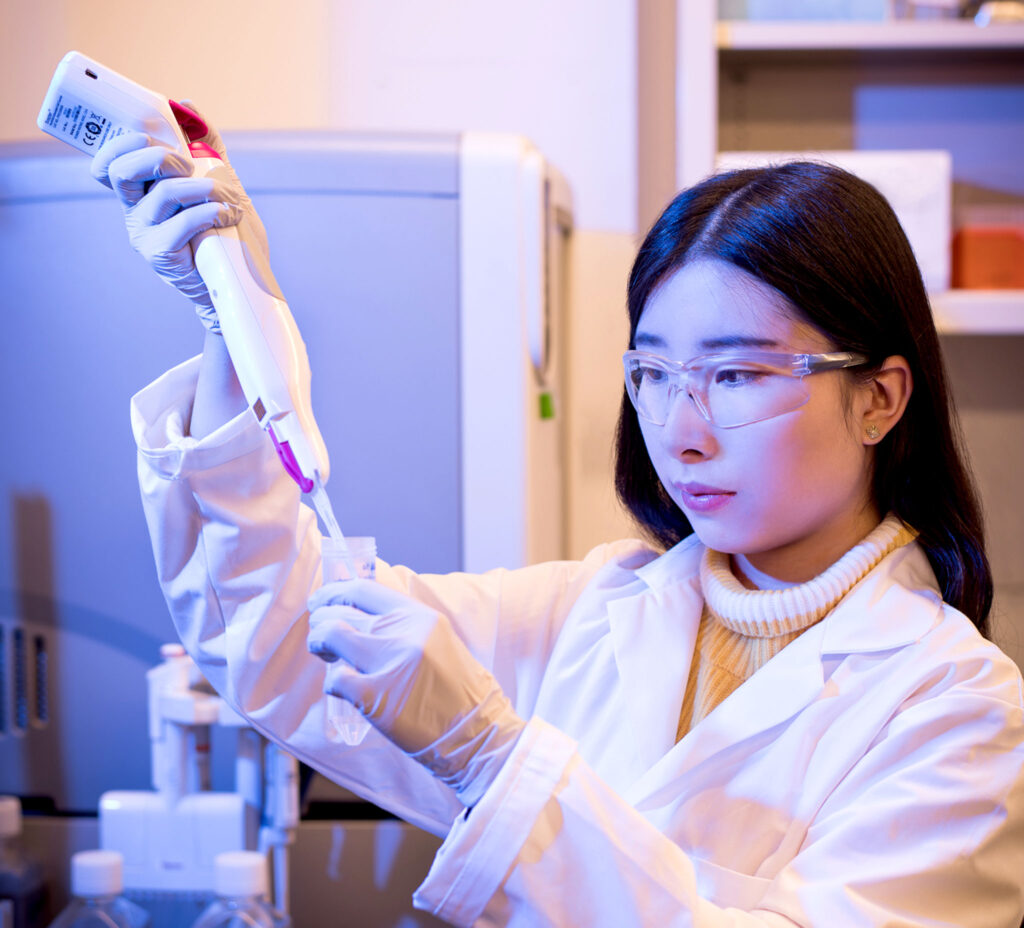 COVID-19 has shone a spotlight on the increasingly critical role of pharmacists in our primary health-care system, a shift that has been underway in Canada for years. Pharmacy students need all the practice they can get to prepare for new and evolving responsibilities—such as managing chronic disease and providing mental health support.
That's why the Leslie Dan Faculty of Pharmacy at the University of Toronto, the country's pre-eminent educator of pharmacy students, is creating a first-of-its-kind solution to provide students with diverse frontline training. We plan to establish Discovery Pharmacy, an innovative initiative that will focus on both physical and mental health for the U of T community. It will provide training for pharmacy students and service for faculty, staff, and students across our three campuses and beyond. Student pharmacists at the start of their careers will run Discovery Pharmacy alongside established educators and researchers.
Collaborative ecosystems like these foster discovery and innovation. This is the moment to invest in the training that will prepare the pharmacists of the future. Your support of Discovery Pharmacy will ultimately result in both cost savings and efficiency for our public health-care system, as well as better, safer, and quicker access to care for everyone.