Featured Initiative
Bring quality dental care to vulnerable Canadians
The Faculty of Dentistry's largest patient clinic is improving the health of a vast and diverse population in the GTA and beyond.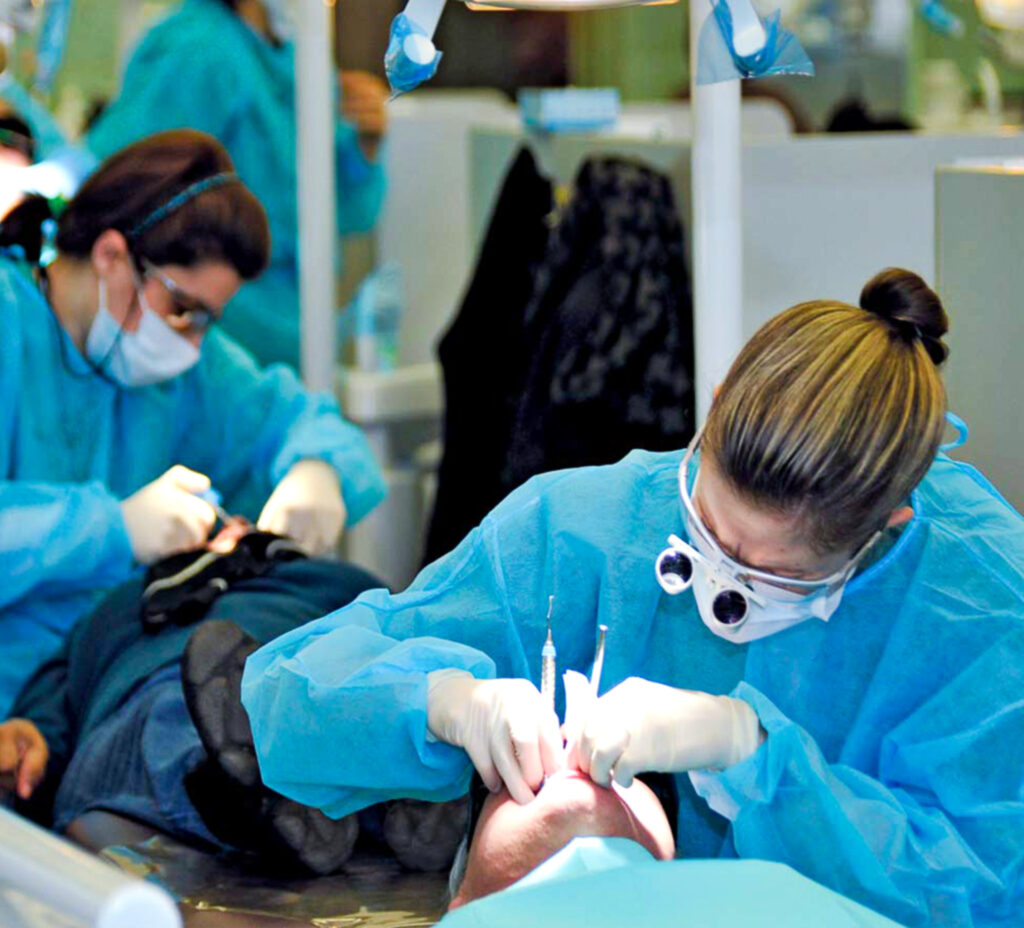 Dental care can be prohibitively expensive—and the COVID-19 pandemic has only made it harder for many Canadians to access care. Through its community program, the Faculty of Dentistry at the University of Toronto serves vulnerable populations, including the working poor. But to meet the growing needs of the community, the Faculty needs to renew and reconfigure its largest patient clinic in downtown Toronto.
As Canada's first, largest, and most comprehensive dental school, the Faculty of Dentistry at U of T has an enormous impact on the health of the diverse communities surrounding it. Our 13 dental clinics essentially form a dental hospital with 15,000 patients—totalling 90,000 appointments—filling 263 chairs every year.
A revitalized clinic will offer greater privacy, better flow, greater efficiency, and state-of-the-art learning spaces. Most importantly, it will help the Faculty provide critical care to thousands of marginalized patients. Your gift will make that clinic possible, drawing the top students and talent to Toronto and improving access to the very best care for vulnerable Canadians.