Featured Initiative
Create a high-tech venue for talented musicians
The Jay Telfer Forum will combine beauty and technology in the heart of the city's renowned cultural precinct.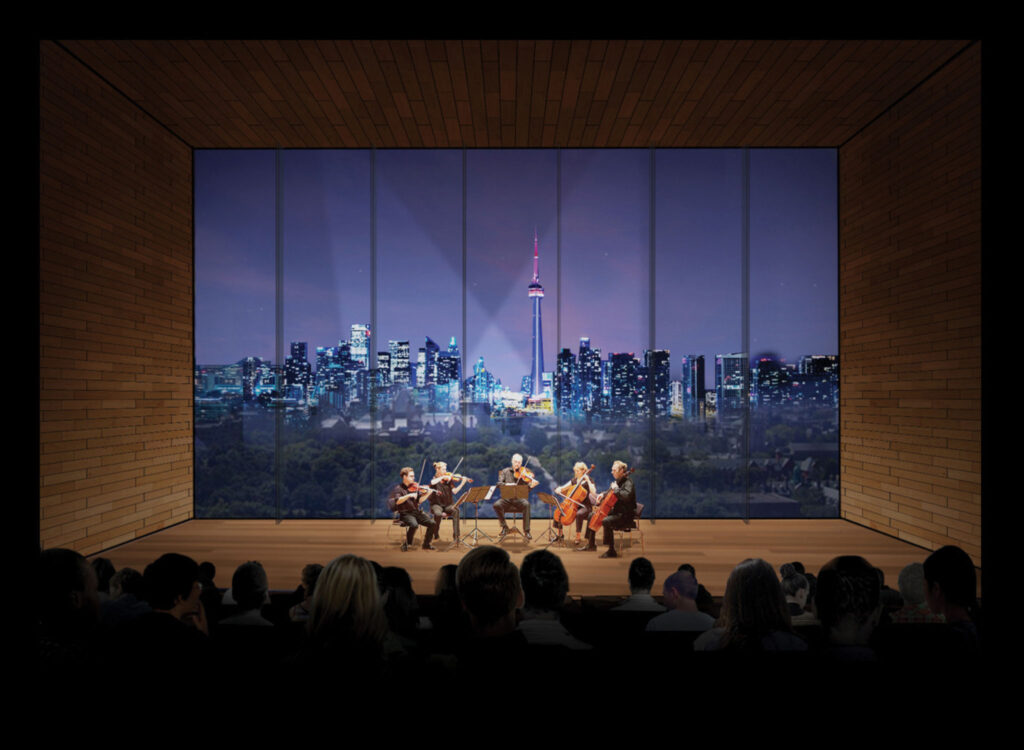 Toronto is among the world's great centres for music and culture—and the University of Toronto is home to some of its busiest stages, with the Faculty of Music alone mounting over 600 public events in a typical year. The Faculty is now poised to add a dynamic new venue to its roster—one equipped with flexible and technologically advanced infrastructure that can bring thrilling performances to the world through high-quality recordings and livestreams.
Established through a generous $7-million gift from Ian Telfer and Nancy Burke, the state-of-the-art Forum will be purpose-built for soloists and chamber music groups. The Forum's design combines beauty and technology, bringing together gorgeous views of downtown Toronto, top-notch acoustics, and incredible digital capabilities all in one place. It will be a spectacular centrepiece for a new building development at 90 Queen's Park, located in the heart of Toronto's most renowned cultural precinct.
Once built, the Jay Telfer Forum will be a sparkling addition to Toronto's music scene. With your support, it will be a place where students experiment and grow, artists share their incredible talents, and audiences enjoy world-class music alongside breathtaking views of a vibrant global city. This is the future of live music.