Defy Gravity campaign surpasses $1.6 billion raised and exceeds 50% of alumni engagement goal
The most ambitious campaign in Canadian university history is empowering inclusive excellence and inspiring new levels of giving and alumni engagement in Canada.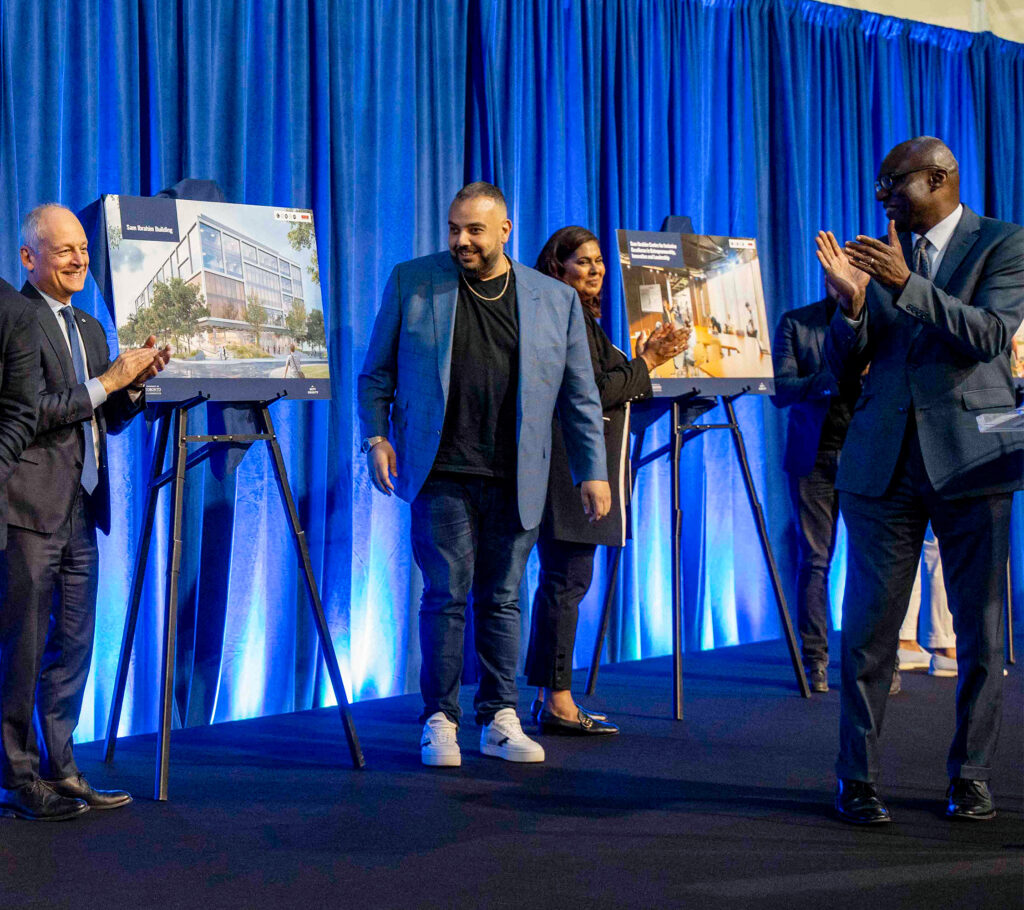 Just over a year and a half ago, the University of Toronto launched Defy Gravity, a campaign rooted in the university's vision for inclusive excellence and the power of its community to address global issues on a significant scale.
The campaign set two significant goals. For the first time, U of T established a campaign goal for alumni engagement, with an aim to inspire 225,000 alumni to get involved as volunteers, mentors, donors, participants and leaders and encouraged them to collectively contribute their time and talent to the University one million times. The university community also set its sights on raising $4 billion for its highest priorities, a goal in step with the breadth of its aspirations, the immense global footprint of its constituents and its potential for life-changing impact.
Earlier this month, the Defy Gravity campaign reached a significant milestone, surpassing more than half of its alumni engagement goal and raising more than $1.6 billion toward its fundraising goal.