U of T home to new hub that will strengthen Canada's pandemic preparedness and increase biomanufacturing capacity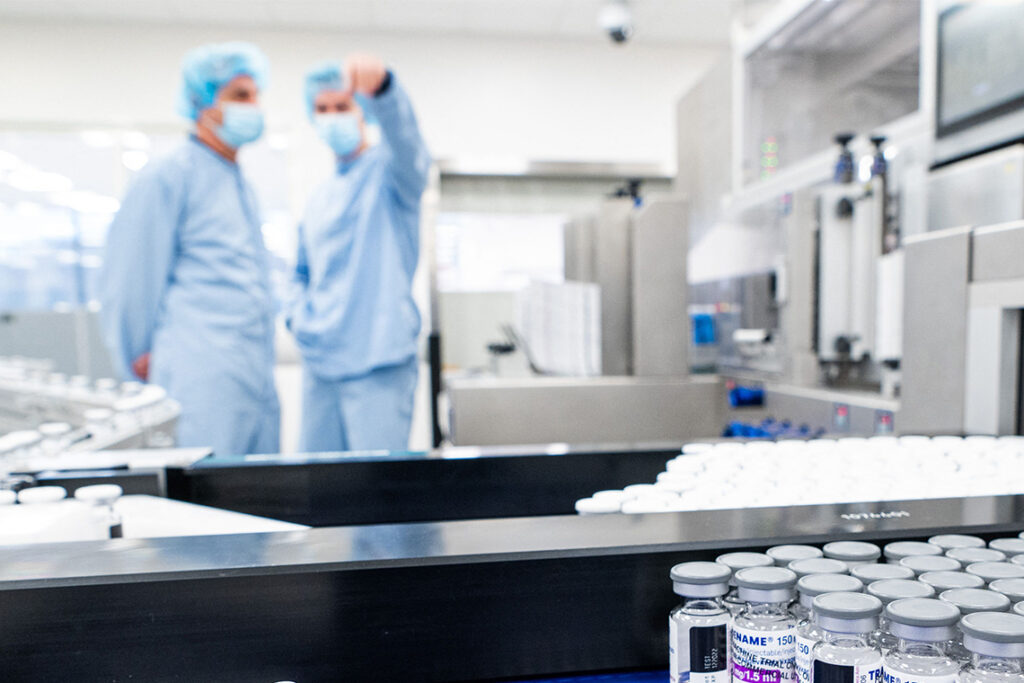 A new national hub focused on enhancing Canada's ability to respond quickly, effectively and equitably to future pandemics has become a reality with $2 million in funding from the Canada Biomedical Research Fund.
Led and anchored by the University of Toronto, the Canadian Hub for Health Intelligence and Innovation in Infectious Diseases (HI3) is a collaborative, multi-disciplinary and multi-sector coalition of more than 80 partners. It will provide a powerful network to support a robust domestic pipeline of life-saving vaccines and therapeutics targeting existing and emerging infectious threats.
Linking the innovation engine and resources of eight Ontario universities and six research hospitals with regional and national commercialization, biomanufacturing and pharmaceutical partners, the HI3 hub will enable the country to be more prepared, resilient and independent in facing future health challenges.
The hub leverages U of T's experience in and capacity to support large-scale, high-impact interdisciplinary research, most notably through its Institutional Strategic Initiatives (ISI) program. Several ISIs – the Emerging and Pandemic Infections Consortium, Acceleration Consortium, Centre for Research & Applications in Fluidic Technologies, Data Sciences Institute, Institute for Pandemics and Medicine by Design – are lending their expertise and providing support to help HI3 achieve its goals.
The Canadian Hub for Health Intelligence and Innovation in Infectious Diseases is focused on collaboration