'I feel proud to be a woman in sport': Yasmeen's story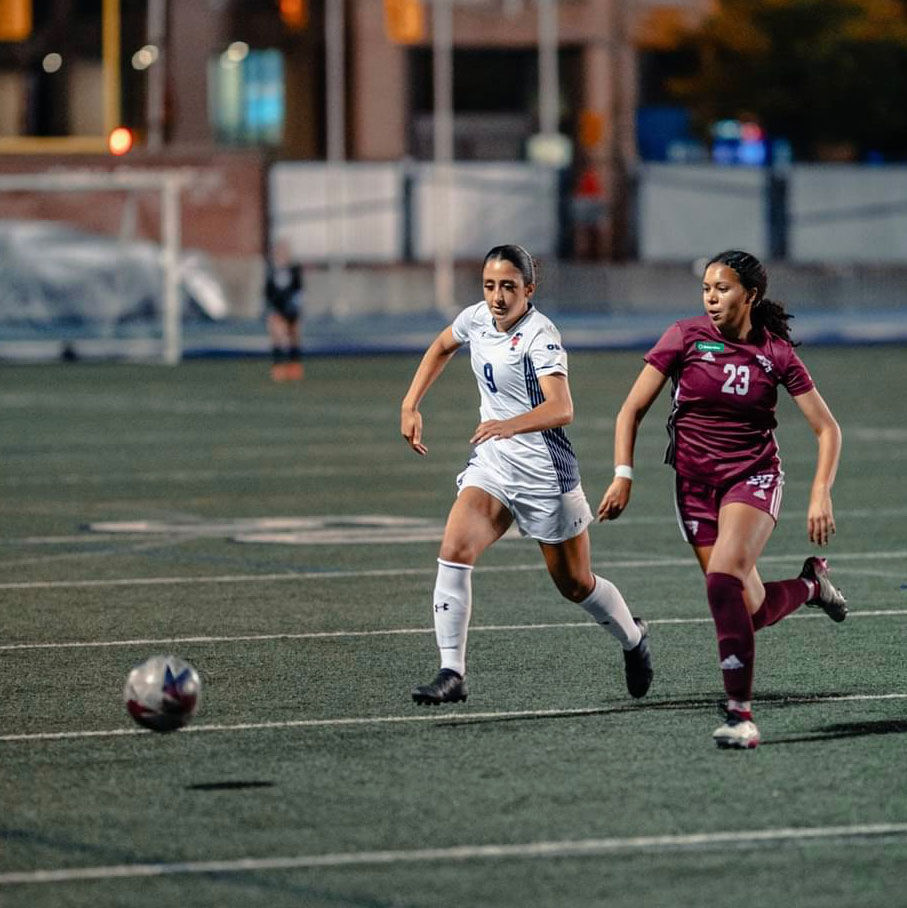 For fourth-year University of Toronto student Yasmeen Al-Kas, studying kinesiology while playing varsity soccer strikes the perfect balance. Sport is her anchor through stressful classes, while kinesiology feeds her love for science and ambitions for a career in health care.
As the new school year kicks off, Yasmeen tells her story—and why this year's 'summer of women's sports' has meant so much.
Growing up, I played soccer ever since I was eight. I knew I wanted to play at university.
I just didn't know which university! But I came to one of the recruiting camps held at U of T where you play games, the coaches watch, and they pick out players. And I got recruited. Then it was like all the other options were off the table and I chose U of T.