Kingsley Belele scores a hat trick: soccer, studies, scholarships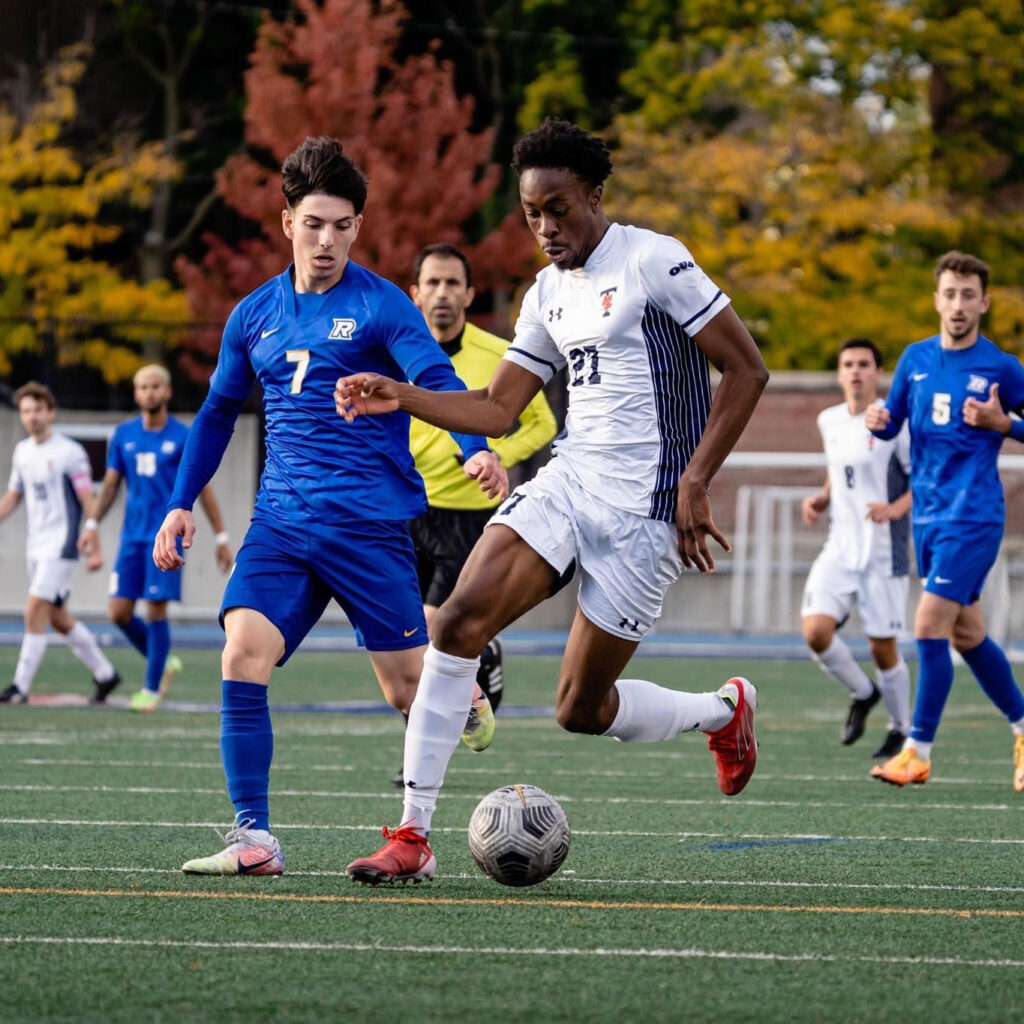 Kingsley Belele likes seeing patterns and making connections—skills the University College student uses both on and off the field. He's a striker with the Varsity Blues soccer team, where he led scoring, achieved a hat trick, and fought back from injury. And he's fascinated by his studies in human geography, which he hopes might take him to a career in urban planning—analyzing how people use their environments to plan more efficient and livable cities.
This summer, as he plays with Alliance United FC and preps for the varsity season, Kingsley tells his story.
I was playing with Woodbridge Soccer club and the Varsity Blues head coach reached out to me.
This was after high school. First we were just talking, and then he showed me around U of T and told me the features I can gain from going here. I was happy to hear that the coach was interested, but when I learned more about how competitive U of T is, it intrigued me.
One of my sisters went to U of T Scarborough and she told me she enjoyed the university experience. So my parents knew how U of T was and how it helps you in the future. They said, 'You'll have soccer and also a good education. And it's very close to home. Why wouldn't you go?'
Human geography is not just about geography. It's very interesting.