'An inspiring mentor and role model': new endowment honours Dr. Patricia Brubaker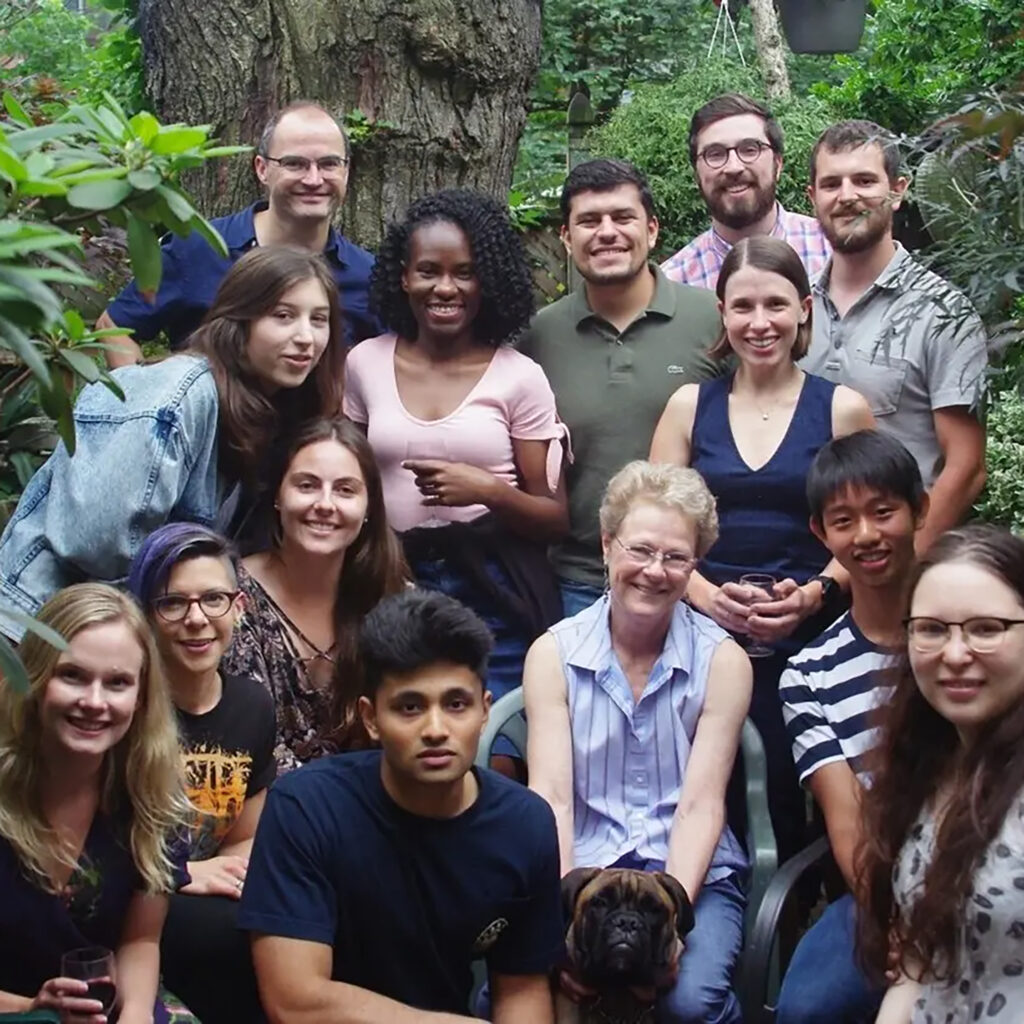 Patricia Brubaker (seated, centre) with her trainees and lab staff in 2019.
At the end of June, Patricia Brubaker will retire from her role as professor of physiology and medicine at the University of Toronto. Brubaker's work has contributed to breakthroughs in therapies for type 2 diabetes and short bowel syndrome. Throughout her career, she has been an award-winning researcher, educator, and mentor to more than 100 students pursuing science.
In recognition of Patricia Brubaker's legacy and her contributions to scientific research, Daniel J. Drucker, former Director of the Banting & Best Diabetes Centre (BBDC) at the University of Toronto, has made a generous donation to create and endow the Patricia L. Brubaker Trainee Awards at the BBDC.