Unbottled talent: Rotman donors support and inspire future entrepreneurs
The Guloien Family Innovation Scholarship is one of several awards attracting talented students to the Rotman School of Management.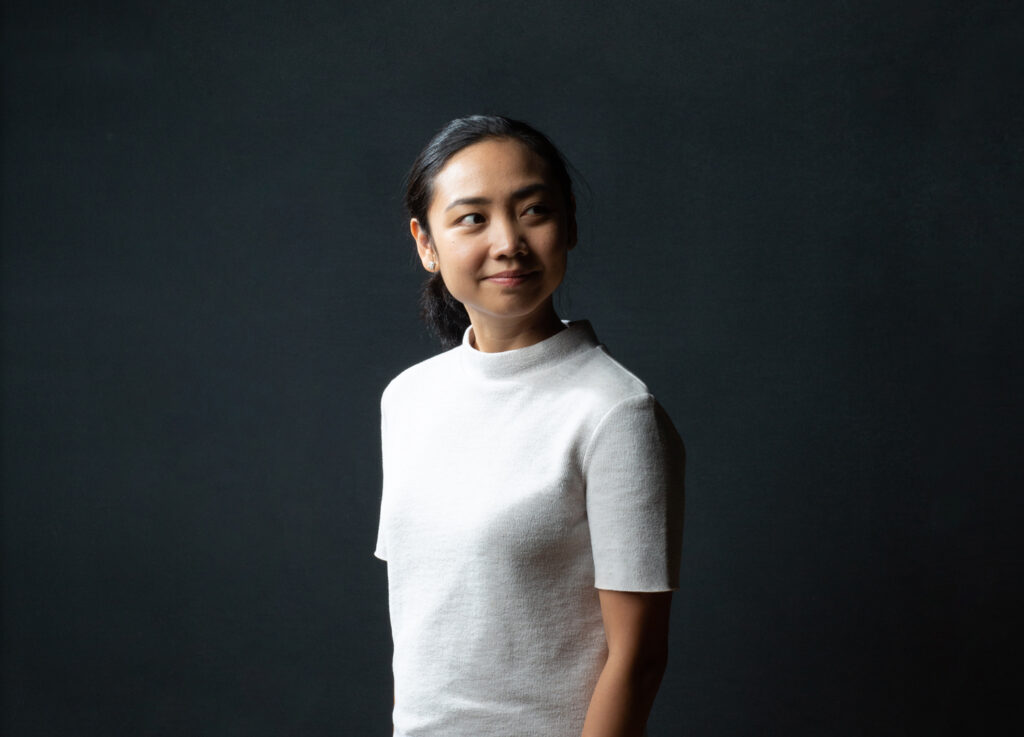 Inspiration, wrote author Phil Cousineau, is a message in a bottle from the distant shore.
For Michelle Molas, an MBA candidate at U of T's Rotman School of Management, that message popped up in the Philippines, where she was working as a marketing manager for Google.
"I was talking with rural YouTube users who had launched businesses using skills they learned from watching online videos — people like stay-at-home moms who were able to become makeup and hair artists," says Molas.
Although she had a promising career, these stories sparked a desire to start her own edtech company — one that would open up even more learning opportunities for low-income and rural populations.
Molas had already graduated magna cum laude with a bachelor's degree in business administration from the University of the Philippines Diliman, but she wanted to develop her leadership skills and gain exposure to entrepreneurship. The most effective way to do that, she figured, was to enrol in a top-notch MBA program. Intrigued by the Creative Destruction Lab and the Leadership Development Lab, Molas applied to Rotman.
Attracting the best and brightest to Rotman is an investment in the next generation
It was talented, driven students like Molas — and the desire to invest in this next generation of business and society leaders through Rotman — that inspired Donald A. Guloien (BCom 1980) and Irene Boychuk to establish the Guloien Family Innovation Scholarship. Their generous award will cover full tuition for a full-time MBA student accepted into the CDL Fellowship Program, with the intention of exploring a career in entrepreneurship and startups.
"Irene and I are great supporters of creativity and innovation. It's the lifeblood of commerce, and there's a lot of debate as to whether it can be taught, but we believe it can certainly be fostered," says Guloien.
As the immediate past President and CEO of Manulife, Guloien has long enjoyed a reputation for strategic thinking. He stresses the importance of recruiting top candidates. Like beacons, he says, they will attract like-minded people, creating a perpetual cycle of inspiration that will ultimately strengthen Rotman — and society at large.
Dean Tiff Macklem agrees. "Attracting the best and brightest students is key to our growing reputation and impact. And, thanks to generous donors like Don and Irene, we're able to draw the world's top students," he says.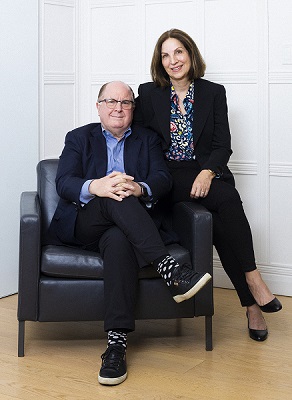 As graduates of Rotman and U of T, we benefited significantly from the generous investment of others. It's our obligation to pay it forward, so that new generations can prosper in the future.
– Donald A. Guloien (BCom 1980) and Irene Boychuk
Many other donors also see the power of investing in the next generation of leaders. In 2019 alone, Rotman awarded 183 donor-funded student scholarships, including six new awards: the Peter Christoffersen Scholarship, the Sandra Rotman Healthcare Scholarship, the Scotiabank Latin America Scholarships, the Sydney Cooper MBA Scholarship for Engineers, the Moffat/Wiseman Fellows and the Yuwei Zhang and Family Scholarship.
Top MBA candidates from around the world are, like Molas, attracted to Rotman's reputation as a catalyst for change, its leading research and education and prime downtown location. A strong scholarship can often be the clincher.
"The impact of these awards is profound and ensures that exceptional talent will continue to flourish at Rotman for decades to come," says Dean Macklem. "These students will go on to build better businesses, better communities, better countries — and ultimately a better world."
Scholarships are the deciding factor for students
When Molas received her admission offer from Rotman (via Skype while at her favourite restaurant, where she reassured the waiters she was crying for joy), she was also presented the Joseph L. Rotman Award, which covers full tuition, and both the Forté Fellowship and the CDL Fellowship.
"It was a no-brainer to accept," she says.