U of T welcomes 37 undergraduate students from 25 countries through Pearson Scholarship program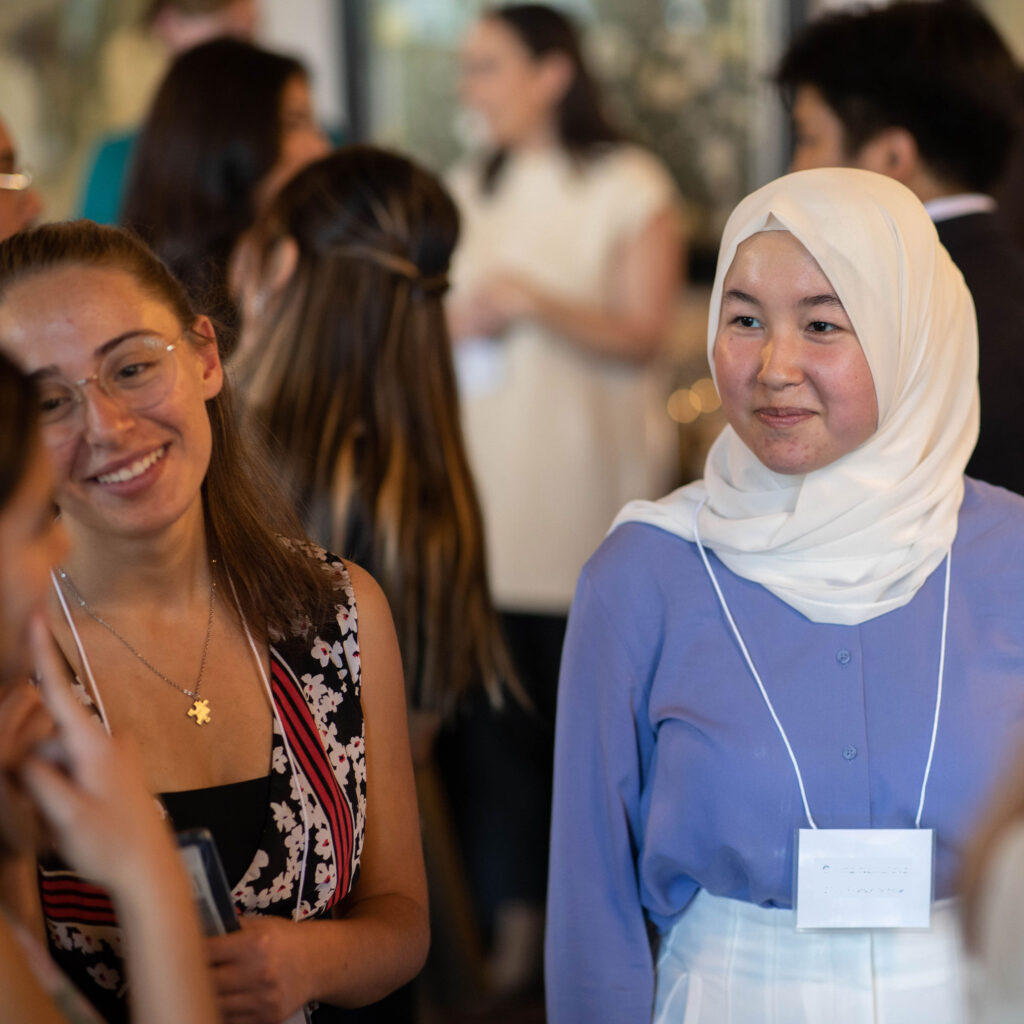 Candace Sara Ciju couldn't believe it when she received an email saying she had received the Lester B. Pearson International Scholarship, which covers four years of study at the University of Toronto for international undergraduate students.
"I think I read it about 20 to 30 times just to check," said Ciju, who is from India and lived in the United Arab Emirates.
She remembers calling her mom over to double check the email.
"It was a very happy moment. We were just jumping around the house," said the Trinity College student who is studying humanities in the Faculty of Arts & Science. "I'm just so grateful to have this experience and to be part of this esteemed scholarship."
At this year's welcoming ceremony for the Pearson Scholars, Ciju was selected to address the audience in the debate room at Hart House. She encouraged the other 36 newly arrived international students – representing 25 countries from around the world – to seize the opportunity and make the most of what U of T has to offer.