Celebrating the first graduating class of Pearson Scholars
U of T held an online reception to honour the first Lester B. Pearson International Scholars to successfully complete their studies.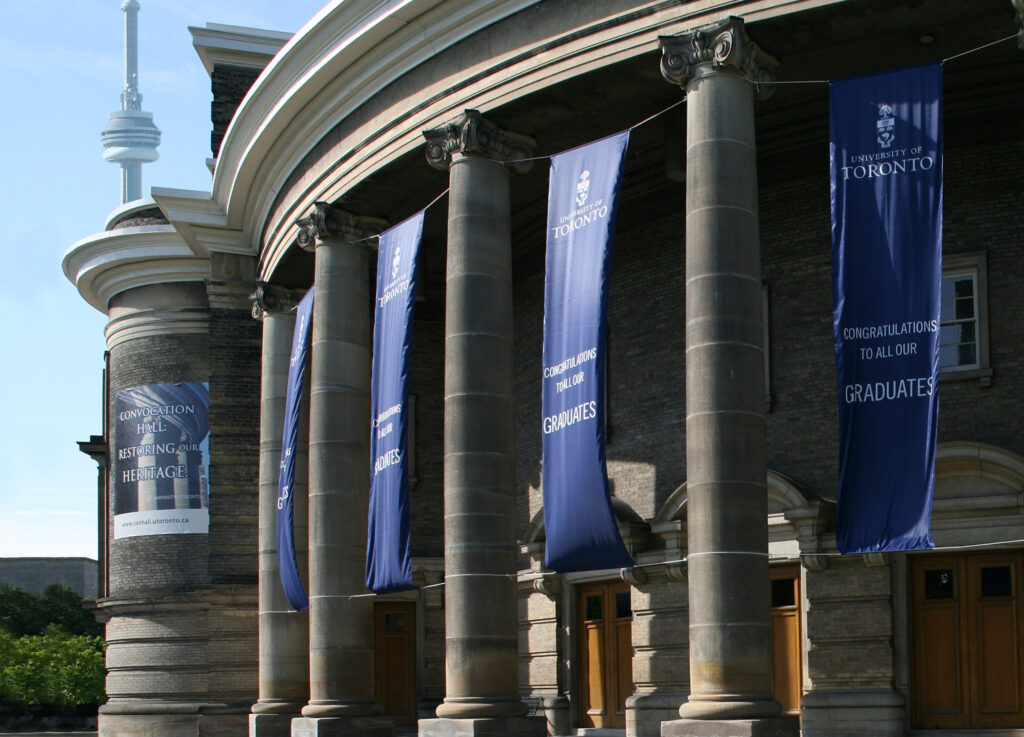 In 2017, a group of exceptional students from around the world gathered at the University of Toronto to begin their undergraduate studies. They were the inaugural Lester B. Pearson International Scholars and they hailed from Azerbaijan, India, Mauritius, the U.S. and many other countries.
Four years later, on June 17, the University brought the Scholars together again, this time for a special reception as they prepared to graduate. "I will never forget the day when I received the email saying I got the scholarship," recalled Scholar Jacob Nazarenko (BA 2021 NEW), who spoke at the event. "I knew my life had changed then and there, and excited as I was, little did I know what U of T and the Pearson Scholarship program had in store for me," said the native of Massachusetts and graduate of U of T's computer studies program.
Boosted by generous donors and other philanthropic support, the Pearson Scholarships are U of T's most prestigious and competitive scholarship for international students. The awards cover tuition, books, incidental fees, and full residence support for four years for approximately 37 incoming undergraduate students each year, selected from among some 2,000 global applicants.
The online reception, which also welcomed senior University officials and alumni volunteers, was held to honour the Pearson Scholars as a distinct group in addition to University-wide Convocation ceremonies. In his remarks, Nazarenko expressed gratitude for the support he received as a Scholar. "I had personalized meetings with my registrar, mentorship from faculty members, invitations to exclusive social events, early access to career fairs, and even some research opportunities in my field."
Vice-Provost, Students Sandy Welsh commended the Scholars for making the most of the full range of opportunities available to them at U of T, citing their participation in research, involvement as student leaders, and their contributions to the wider community. "You have exemplified the U of T student experience," said Welsh. "The skills you have built and cultivated and the friendships formed and grown while here, are going to be essential for all of you as you begin the next phase of your journey."
Maheen Khan (BA 2021 UTM), a Political Science Specialist who came to U of T from Pakistan, touched on the unique circumstances of the COVID-19 lockdown. "We managed to graduate in the middle of a global pandemic, and that's really saying something. It hasn't been easy, not for a second, but today makes all of the sacrifices and struggles that we've overcome so worth it."
Barbara Dick, U of T's Assistant Vice-President of Alumni Relations, welcomed the Scholars to the University's worldwide community of more than 630,000 alumni and highlighted the benefits that come with joining this network. "Wherever you live and whatever your stage of life, U of T can help you advance your career, foster connections and realize your goals for personal growth and impact," she said.
Other speakers included event emcee Tara Etherington, Assistant Director, International Student and Scholar Experience and keynote speaker Joseph Wong, Vice-President International, who urged the Scholars not to feel weighed down by their accomplishments and by the expectations of others as they move forward in life. "My parting advice to all of you, and not as a professor but just as a fellow human being: be your best self. Not the best for others. And in doing so, you will achieve, but you'll do so with a full heart."
Revisit the first cohort of Pearson Scholars as they prepared to enter U of T in 2017