In Memoriam: Gay Evans (1930-2021)
Gay Evans was a caring nurse, an athlete who loved the arts, and a community-oriented philanthropist who has left a profound impact on health care.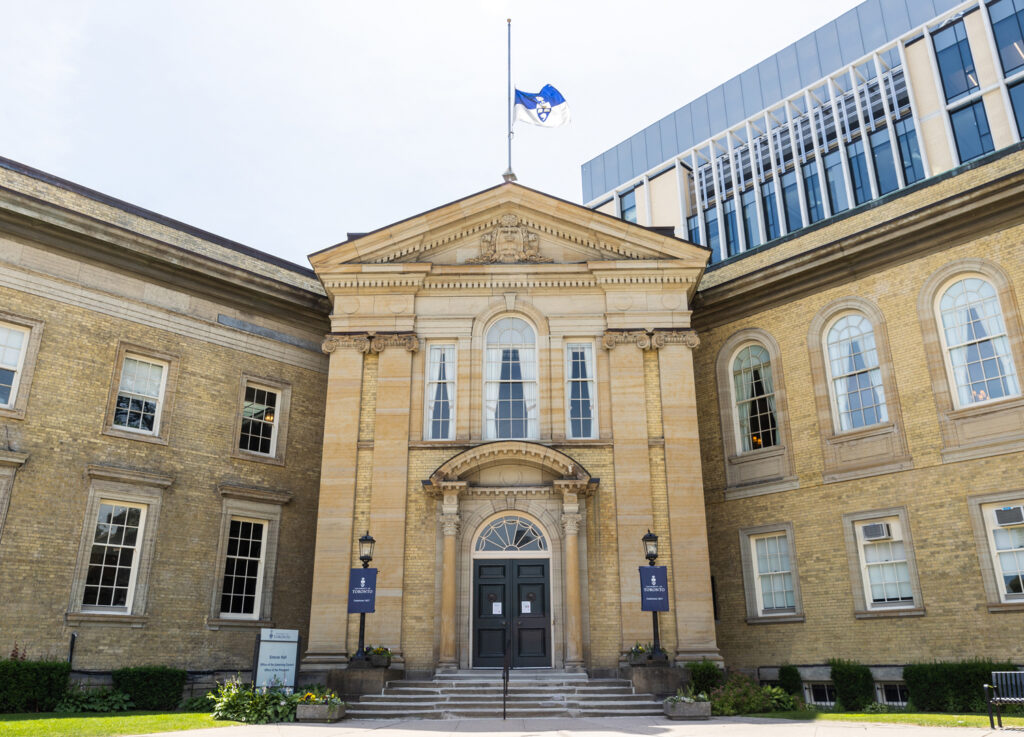 The University of Toronto is remembering Gay Evans (née Glassco), whose stellar record of lifelong service, generosity and leadership had a lasting impact across diverse fields and interests including public health, medicine and education.
An ardent supporter of health, education, theatre, arts, political science and social work, Evans was a committed philanthropist and volunteer at the University of Toronto and beyond, sitting on numerous charitable boards and committees for causes ranging from music to horticulture to social justice. In 2005, U of T recognized her life of service at the University with the prestigious Arbor Award.
"Gay Evans has left a wonderful legacy at the University of Toronto and indeed in Toronto as a whole, through her decades of leadership as a volunteer and philanthropist," said University of Toronto President Meric Gertler. "She was a passionate supporter of health care initiatives at U of T that continue to benefit patients here and around the world. She will be dearly missed, and we extend our sincere condolences to her family."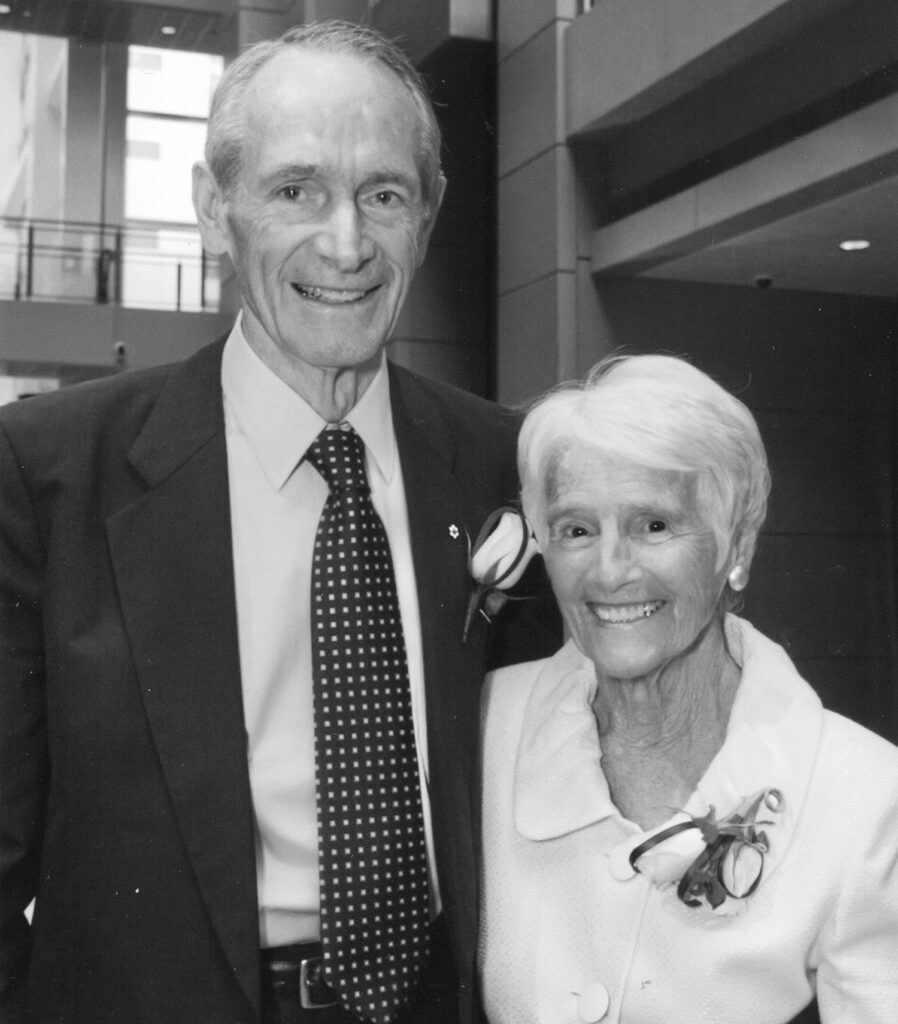 Gay Evans' philanthropic vision created a legacy of health impact
Evans was director of the Purpleville Foundation, founded in 2002 by her late husband and University of Toronto President Emeritus John R. Evans (MD 1952, Hon LLD 1980) to support causes related to public health and education. Through the foundation, the Evans family has given generously to numerous initiatives at the University of Toronto, including AMPATH-UofT, a dynamic public health-care collaboration providing obstetrics, nutrition, disease prevention, physician education and cancer care services in Kenya.
They also funded the partnership between the Dalla Lana School of Public Health and the Results for Development Institute, supporting low- and middle-income countries in developing economically viable health-care systems, as well as public policy research into reducing youth unemployment. The Foundation was also instrumental in supporting the Temerty Faculty of Medicine in an online mental health access project.
"As a nurse at SickKids, and a long-time practitioner of palliative care, Gay Evans had deep personal experience at the frontlines of medicine," said Trevor Young, Dean of the Temerty Faculty of Medicine. "But she was also able to see the big picture, founding lasting initiatives such as the Interlink program for cancer recovery care, and driving meaningful overseas collaborations. U of T, Toronto and our global community have lost a true health-care visionary."
A life of caring, energy and making a difference
Evans began her career as an award-winning nurse at the Hospital for Sick Children in the early 1950s. It was there that she met a young cardiologist in training, John Evans, and the two married in 1954. She would later become a fixture at the University of Toronto throughout John Evans' tenure as president (1972-78).
In the 1980s, Gay Evans would apply her extensive work and expertise in palliative care to start a vital program helping people with cancer in recovery. In 1987, she co-founded Interlink, a nursing program that provides support and guidance to cancer patients now living at home, with a focus on pain management. "To me, the meaning of life is to care and support people in the community," she said on receiving the Canadian Council of Christians and Jews' Human Relations Award in 2001.
Evans' eclectic interests also saw her lead, co-found or support boards and organizations such as the Toronto Symphony, the International Festival of Authors, the Etobicoke Horticulturalist Society, the Dixon Hall Music School, and more. On top of her busy schedule, she was also an avid and successful rower and tennis player.
"The University mourns the loss of a treasured friend, Gay Evans", said David Palmer, U of T's Vice-President, Advancement. "She was a wonderfully caring and accomplished person with deep roots in the University community. She leaves behind an impressive legacy of professional, societal, and leadership contributions that we will all feel for years to come."