U of T partners with Moderna to advance research in RNA science and technology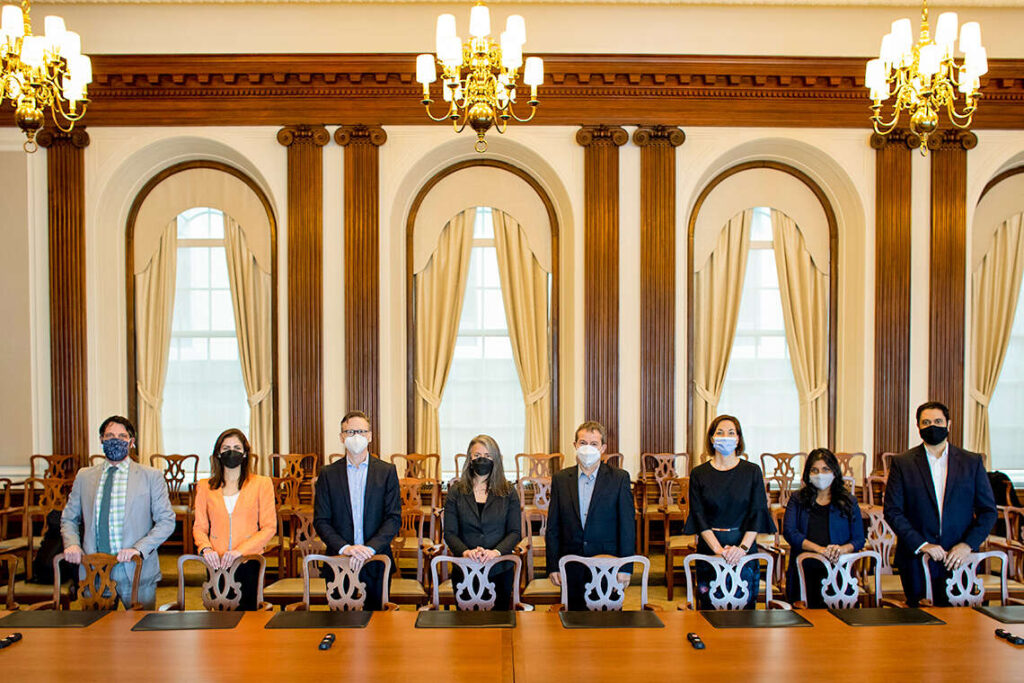 The University of Toronto and Moderna, Inc. — known for its mRNA-based COVID-19 vaccine — plan to work together to develop new tools to prevent and treat infectious diseases.
Guided by a partnership framework agreement, the U.S. biotechnology firm will collaborate with U of T researchers who are working across a wide range of fields, including molecular genetics, biomedical engineering, biochemistry and beyond.
The research partnership — Moderna's first with a Canadian university — was announced Monday during a visit by company executives to U of T's St. George campus.
Leah Cowen, U of T's vice-president, research and innovation, and strategic initiatives, said U of T is excited to work alongside Moderna to protect society from current and future health threats.