Biophysical chemist Scott Prosser is the new AstraZeneca Chair in Biotechnology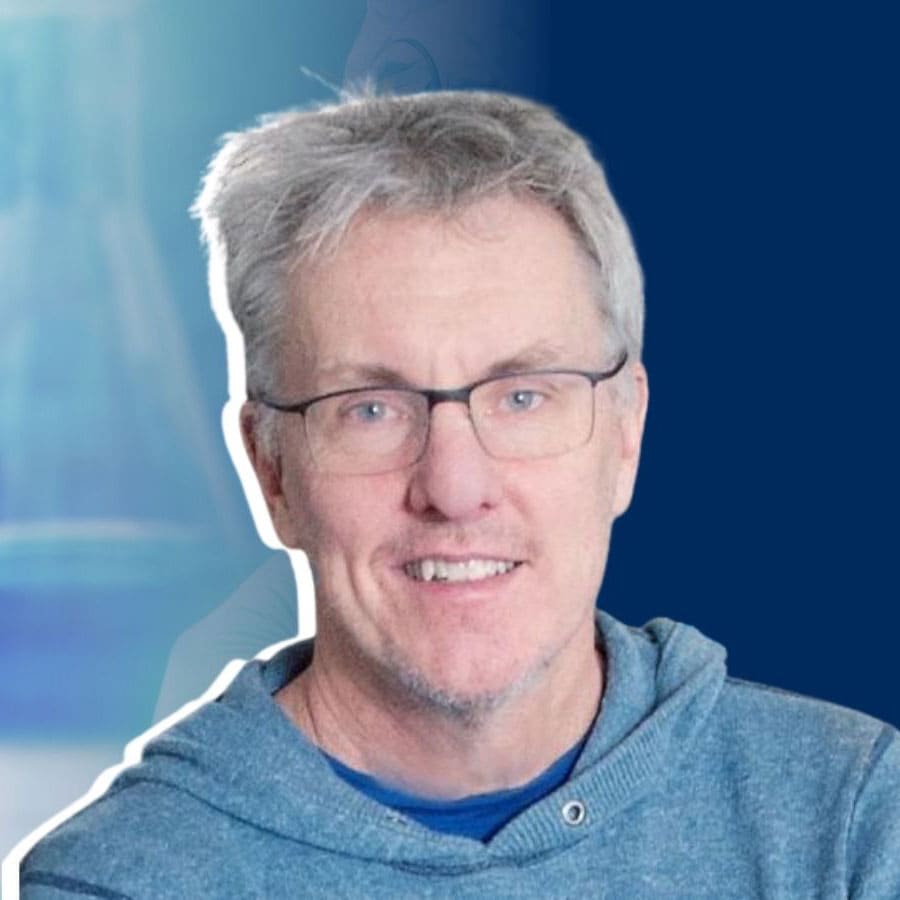 Professor Scott Prosser has been endowed as the new AstraZeneca Chair in Biotechnology.
Prosser, who joined the University of Toronto's faculty in 2001, will be appointed to a five-year term with the possibility of a second five-year term.
"Professor Prosser is a long-standing member of the U of T Mississauga community and a globally respected biophysical chemist," says Vice-President and Principal Alexandra Gillespie, who was part of the selection committee alongside professors Amrita Daniere, Kathi Wilson and Kent Moore. "His appointment as the AstraZeneca Chair in Biotechnology is a tremendous honour and speaks to the level of comprehensive scientific excellence at UTM."
Established in 1998 to improve health for Canadians through education and research, the AstraZeneca Chair position was last held by former Vice-President and Principal, UTM, Ulrich Krull, a professor of analytical chemistry.
A robust and distinguished research program investigating proteins
Currently the University of Toronto Distinguished Professor of Biophysical Chemistry, Prosser specializes in biotechnology with applications to improving health outcomes for Canadians, using Nuclear Magnetic Resonance spectroscopy to investigate structure, function and dynamics relations in proteins.
"We were impressed by Professor Prosser's distinguished record of research," says Moore, UTM's Vice-Principal, Research. "He was our unanimous choice for Chair and I look forward to seeing what he achieves in his new position."
With a resume that includes 93 peer-reviewed papers, more than 8,000 citations, a Google Scholar score of 42 (putting him in the "outstanding" category), plus more than 100 invited lectures, Prosser's work has been published in top journals including Science, Cell, Nature, Nature Communications, and Journal of American Chemical Society.