U of T first in Canada, among top 10 public universities globally in Times Higher Education rankings
The University of Toronto has been ranked 18th in the world overall in the prestigious Times Higher Education 2021 World University Rankings.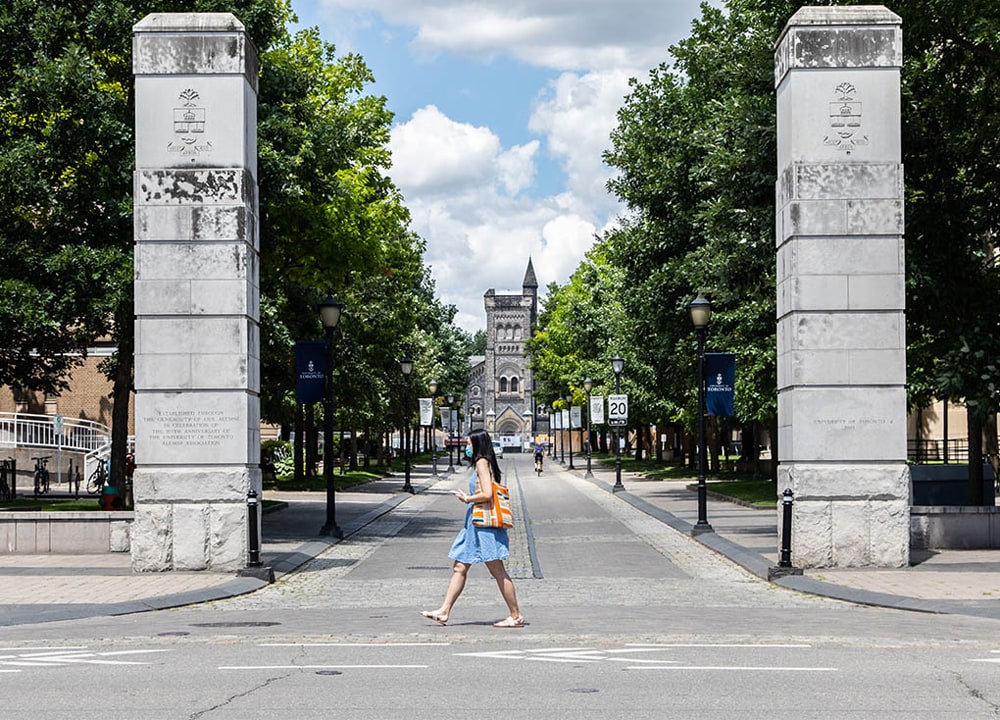 The University of Toronto has been ranked among the world's top 20 post-secondary education institutions for the second consecutive year by Times Higher Education.
In the prestigious 2021 World University Rankings, released Wednesday, U of T was ranked first in Canada and 18th globally – the same position it held in the 2020 edition of the rankings, when it moved up three spots.
Among public institutions, U of T was again ranked eighth in the world and third in North America this year.
"We are pleased to be named – once again – the top-ranked university in Canada and among the top 20 institutions globally by Times Higher Education," said U of T President Meric Gertler.
"This recognition reflects the talent and dedication of our students, staff, faculty and librarians. It also reflects their impact, nationally and internationally, in research, teaching and collaboration across disciplines and borders."
The latest rankings come as U of T participates in Times Higher Education's World Academic Summit, which is being held virtually this week because of the pandemic. President Gertler and Susan McCahan, U of T's vice-provost, academic programs and vice-provost, innovations in undergraduate education, are among the speakers at the conference, which explored questions surrounding the impact of COVID-19 on higher education.
U of T had been slated to co-host this year's summit, but the event was rescheduled to 2021 after the global pandemic struck. The theme will be "the power of place."
This year's Times Higher Education rankings consider more than 1,500 universities across 93 countries. First published in 2004, the rankings are compiled using a methodology that equally weights research, citations and teaching at 30 per cent each. The remaining 10 per cent is composed of a university's "international outlook" – which takes into consideration the proportion of international students, staff and research collaborations – and research income from industry.
Four other Canadian universities join U of T in the top 100 of the World University Rankings this year: the University of British Columbia (34th), McGill University (40th), McMaster University (69th) and Université de Montréal (73rd).
The top three global universities in the 2021 rankings were the University of Oxford, Stanford University and Harvard University, in that order.
Overall, U of T continues to be the highest-ranked Canadian university and ranked among the top 25 universities globally in the five most closely watched international rankings: Times Higher Education World University Rankings, QS World University Rankings, Shanghai Ranking Consultancy's Academic Ranking of World Universities, U.S. News & World Report's Best Global Universities and National Taiwan University World University Rankings.