$1-million gift from the Vohra Miller Foundation launches U of T's Institute for Pandemics
The new institute at the Dalla Lana School of Public Health will contribute to making our world better able to prevent, mitigate, cope with and recover from pandemics.
Building on a century of engagement with public health, the University of Toronto's Dalla Lana School of Health has launched a new Institute for Pandemics to help the world prepare better, fight smarter, and recover faster from crises caused by communicable diseases.
The institute is part of an effort by the university to ramp up pandemic research and training for public health professionals, who can move quickly to implement evidence-based plans to prevent and control new infectious diseases.
It aims to overcome obstacles encountered by governments and world bodies, which often struggle to respond quickly to emerging health threats because they can be bogged down by bureaucratic and political obstacles and rising public mistrust of authority.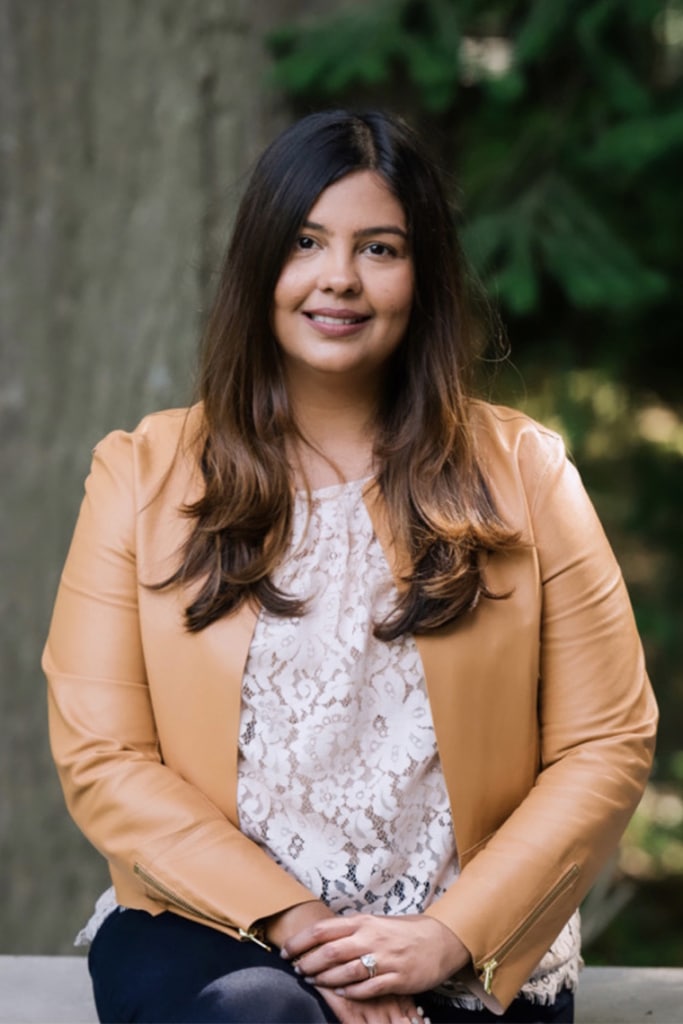 "COVID-19 has exposed the limits of government and world bodies in detecting and responding quickly to emerging global disease threats," says Professor Adalsteinn (Steini) Brown, founding director of the institute and the dean of the Dalla Lana School of Public Health.
"Universities have the range of expertise, the freedom to move quickly, the credibility of political neutrality and a duty to work closely with governments and other institutions to effectively respond."
The Institute for Pandemics is being launched with a $1-million gift from the Toronto-based Vohra Miller Foundation, allowing Dalla Lana to attract experts in infectious disease modelling and to immediately begin training a new generation of pandemic-ready public health professionals.
"The strength that DLSPH brings to this battle is the exceptional intersectionality built from the ground up," says Sabina Vohra-Miller, the foundation's co-director. "The Institute for Pandemics takes a holistic view of the pandemic, focusing not just on the current situation, but also on resilience and recovery, using a health equity lens as a key driver.
"The effects of the pandemic, especially the economic and social effects, will be seen for years to come. We need to develop the road map for recovery, ensuring we don't leave anyone behind."
Interdisciplinary collaboration is key to addressing pandemic-fuelled inequities
The pandemic has worsened inequality between rich and poor nations and created new fault lines of privilege among those who can flee from cities, work remotely, and tolerate precarious employment. The institute plans to address these inequities by: studying pandemic causes, resilience and recovery from an equity lens; and drawing on expertise in epidemiology, environmental health, economics, bioethics, urban planning, health systems and policy, Indigenous ways of knowing, Black and migrant health and the social determinants of health.
"The complexity of pandemics in our interconnected world calls for solutions that don't live in silos or stop at the traditional boundaries of academic disciplines," says Christine Allen, U of T's associate vice-president and vice-provost, strategic initiatives. "We are committed to creating new expertise that sits at the boundaries of public health, social science, medicine, geography, environmental health and equity."
The institute plans to build up Canada's capacity to model infectious disease – a crucial need in a country where few experts are trained to model an event as complex as a pandemic. Part of the problem, say institute leaders, is that academic researchers, government workers and political leaders often fail to communicate well with one another. For example, academics can move quickly to study an aspect of the problem, such as mask effectiveness or school transmissions, but government and political leaders must overcome many necessary hurdles if they are to respond quickly to new information. In response, the institute is focused on training the public health workforce – present and future – in the elements of pandemic preparedness, resilience and recovery through new courses and concentrations and continuing professional education.
The Institute for Pandemics' "one world" approach will reduce "the disconnect between science and government"
"Having folks who can move in both worlds and speak both languages can be incredibly useful," says David Fisman, a professor at Dalla Lana and an infectious disease physician. "We need people in government who know infectious diseases and know how to use the information they're given to create change. I remember how terrible the disconnect between science and government was during the SARS pandemic. We're in a much better place than we were, but we've got a ways to go."
The institute's leaders plan to take a "one world" approach to research and training, recognizing that distinctions between human, environmental and animal health are counterproductive. They say the institute will emphasize translating evidence, data and science into language that is accessible to the public and actionable for decision makers.
"Academic researchers and educators must do more to help governments and world bodies understand and communicate the risks that a chosen course of action may have on health, the economy, the environment and health systems," says Brown. "The world needs leadership from independent experts, informed by an ethical and equitable framework, to guide us through the current pandemic and others that inevitably will come."
As U of T works to address major public health challenges such as pandemics, "the support of our community plays a critically important role," says David Palmer, U of T's vice-president, advancement.
"The impact COVID-19 has had on people's lives has made it abundantly clear that an institute dedicated to helping us prepare for, respond to and recover from global health emergencies is an urgent need, and I thank the Vohra Miller Foundation for recognizing that there is no better place for this institute than the Dalla Lana School of Public Health."