To lead, you first have to learn: Henderson and Cairine Scott's gift for OISE students
Henderson (Glenn) and Cairine Scott created a bequest to support graduate students at U of T's Ontario Institute of Studies in Education.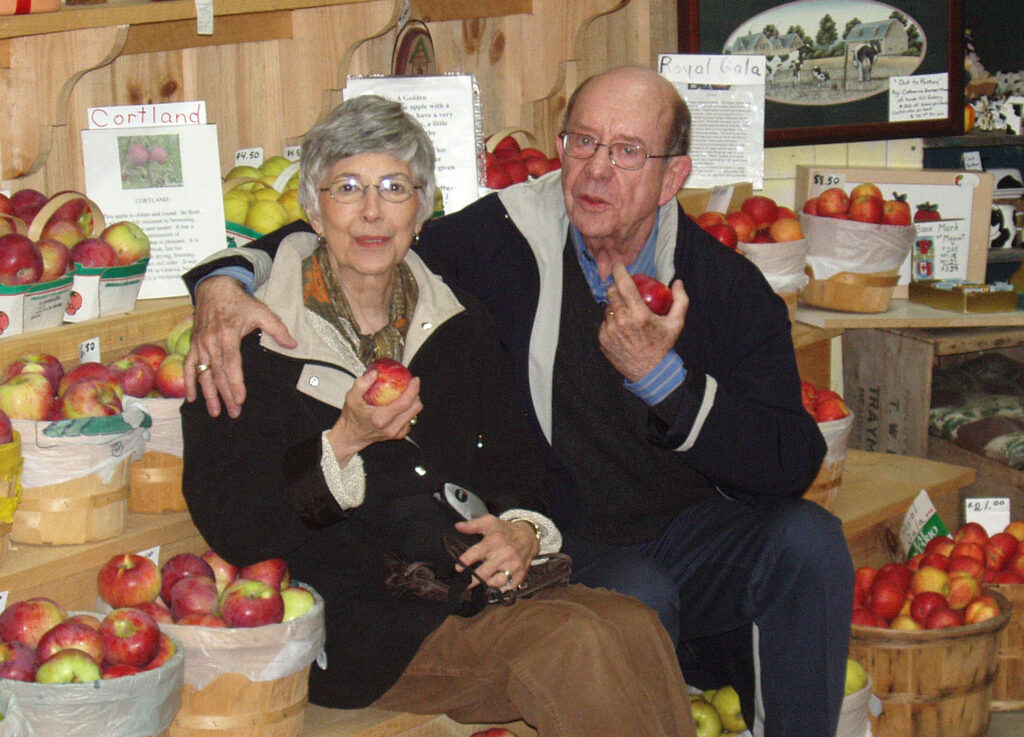 Henderson (Glenn) Scott's story is about passing the torch of leadership, about love for teaching…and about some wonderful parties.
It all began in 1965, when Scott (BEd 1958, MEd 1961, EdD 1965) was a newly minted graduate of the University of Toronto's faculty of education, which focused heavily on teacher training. But winds of change were blowing.
That same year, the Ontario government set up the Ontario Institute for Studies in Education (OISE) to promote academic research on education topics. In 1966, OISE affiliated with the University to become, though independent, its graduate program for education students. Scott landed one of the first jobs there, in the Department of Educational Administration.
"It was a unique place," remembers Ed Hickcox, a retired OISE professor and a long-time colleague of the Scott's. "We all were committed to the mission of OISE, and Glenn, he was very committed."
So dedicated, in fact, that Scott and his wife Cairine Scott set up a scholarship at OISE. They named it the George Flower Award for Advanced Studies in Education after one of Scott's mentors.
"This is a most gratifying and nurturing way to recognize a positive influence in one's life," said Scott at the time.
A passion for progress and people
George Flower was the first head of OISE's Department of Educational Theory. "George had strategic skills and a collaborative approach to leadership," said the late U of T professor Charles Pascal. "He was the kind of transformational educational leader we could use now and beyond. Importantly, he was a nice person."
Flower was always out meeting people. So was Scott, who won a Governor General's Caring Canadian Award in 1999. "He was very friendly and outgoing," remembers Hickcox. "He was always out meeting people, because he focused on relationships with school boards, where he and I did a lot of in-service training. He always knew everyone's name."
"Glenn paid attention to morale and to individuals," says Richard Townsend, a professor emeritus at OISE. "He was always cheerful and positive, just like George was. I sensed that in some ways Glenn was doing what George had done—his door was always open and they had resonance, echoes—the same approach to things."
The Scotts did too. They had met because of a shared love of education—they had been teachers at the same school before Scott joined OISE, says Hickcox. When the couple passed away, he in 2019 and she in 2020, their wills included a bequest to augment the scholarship endowment. Their passion will continue to live on through the recipients.
Meet the scholarship recipients poised to make a difference
Kalysha Eccleston (MEd 2022), a recent recipient of the George Flower award, earned a master's degree in adult learning. She already had a diploma in social service work and a degree in forensic psychology, and had been working at the Canadian Mental Health Association. "But I have a love for teaching," she says. "I love everything that comes with it. I teach youth finance workshops, and I came to OISE because I wanted to take my skills and bring them to classrooms."
Completing her degree involved some challenges. "Because I'd been in school for so long, OSAP wasn't funding my whole tuition," she explains. "I was going to have to get a bank loan but thankfully, I received this award. It really helped me out. It brought my stress levels from a high to a low, and I was very grateful."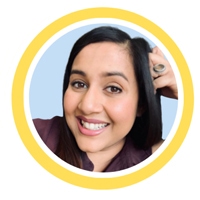 Bushra Khan began her doctoral studies at OISE in 2019 and is now fully concentrated on her thesis research. She might not be here if not for the Scott's scholarship. A parent of two who also runs a coaching business and teaches at Seneca College, Khan found the pandemic upheavals tough. "Without the award, I would have to take a break in my academic work without clear indication when I would be able to join again," she says.
Khan's parents grew up in Bangladesh, where many NGOs operate, "so I've always been interested in the nonprofit leadership landscape there," she says. "My research is on how facilitative leadership training can improve the emotional intelligence, leadership ability and preparedness to achieve organizational goals for nonprofit leaders in Bangladesh. I hope I get to prove that such a training program does in fact equip organizations to bring in more financial stability, more stakeholder autonomy, and more leaders who go beyond good to great."
Living leadership, living support
Scott tried to be that kind of leader too, says Townsend. "His favorite course was called organization theory, and he used to teach that superbly. He lived those principles: not leadership down, but up and down both, and meeting in the middle."
"He was always talking about setting up a professorship," says Townsend. "It makes sense he set up a studentship, though, for students were very important to him. He didn't just throw faculty parties bringing us together, but always invited the doctoral students too. He and Cairine were wonderful hosts."
With the George Flower Award, that support and welcome lives on. "I think anyone who's doing graduate school has to be resilient and demonstrate a lot of grit," says Khan. "After receiving the award, I put a post-it above my laptop that reads 'This is a sign. Don't mess it up.' Dr. and Mrs. Scott really have my genuine gratitude."