New autonomous lab at University of Toronto to improve drug formulation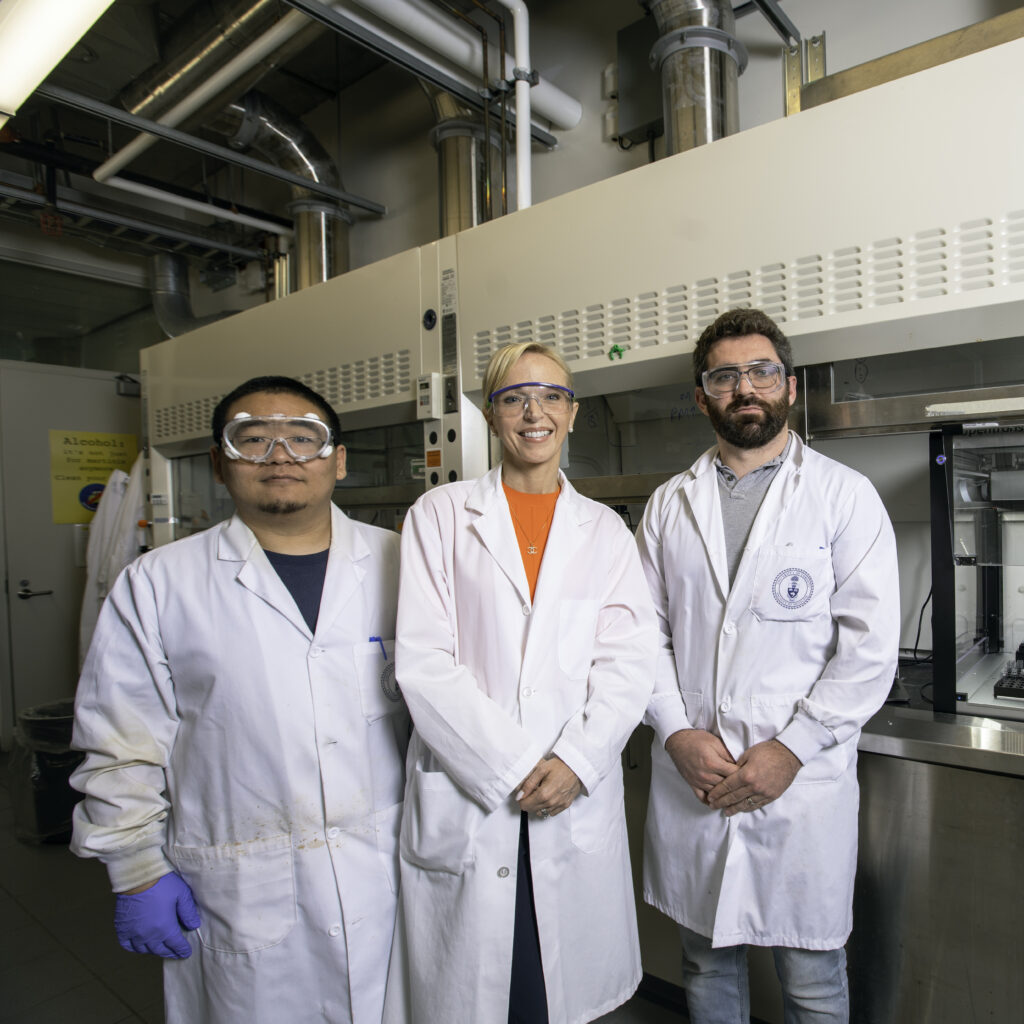 From left: PhD trainee Zeqing Bao, Professor Christine Allen, Allen Lab Director of Research and Partnerships Pauric Bannigan. Photo by Steve Southon.
A new autonomous lab being built in the University of Toronto's Leslie Dan Faculty of Pharmacy will help to design and optimize formulations that will improve bioavailability, stability and efficacy of a variety of drugs.
Christine Allen, a professor in the faculty whose research focuses on drug development and disease diagnostics, is co-leading the lab with Frank Gu, a professor in the department of chemical engineering and applied chemistry in the Faculty of Applied Science & Engineering.
"I see huge potential for artificial intelligence (AI), machine learning and automation in pharmaceutical sciences, for formulations and beyond," says Allen, an expert in drug formulations. "The world is finally understanding the impact of formulation technology and how powerful it is. Now we can marry that technology with AI and machine learning, so we're kind of unstoppable."
The impact of 'self-driving' labs
The self-driving lab at the Leslie Dan Faculty of Pharmacy is one of six being built at U of T through a $200-million Canada First Research Excellence Fund grant to the Acceleration Consortium, a global network of government, industry and academic researchers accelerating the discovery of materials and molecules needed for a sustainable future.