To foster leadership in health care, Esta Wall creates a scholarship for gerontology students
Esta Wall dedicated her career to transforming senior care. Her bequest to the Dalla Lana School of Public Health now helps students with exciting projects follow in her footsteps.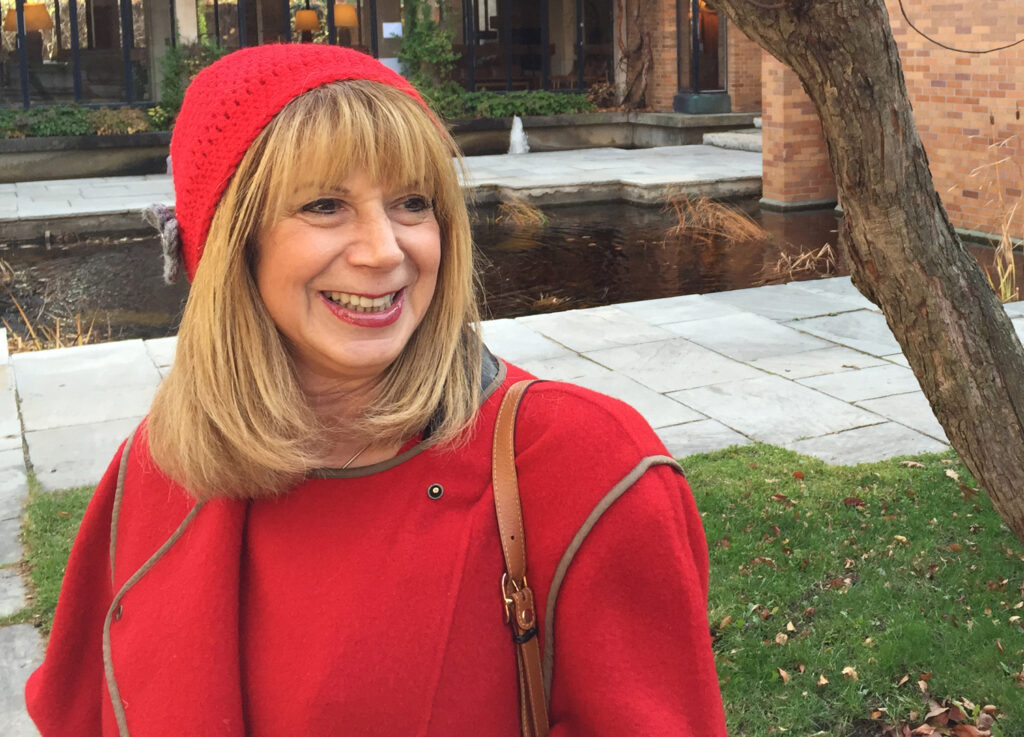 Esta Wall (DipHA 1978) wore many hats—she was a seniors' home administrator, a strategist, an artist, a teacher, and a life-long learner. But above all, she was a person who just wanted to help others.
"That was her mantra," says Wall's cousin, Gilbert Satov. "Her passion was people. Her whole life was devoted to it. Whatever job she took, whether it was in cancer care or the elderly, it was always in helping people."
With a bequest in her will, Wall has ensured that her mantra lives on. The gift established the Esta Wall Award of Excellence in Gerontology. Every year, a scholarship goes to a student at U of T's Dalla Lana School of Public Health—a leader in the fields of geriatrics, gerontology, and long-term care—Wall's areas of study.
Wherever she worked, Esta Wall always made sure she promoted innovation and improvement
Wall, who passed away in 2016, was an exceptional student, winning an award for academic achievement. Even before graduating, she landed a job as chief administrator of a nursing home, overseeing 130 employees.
It was the beginning of a dynamic career. Wall worked in policy at the Ontario Ministry of Health, helped establish a model for hospital reorganizations, served as chief operating officer for the Ottawa Regional Cancer Centre, and executive director of Bernard Betel Centre, where she developed vibrant community programming for older adults. She also worked as a health administration consultant and taught courses at U of T's Institute for Health Policy Management and Evaluation. In 2002, Wall was honoured with a Queen Elizabeth II Golden Jubilee Medal.
"She was a leader," says Satov. "She made sure that institutions came out with new and innovative things, and everything she did was to give better service to the end person. Somebody with her skills probably could have become very rich working in the corporate world, but she chose to concentrate on helping people."
Helping seniors thrive despite the pandemic, and setting up a Silver Alert program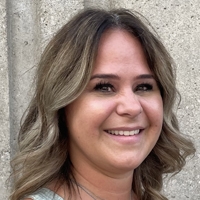 Now, those people include U of T students and all those they will help in their own careers. The 2021 recipient of Wall's award, Melissa Turzanski (MHSc 2021), was chosen for the outstanding leadership she displayed in two innovative projects: a virtual day program to help vulnerable seniors stay connected during the pandemic, and a proposal to establish a Silver Alert program for Ontario, to mobilize public help when vulnerable seniors go missing.
When the COVID-19 pandemic first hit, Turzanski was a community program director at Baycrest Health Sciences, a job she held throughout her U of T studies. (She was promoted to Program Director, Care Transformation and Innovation, just before graduating this past June.) "I realized very quickly that having seniors be socially isolated was going to be a complete detriment to their health and well-being," says Turzanski. "So I mobilized and established a virtual day program for our members to help them overcome their technology fears, use technology and connect. It's helped them manage throughout the pandemic."
She also found time to advance her passion project: a Silver Alert program for Ontario, to mobilize public help when vulnerable seniors go missing. "It started from personal experience," she says, "because my grandmother went missing last January and ended up dying. This happens every single day but it's not talked about. It's not on the news."
Wall would have been proud to know one of her protégés is making such a difference. "If I could have met her," says Turzanski, "I would first of all thank her for her generosity. Every dollar that somebody contributes to further a student's academic career is very greatly appreciated and needed.
"I would love to sit down and just talk about her experience and her journey. As a female leader and innovator in seniors' care, she sounds like she was a bit of a trailblazer in what she did and the time she did it at."
"My entire nursing career is focused on geriatrics, too," she adds. "To be recognized for the care that I provide and the work that I'm going to do is a good feeling. It's very humbling."