Think back, give back, be grateful: Salvatore Spadafora to match colleagues' gifts to anesthesiology and pain medicine
With great memories of a community that created an incredible learning experience, U of T alumnus Dr. Salvatore Spadafora challenges his peers to continue investing in today's students.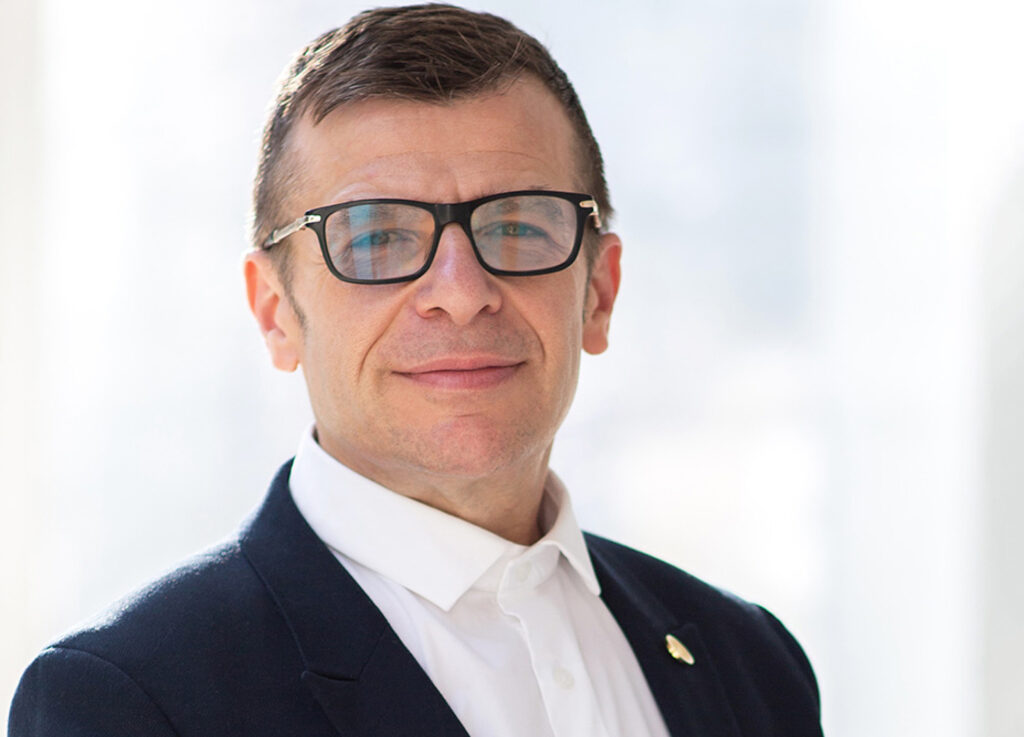 Dr. Salvatore Spadafora (MD 1990) still vividly remembers how he felt walking into the University of Toronto's Medical Sciences Building for the first time as a new MD student.
"I was overwhelmed with emotion at the thought that our collective society, through government funding and philanthropy, had created this building and educational program," says Spadafora, a Professor in the Department of Anesthesiology and Pain Medicine and the Temerty Faculty of Medicine's Senior Advisor to the Dean, who is currently serving as Special Advisor to U of T's President on COVID-19. "I was blown away, and I think in some ways I've probably never stopped feeling that sense of awe about what we have here."
Now, more than 30 years after first stepping through those doors, Spadafora is adding to Temerty Medicine's legacy of philanthropy with a special gift of his own in support of the Department of Anesthesiology and Pain Medicine's priority education and training initiatives.
Spadafora credits his own positive learning experiences as a U of T MD student, and the generous faculty members whose mentorship he benefitted from, as inspiration for his gift.
"When I recall back all the way to 1988 and my first elective at Toronto Western, or my clerkship at Toronto General, I can remember people like Drs. John Desmond, Christina Benedict and Ann Grise who gave their time and their talent — going the extra mile to educate young students like me," says Spadafora. "Despite how busy they were, we were incorporated into everything they did. Everything that happened was an opportunity for learning and an investment in the future."
As a long-time monthly donor and member of the University's President's Circle, Spadafora also hopes to encourage his peers to consider giving back through a special matching challenge. With his new commitment, Spadafora will match his faculty colleagues' gifts to the department's Anesthesia Education Innovation Fund, up to $20,000.
"We all need to think back to when we were students," says Spadafora. "None of us was born or hatched as a specialist or subspecialist. It was people taking the time to share their knowledge and expertise that made us who we are. So think back, give back, be grateful. We have a responsibility to continue to co-create excellent education programs for the next generation."
"This is a very special contribution from a dear friend and colleague," says Dr. Beverley Orser, Chair of the Department of Anesthesiology and Pain Medicine. "Education is an important departmental priority that underpins everything we do as both clinicians and researchers. Sal's gift, and the contributions it inspires through its associated matching challenge, will help us fund innovative new training opportunities that will benefit our learners – and ultimately the patients they will one day serve as physicians. We are so grateful."