Thelma Beam's gift to New College offers students a chance to grow in a supportive, diverse community
A generous bequest from Thelma and Larry Beam, to cover the costs of residence and meals for a New College student, is rooted in Thelma's own formative memories.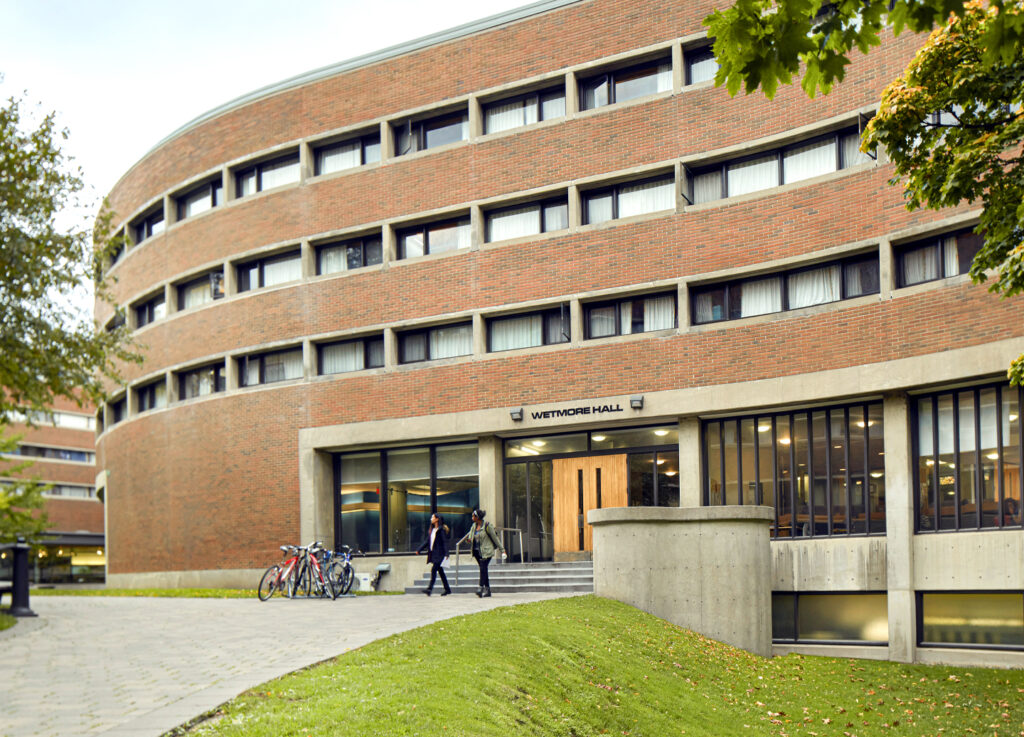 When Thelma Beam (BSc 1981 NEW) arrived at the University of Toronto in 1976, she'd never really met anyone whose life experience was different from her own.
"I grew up in Mississauga," she remembers. "I was studying psychology. My roommate in first-year residence was a pharmacy student from a small town in Northern Ontario. She might as well have been from the moon. She was so different from me. But we got along really well; we took each other under our wings. And that was eye-opening."
That experience still shapes Beam's thinking. "I didn't even know what I had learned until much, much later," she muses. "But it is important to see people that aren't like you and to have an appreciation for what they can bring to the table. You have to open yourself up to what the rest of the world can bring you."
Earlier this year, Beam tied that thought to her sense that education, science and co-operation are more important than ever to save us from the current global crises—wobbly democracy, the rise of misinformation and the ravages of climate change.
"I feel that education is the only way that we're going to save this planet for people and wildlife and the natural environment," she says. "And that's why I decided to leave a legacy to New College."
Happy school memories and a career based on understanding what makes people tick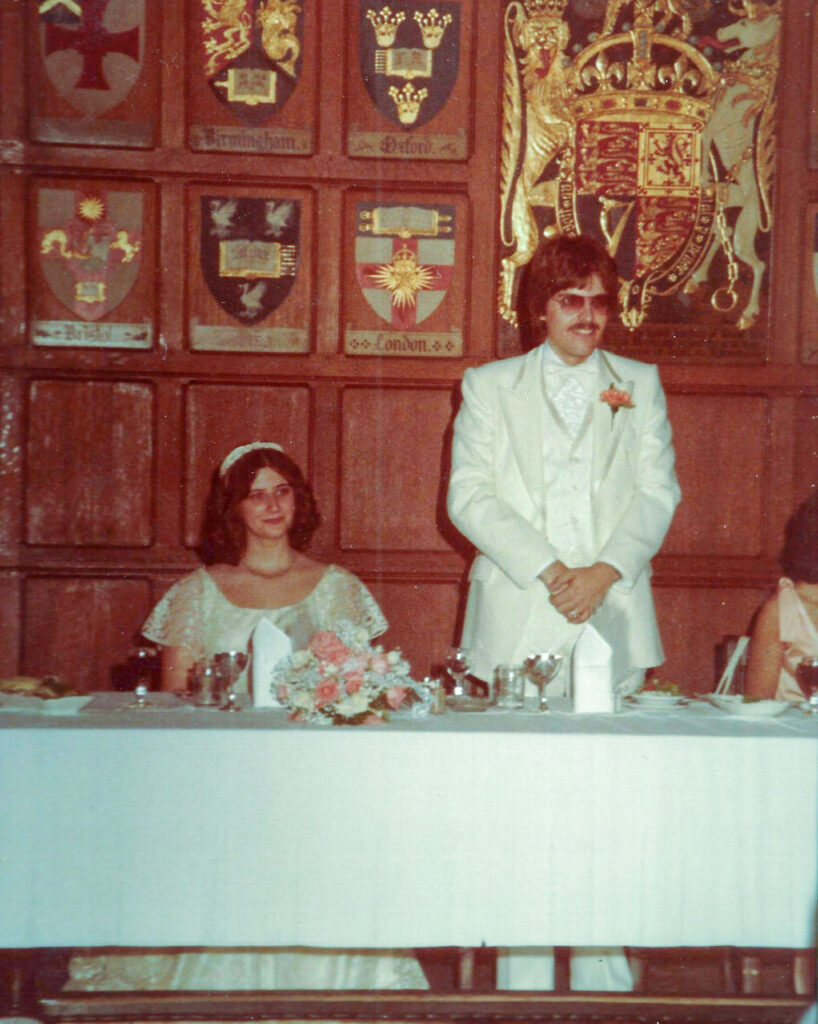 Beam remembers how formative life in residence was for her and her peers. They cried in each other's arms over breakups, shared snacks at midnight and held impromptu hallway dance parties.
"I remember the scavenger hunt—it happened to be the night before one of my big exams. Of course, I picked the scavenger hunt, and then, of course, I stayed up all night to pass the exam too! Those are the things that you do when you are young, and those are the kinds of things that really bond you."
At orientation, she even spotted the love of her life, Larry Beam (BSc 1978 NEW). "I thought he was cute, and I would wait at the window to see when he would come up to the cafeteria. Then I would run over and go, 'Oh! What a surprise to see you here!'" The couple married three years later, with the reception held at Hart House Great Hall.
After graduating, Beam completed an MBA and was recruited by a marketing research company. After several years in the field, she trained as a psychotherapist and then combined her skills, enjoying a successful career as a therapist and a marketing consultant. She created a technique, psychoanalytics, that combines psychodynamic psychology and marketing strategy to generate unique marketing insights. And she also drew on her two skillsets to co-author a book: Laws of the Jungle: Dating for Women over 40.
A legacy of support, community, tolerance and knowledge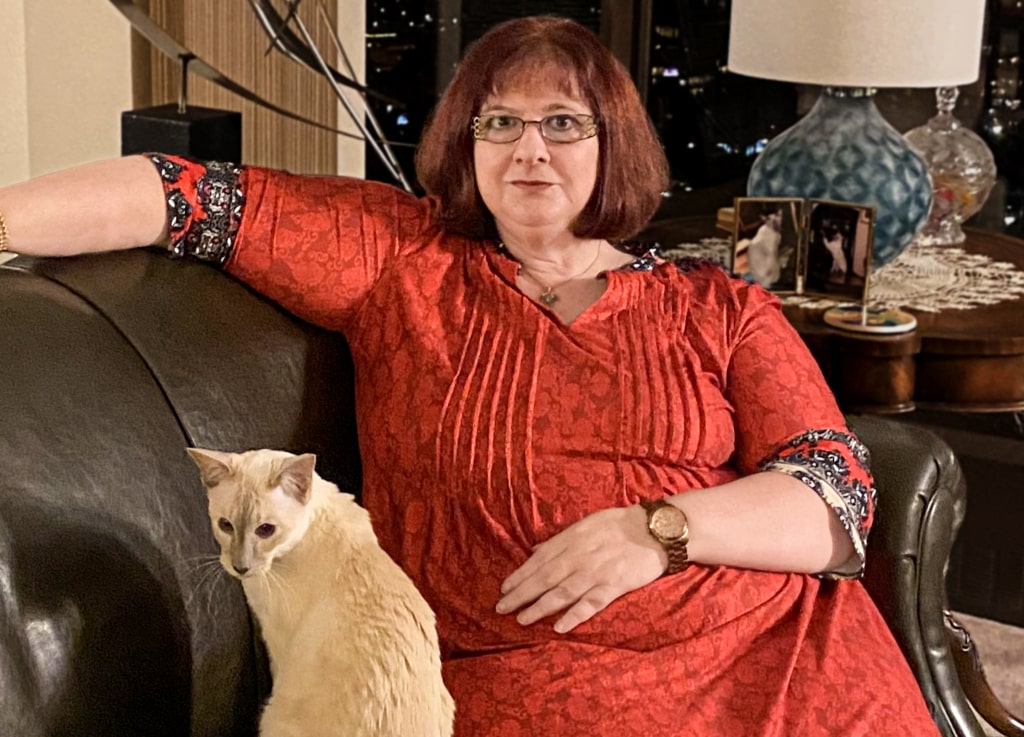 The Beams are leaving a generous legacy to New College. The endowment will support one or more students each year to live in residence at the college, paying both their residence fees and a full meal plan.
New College will distribute the award based on financial need. "When I was living in residence, there was a woman there who worked as a porter on nights and weekends," remembers Beam. "One day she said, 'I don't even have enough money to pay for lunch, and I don't get paid for a week.' We thought she was kidding. She wasn't. So, I know that some students experience hardships, and I don't think they should be held back because of money."
"We are very grateful for this generous planned gift, and the support it offers for students who want to live in residence," says Bonnie McElhinny, the principal of New College. "We are moved by the memories that Thelma shares, of roommates, scavenger hunts, dining hall meals and even (!) falling in love at the College. We are inspired by her commitment to helping others to create similarly strong and supportive and caring connections with others. Because of this gift, many future students who could not otherwise afford this experience will be able to live and eat with other students, and participate in distinctive on-campus experiences. They will have the opportunity to learn to build community with and at NEW."
As well as hoping the students she helps will receive the financial assistance they need and the experience of appreciating others from diverse backgrounds, Beam hopes her legacy will result in students experiencing the kind of support that shapes young lives for the better.
"Everything is so raw at that age," she remembers, "and it's the first time all these experiences have happened to you. If I didn't have my peeps around me, what would I do? Living in residence means you get a lot of support. Feeling like 'you're one of us' is tremendously important, and the way you do it is through shared experiences. To get a sense of community not only enhanced my university experience, but it helped set me up for the rest of my life."