The Rotman family supports a new financial-market inspired PPE platform
The generous commitment from Janis Rotman and the Rotman family will assist CovidPPEHelp, which relieves the supply chain bottleneck for personal protective equipment through an easy-to-use marketplace.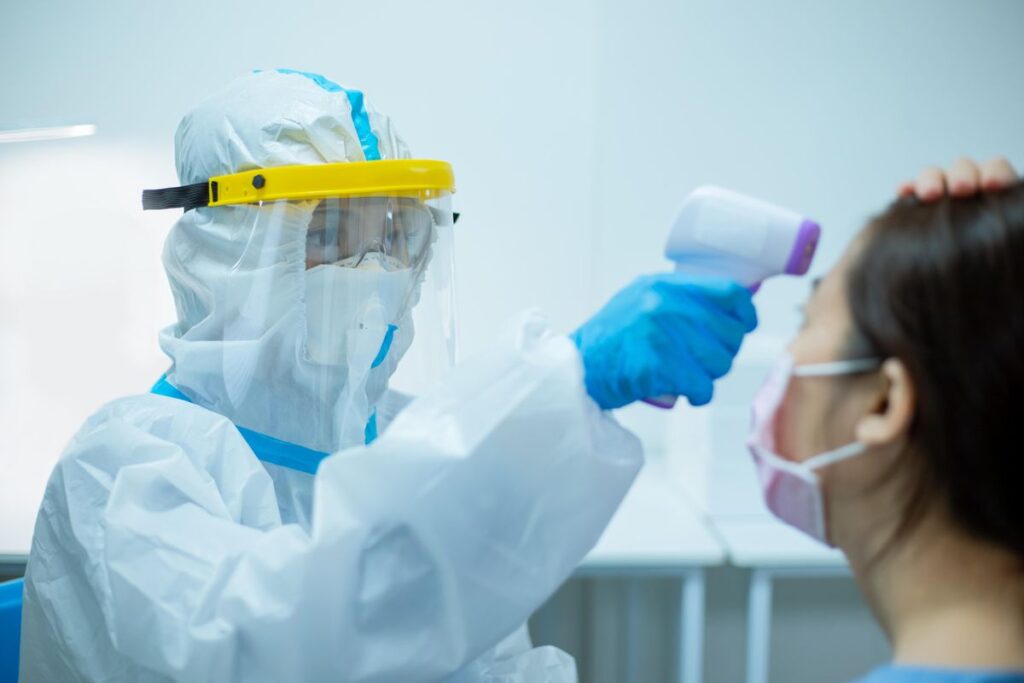 Professor Dmitry Krass remembers the conversation clearly.
Friends in the finance industry told him they were proud that during the financial crisis in 2008, exchanges were down for exactly 24 hours, and after that the market was working again.
"I asked them, 'In what sense was it working? Things were still haywire,'" says Krass.
In a very simple sense, replied his friends: if you wanted to buy something, you could always find a seller. And if you wanted to sell something, you could always find a buyer.
That's the first thing that came to Krass' mind in March 2020 when hand sanitizers and masks were almost impossible to find in drugstores across the city, and demand for personal protective equipment (PPE) soared in the midst of the COVID-19 pandemic.
"In North America we're used to having our demands filled almost instantaneously. It's a result of marketplaces working their magic," says Krass. "But if the market isn't responding to demand for PPE, we have no chance of dealing with this pandemic."
Together with fellow Rotman professors Philipp Afèche, Opher Baron, and Ming Hu, Krass discovered the existing PPE supply chain was not only designed for lower demand, it also suffered from poor information flows. In fact, what few PPE platforms existed at the time did little more than provide users with a list of phone numbers. Customers couldn't be sure which suppliers were able to meet their demand, and suppliers didn't know how to connect to customers or understand their needs.
The team set out to transform the PPE marketplace, making it transparent for both sides, as it is in financial markets. Using a small personal grant from Professor Krass as seed money, and relying on the help of volunteer managing director, Val Kobylianskii, MBA '06, and a group of MMA, MBA, and PhD student volunteers, they launched CovidPPEHelp in late April, 2020. The free, easy-to-use platform allows customers and suppliers to list products needed or available, removing barriers and creating a two-sided transparency that's not typically seen with commercial marketplaces.
Janis Rotman and the Rotman family both gave generously to support CovidPPEHelp in responding quickly
With lead gifts of $25,000 from the Rotman family and $50,000 from Janis Rotman, the CovidPPEHelp team will enhance the platform's support of organizations across the country, including developing a group buy concept that will allow small businesses and non-profits to buy PPE at wholesale prices.
"CovidPPEHelp shows just how valuable the Rotman School of Management is in helping society adapt and respond quickly at a time of crisis," says Janis Rotman, President and CEO of the Rotman Family Foundation.
Rotman Interim Dean Kenneth S. Corts is equally impressed.
"I am inspired by the Rotman family's ongoing commitment and visionary support," he says. "This initiative is a prime example of the Rotman School's central role in tackling the world's most pressing issues. With the demand for PPE skyrocketing almost overnight, this group of faculty, students and alumni came together to re-imagine the marketplace. And the Rotman family stepped up to amplify their efforts."
CovidPPEHelp could help solve future supply chain emergencies too
Although proud of their impact so far, Krass and his colleagues don't consider their work done, especially as the demand for PPE might spike again suddenly.
"Our platform is saving lives. We've facilitated transactions for over $30 million and 13 million PPE items so far. And we haven't made a penny, because we don't want to become dependent on suppliers," says Kobylianskii.
Ultimately, the long-term impact could reach well beyond personal protective equipment. The experience and learnings from bringing the two-sided transparency of the financial markets to PPE could be applied to other markets, with the platform re-deployed for a new vertical market in a matter of days.
"The transparency of the financial markets makes it possible to get a full picture of where there are gaps in supply or demand," says Krass. "PPE was a perfect test case because it became high demand so fast — but the same transparency could apply for other markets too."