The MacMillan Theatre: a historic performance space poised to become a world-class stage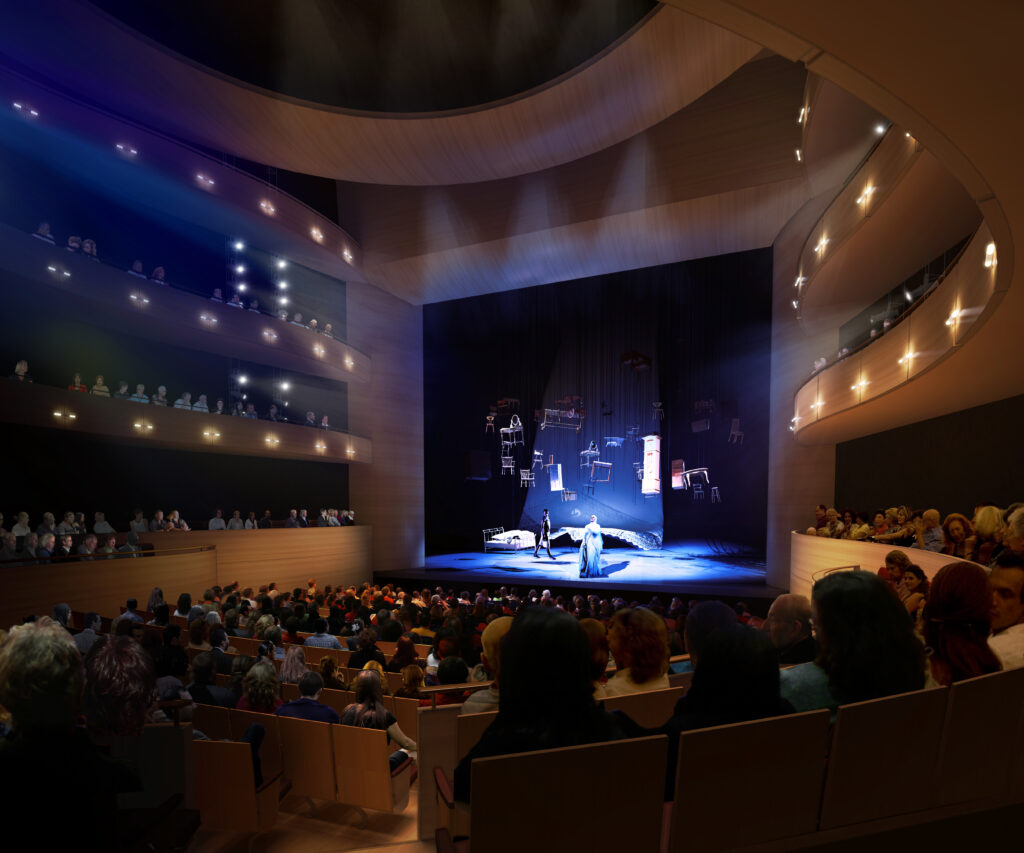 A rendering of the MacMillan Theatre as it would look after a transformative renovation.
Tucked away inside U of T's Faculty of Music, steps from the quiet of Philosopher's Walk, is one of the only stages in Toronto that can mount a full-scale opera production. Named in honour of former dean Sir Ernest Campbell MacMillan, the 815-seat MacMillan Theatre is a flagship venue for the Faculty of Music, who put on more shows than any other arts organization in the city. It's as surprising on the inside – with its 80-foot-high fly tower and 50-strong orchestra pit – as it is unassuming on the outside. Many of Canada's top musicians, including opera star Measha Brueggergosman-Lee, Grammy award-winning soprano and conductor Barbara Hannigan and Academy Award-winning composer Mychael Danna have graced its iconic stage.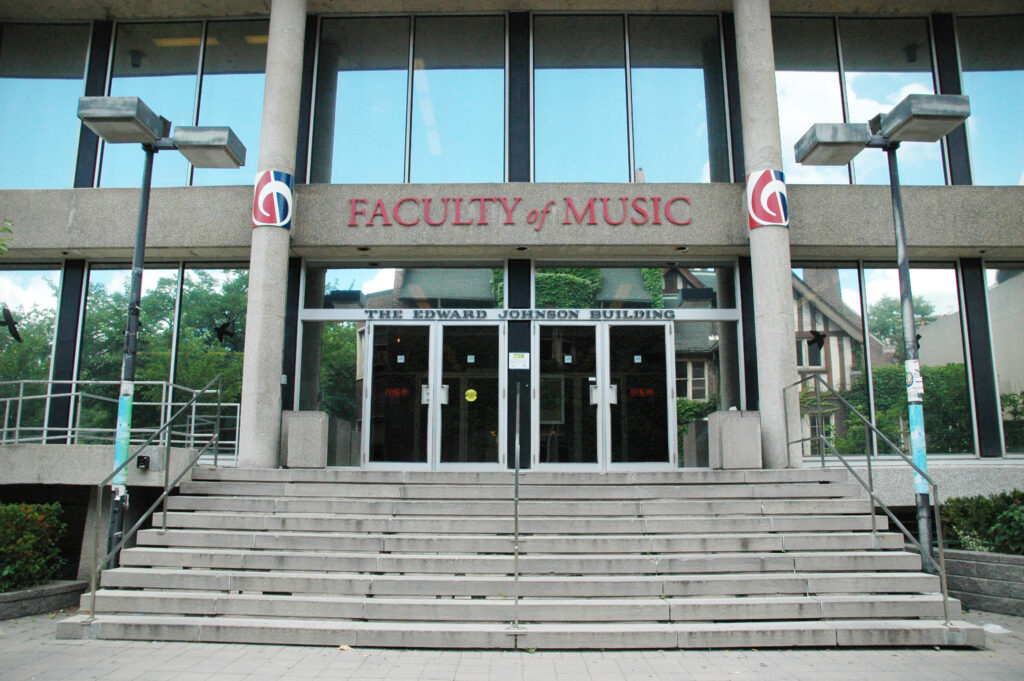 Left to right: The music faculty as it is today; Sir Ernest MacMillan – the only Canadian musician to ever receive a knighthood – was dean of the faculty from 1927-1952; a program from the theatre's opening ceremonies.
But the grande dame of the music faculty is starting to show her age. The MacMillan Theatre has not seen any major renovations since opening in 1964. "MacMillan Theatre is one of Toronto's great venues — but after more than half a century of heavy use, it's ready for an upgrade," says Dr. Ellie Hisama, dean of the Faculty of Music. Since she joined the faculty in 2021, Hisama has been a powerful force for change, platforming diverse kinds of music and creating spaces for underrepresented musicians. She is the Founding Director of Future Sound 6ix, a program for racialized female-identifying and gender non-confirming youth to work at U of T's Electronic Music Studio.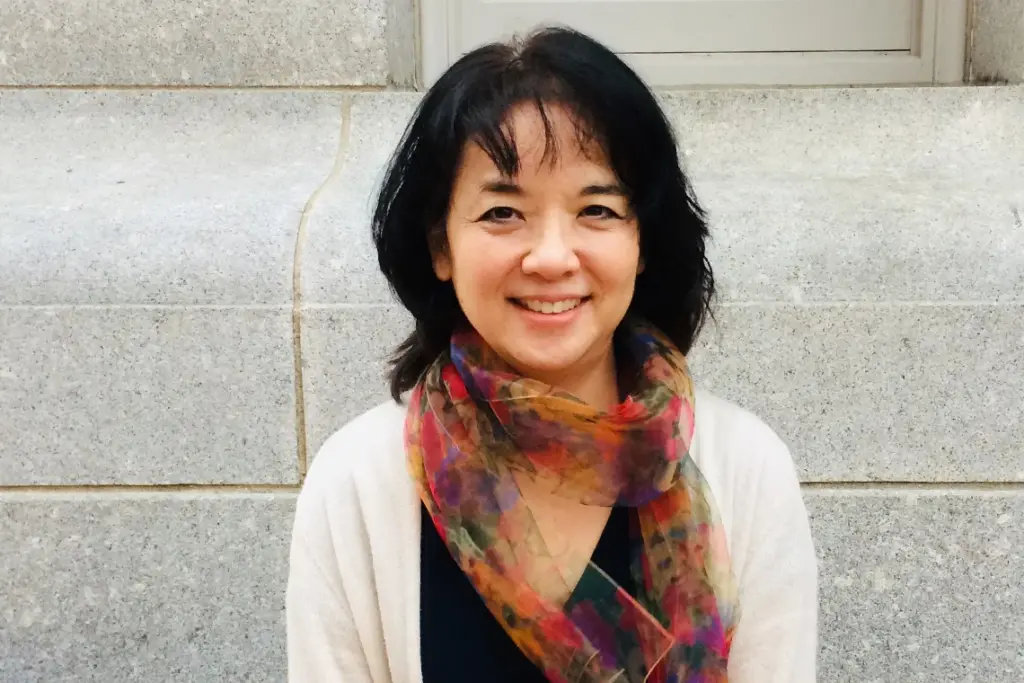 Left to right: Dr Ellie Hisama, dean of the Faculty of Music; alumna Barbara Hannigan, who's now an award-winning soprano and conductor (photo by Nick Iwanyshyn).
A primary focus for Hisama is strengthening the connection between the university and the local community. She describes music as a "tremendous force" in society that helps people in so many ways. As the university's biggest music venue, the busy MacMillan Theatre is a key part of this outreach strategy. In the past year, the MacMillan has hosted countless community groups, including the Leslieville School of Dance, Etobicoke Youth Band, The Raging Asian Womxn Taiko Drummers, Toronto Gay Men's Chorus and many more.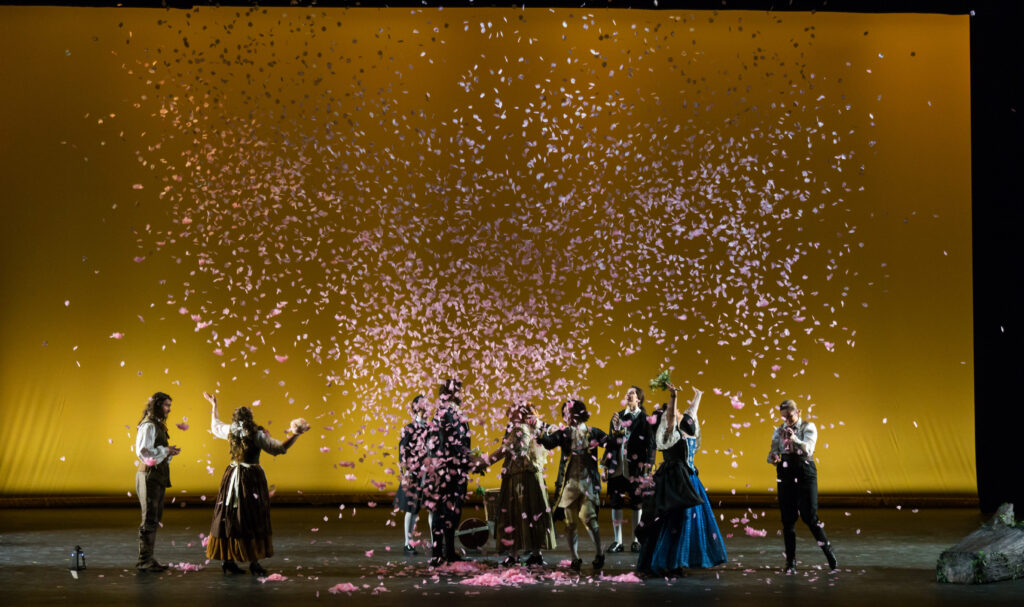 Notable MacMillan Theatre performances including La finta giardiniera (top left, photo by Richard Lu); Rob Ford, the Opera (top right) and UTSO and Red Sky Performance's production of Adizokan Suite (above centre, photo by Lisa Sakulensky).
A thoughtful upgrade will ensure that this venue remains a performance space that is integral to Toronto's music scene. As with other restoration projects such as Massey Hall – which was successfully (and painstakingly) brought back to its former glory in 2022 – the plan is to preserve and enhance the space, with a special focus on the acoustics. KPMB Architects and a team of specialists have developed a plan that involves literally "raising the roof" to enhance the acoustics, improve sightlines and add seating capacity. The proposal also includes a whole host of technical additions to allow for state-of-the-art live, broadcast and digitally disseminated performances. In short, a vastly improved experience for both audience and performers. "With this revitalization, we can take this historic space to even greater heights and transform it into a world-class stage," says Hisama.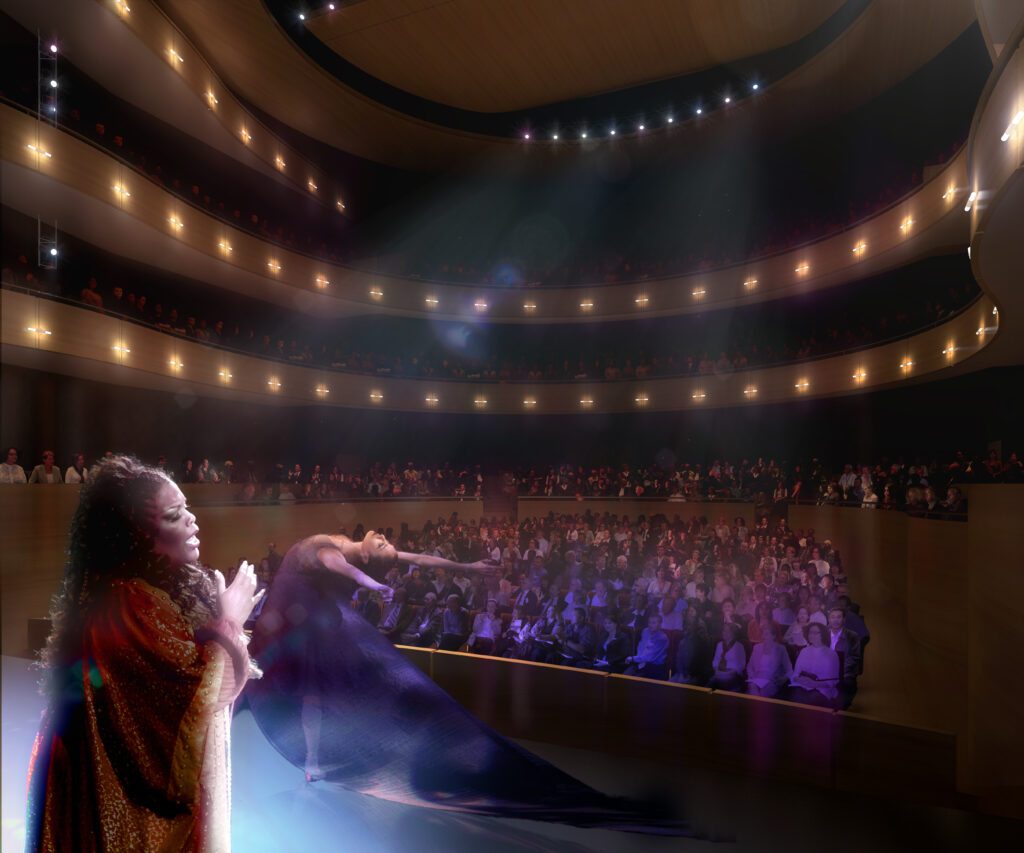 Renderings of the proposed new theatre.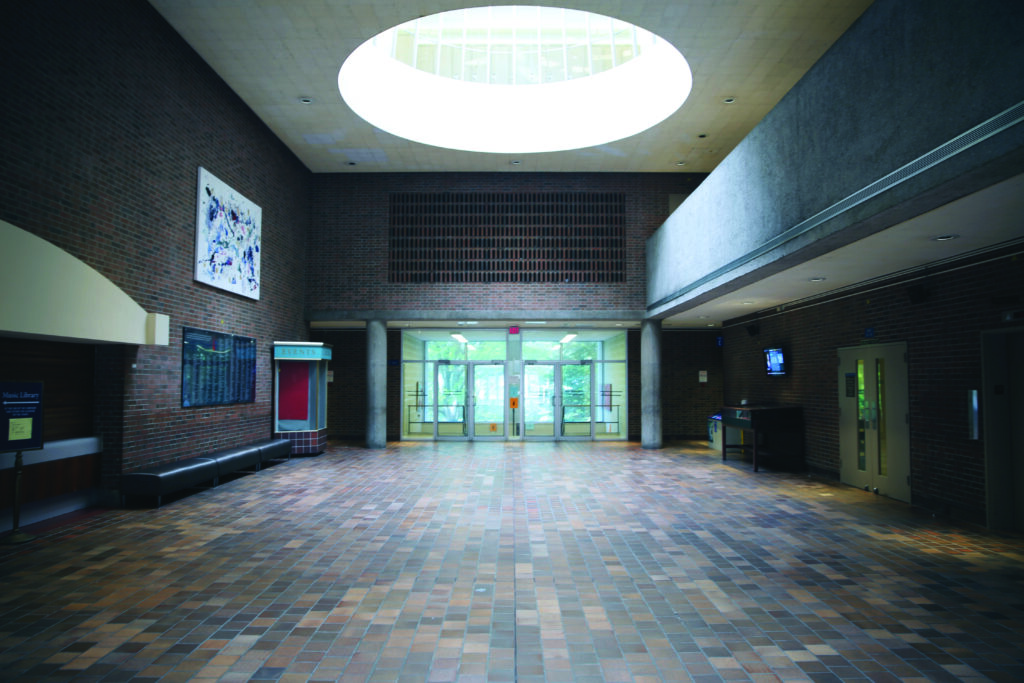 Before and after: The MacMillan Theatre lobby now (left) and a rendering of the potential revitalization.
Technical evolution, though, is nothing without a community-minded and culturally diverse roster of performers. This commitment to inclusive excellence is at the heart of the revitalization project, just as it guides U of T's Defy Gravity campaign as a whole. "With the current intense focus on issues of equity, now is the time to press forward towards lasting change – change that will positively affect those at the Faculty of Music, U of T, in Toronto and beyond," says Hisama.
In recognition of a leading donor's extraordinary generosity, the Macmillan Theatre, music faculty, atrium and lobby would be renamed in the donor's honour. This support will help this 59-year-old theatre become a hub for the next six decades and beyond, connecting the general public with top artists that include the newest generation of stars honing their craft at the Faculty of Music.