The Laidlaw Foundation supports Black students at Rotman with a new scholarship
Rotman School of Management alumni, faculty and staff joined with the Laidlaw Foundation to create the RACBC Scholarship for Black students.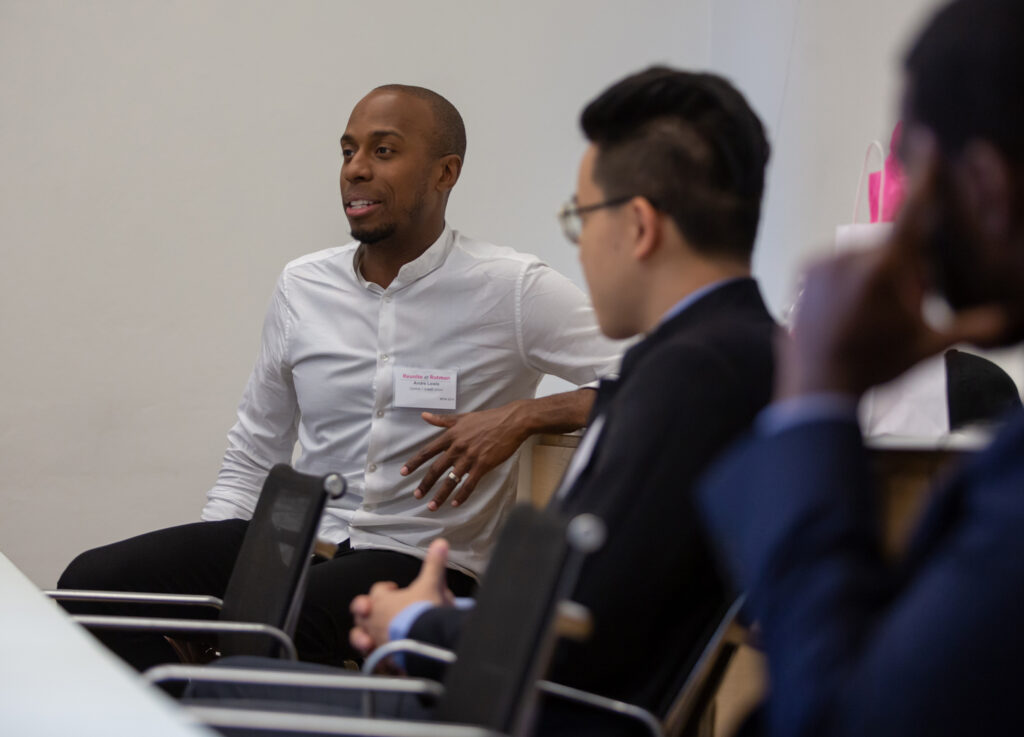 "I know what it's like to want to attend graduate school but not have the financial means to do so," says Andre Lewis, (BA 2001 UTSC, MFin 2014), CFA, and chair of Laidlaw Foundation's Finance and Audit Committee.
"It was like a dream deferred for me."
The dream finally became a reality when two organizations he was working for supported him financially so he could pursue a graduate degree. Lewis chose Rotman because of its strong brand, its world-class faculty, and the quality of his classmates, whom he describes as "the future leaders of the finance industry."
But when he looked around, Lewis saw very few Black students like him.
So as a member of the Rotman African and Caribbean Business Club (RACBC) advisory board, Lewis is thrilled about the newly created RACBC Scholarship, established through contributions from Rotman alumni, faculty and staff as well as a gift of $50,000 from the Laidlaw Foundation.
With the goal of increasing Rotman's Black student representation, and with matching funding from Rotman, the RACBC Scholarship will provide an incoming Black student to the full-time MBA program with $20,000 in student support, based on outstanding academic merit.
The RACBC Scholarship is part of a vision of helping underrepresented groups access education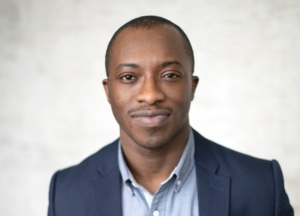 "One of the major barriers preventing access for Black students to top schools like Rotman is lack of access to funding," says past RACBC president, Dr. Wale Oyebanjo (MBA 2020), CFA.
"I'm very excited about the possibilities. Although underrepresented, we Africans account for the youngest population globally, and we have a large pool of talent. This can only benefit Rotman," says Oyebanjo, who worked as a doctor before transitioning into investment analysis.
Since its creation in 2014, the RACBC has been holding popular events and building a robust alumni network that spans leading organizations in finance, consulting, marketing, entertainment, and health care.
But club leaders knew it would take financial support to bring more Black students into the fold — and that is where Laidlaw Foundation stepped in to help.
Lewis, who sits on the RACBC advisory board as well as Laidlaw's board, recognized how their missions aligned.
"One of Laidlaw Foundation's central goals is to increase high school graduation rates among certain groups of people, including the Black community," he says. "As these students complete high school they could potentially go on to college, university — and to graduate school at Rotman."
How helping students creates a wider impact in the community
Both Lewis and Oyebanjo are convinced the RACBC Scholarship will go beyond simply benefiting the students who receive it. Rotman will gain from the diversity in background and skillset that comes with a larger talent pool, helping the School attract the best and brightest students from around the world.
And as these students enter the workforce, both the business sector and society at large will profit from their skills and unique perspectives.
"Another advantage is that this scholarship creates a feedback loop opportunity. As Black students graduate into the working economy, they may go on to contribute to this initiative or others like it, enabling them to contribute and directly influence the development of the Black community in Canada," says Oyebanjo.
"I am thankful and inspired by the Laidlaw Foundation's generosity and vision, as well as the ongoing commitment of Rotman student leaders," said (former) Rotman Interim Dean, Kenneth S. Corts. "This gift is very timely, as ongoing student conversations related to the Black Lives Matter movement have put a spotlight on Black student representation; this scholarship aligns with other initiatives Rotman will be launching on this front."
While Lewis sees the big-picture potential of the RACBC Scholarship, he also feels the impact on an intimate level.
"This is personal for me. I wanted to be able to help people who face the same barriers I did, and maybe don't have the same support from an employer — or anyone else, for that matter."