Lo Family Social Venture Fund gives 14 startups a boost
Critical support from the Lo family is paving the way for U of T social entrepreneurs to make a massive impact on critical global issues.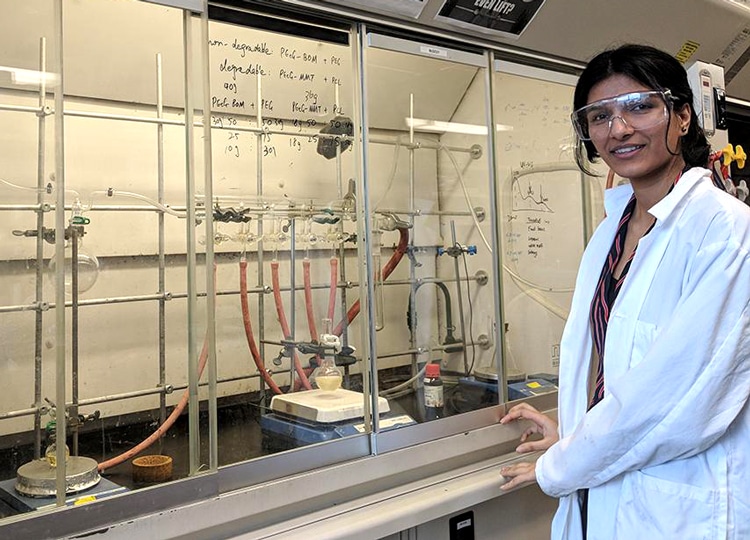 Eco-friendly textiles. 3D-printed smart soil. Portable, rapid testing for COVID-19. These are just three of the 14 promising, solutions-based social venture projects that received funding from the new Lo Family Social Venture Fund this fall. The fund, established earlier this year, helps U of T students and recent graduates take their social enterprises to the next level, providing support for student-driven ventures that will positively impact the global community.
A cross-section of diverse and creative entrepreneurs
"These ventures are representative of the breadth and diversity of entrepreneurial thinking happening at U of T today," says Jon French, Director of U of T Entrepreneurship. The fund is particularly attractive because it allows students to access capital without giving up any equity to grow and scale their company, explains French.
Established with a generous $500,000 gift from Kenneth and Yvonne Lo and family, The Lo Family Social Venture Fund boosts the growing field of student-driven social enterprises by providing unrestricted funding between $15,000 and $30,000 per project to students and recent graduates from any field, as long as they are associated with one of U of T's several campus accelerators.
A flexible fund for a new generation of social entrepreneurs
"The fund provides great flexibility for these projects. Each of them are at different stages and many are still very early, so even a small amount of capital can have a big impact," says French. Accolades and awards such as the Lo Family Fund, he says, also provide critical visibility to help attract customers and secure new investors.
The inaugural winners of the Lo Family Fund include:
ALT TEX—biodegradable clothing
Could your next sweater be made from food scraps? Avneet Ghotra (BSc 2018 UTM) is exploring the idea. She believes the future of fashion depends on biodegradable and carbon-neutral materials and is putting that idea to the test with ALT TEX, the company she co-founded last fall. "We are in a space involving intensive research and development, and that requires a lot of investment, so we are really grateful for this support from the Lo Fund," says Ghotra.
LSK Technologies—tackling COVID-19 with made-at-U of T technology
LSK Technologies is a startup founded by U of T alumni Seray Çiçek and Yuxiu (Livia) Guo with Professor Keith Pardee. The trio invented their portable diagnostic devices to help strained health-care systems in remote Latin American communities meet the threat of the Zika virus. "Our goal is to bring diagnostic capacity to the doctor's office and fundamentally change how we respond to global pandemics and help keep the world healthy and protected," says Çiçek, LSK's CEO.
LSK joined U of T Entrepreneurship hubs UTEST and the Temerty Faculty of Medicine's accelerator, H2i, in 2019 to help get their startup off the ground. "The Lo Family Award will help us continue critical work including conducting patient trials around the world and get it through the regulatory process," says Çiçek.
Indus—3D-printed smart soil
Indus is the brainchild of Patrick Diep, a graduate student in chemical engineering and applied chemistry. Through the Entrepreneurship Hatchery, Diep explored how to engineer 3D-printed smart soil to disrupt the hydroponics industry, making it easier to grow root vegetables closer to urban areas. "The idea is to open a new market of hydroponic crops, reduce waste and improve yields in the industry," he says.
Traditional soil used in crop production is non-renewable, he says, because its nutrients deplete over time. "3D models that mimic traditional soil offer a cleantech solution that can empower greater sustainable crop production and optimize plant growth." Diep says that Indus' technology will address major global sustainability issues that ultimately impact the future of food production and supply for cities and nations."
For a full list of winners, visit U of T Entrepreneurship.
The Lo Family Venture Fund is continuing to receive applications on a rolling basis. Learn More