Out of tragedy, opportunities for our brightest scholars
The inaugural recipients of U of T's Iranian Student Memorial Scholarship Fund represent creativity, ambition and inspiration – just like the scholars whose lives were cut short.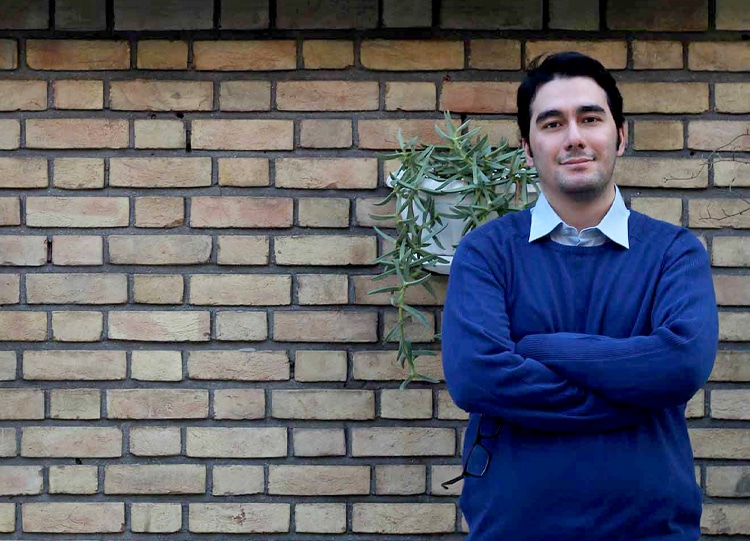 Mehrdad Jafari Raad won't soon forget where he was when he heard the tragic news that Ukraine International Airlines flight PS752 was shot down near Tehran, Iran, in January of this year. "It was the beginning of a new year, a time to start anew, and the news came as a shock and a tragedy, leaving a feeling of sadness and helplessness," says Raad, a doctoral student at U of T's Faculty of Music.
In the wake of the tragedy, as the world grieved the senseless loss of 176 people, including eight members of the U of T community, the University quickly rallied to honour the victims by establishing a fund to create needs-based scholarships honouring the victims. The Iranian Student Memorial Scholarship Fund supports aspiring Iranian scholars as well as students from any background pursuing Iranian studies at U of T. Donors have been very supportive of the fund. Four brilliant students, including Raad, have received scholarships so far.
A helping hand in a challenging year
"The Iranian Memorial Scholarship truly is a big help to me in these difficult times," says Raad, a composer of concert music in the second year of his doctorate. "This past year has been tough; it started with the terrible news from Iran and then got worse with the COVID-19 pandemic, which radically changed my wife's and my life, making it difficult to find work," he says. "This award allows me to focus more on my studies and compositions, and I am honoured and delighted to receive it."
After obtaining his doctorate, Raad plans to continue expanding his artistic network and collaborate with other talented artists on projects in film and new media.
Pursuing a world-class education
Ehsan Emadi is in his first-year computer science at U of T's Faculty of Arts & Science. He says receiving the scholarship was a blessing. "Studying abroad is challenging in terms of cost and being away from home. It is wonderful to receive this award that also honours students like me who came to U of T to pursue a world-class degree," he says. "I am so grateful for this on many levels and thank those who came together to create such an opportunity." Emadi hopes to pursue graduate studies in computer science, and aspires to continue that work at U of T.
Both Raad and Emadi hold close the idea that the crash's victims were very much like them – aspiring engineers, doctors, computer scientists and others – coming to Canada to pursue studies. "Such a tragedy that these lives were cut short," says Raad. "Along with pursuing my dreams, I hope in some way, we are fulfilling some promise of those whose dreams were dashed."
The memorial fund also created the Dr. Razgar Rahimi, Farideh Gholami, and Jiwan Rahimi Award –named for a young family who perished in the crash. The inaugural recipient, Mojan Majid, is also computer science student.
Strengthening cultural understanding
Alumnus Rahim Rezaie of the Institute for Studies in Transdisciplinary Engineering Education & Practice at the Faculty of Applied Science & Engineering worked with U of T to establish the fund. "I felt that the broader community, particularly Iranians and Iranian-Canadians, could use some way to channel our grief into a more hopeful outlet," he says. "Additionally, by supporting students who pursue Iranian studies, this fund can hopefully strengthen cultural understanding and ties."
Mehrdad Hariri, CEO and President of the Canadian Science Policy Centre, played a key role in the creation of the scholarship and fund-raising for it. He says: "The scholarship pays tribute to scholars who were making great contributions through their research and studies. Our inaugural recipients are wonderful examples of the spirit in which we envisioned the fund".
A generous matching program
All donations to the fund are matched by the University: The University is matching all donations 3:1 until the fund reaches $250,000. After that, U of T will match each donation dollar-for-dollar. The University took the steps to match donations at this rate in recognition of the enormity of the community's loss, says David Palmer, Vice-President, Advancement. "These students and scholars were among the very brightest of their generation. We hope that this scholarship will allow their memory to serve as an inspiration for generations to come."
Since the fund was established in February, more than $140,000 has been raised by 440 donors from around the world.