Supporting mental wellness in the community through the Factor-Inwentash Faculty of Social Work
Janis Rotman's gift to the Talk it Out youth clinic extends its online counselling support for racialized adults.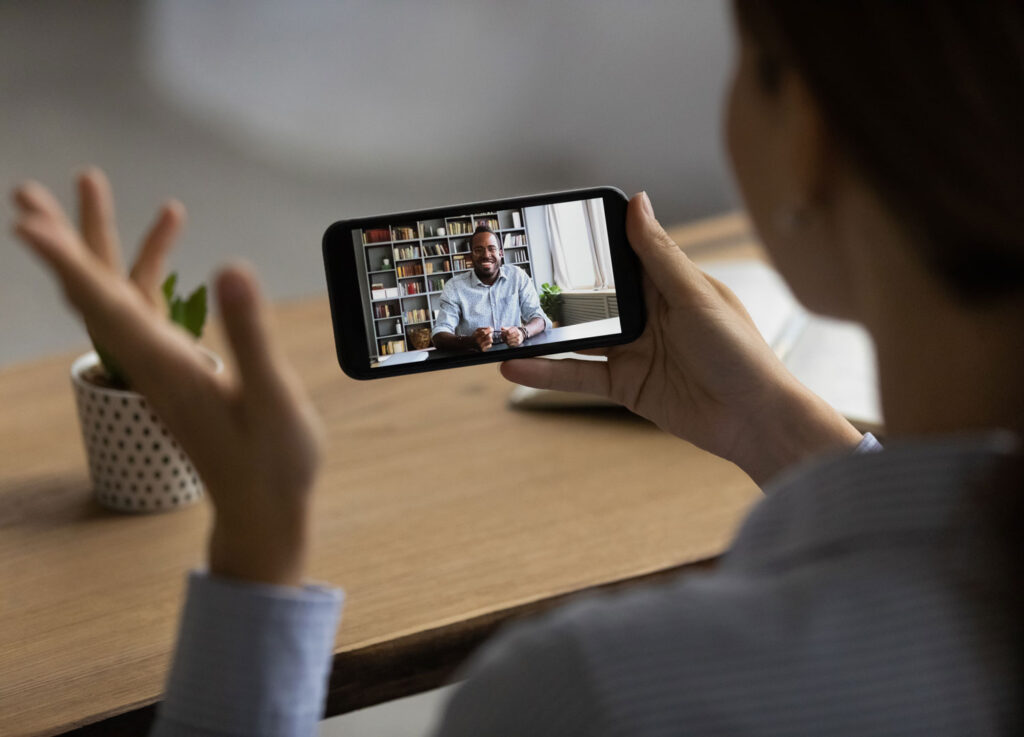 A $150,000 gift from Janis Rotman will enable an online counselling clinic operated by the Factor-Inwentash Faculty of Social Work to extend its support for racialized adults, including those living with chronic illness.
The clinic, called Talk it Out, was created to help meet the soaring demand for counselling services among underserved populations, particularly the Black and lower-income communities hardest hit by COVID-19. "This new gift will help strengthen our ability to serve the diverse needs of individuals facing systemic barriers, including long waitlists and a lack of culturally responsive services," says Lin Fang, associate professor and the founding director of Talk it Out.
The $150,000 donation is the second major gift that Rotman has made to the online clinic within its first year. Talk it Out launched in March 2021, inspired by a $100,000 lead gift from Rotman, who wanted to help provide free, accessible and culturally sensitive mental health support for Black youth and families in the Greater Toronto Area.
"I have witnessed, first hand, the impact that a chronic physical health diagnosis can have on depression, anxiety, and distress, exacerbating already challenging situations," says Rotman. "Extending Talk it Out's capacity to address the mental health needs of those living with chronic illness will further its ability to reduce service gaps and support vulnerable communities."
Talk it Out is a much-needed service, rooted in community
The clinic, which is staffed by highly supervised Master of Social Work students, has forged partnerships with seven local agencies: the Jane Finch Community and Family Centre, Black Creek Community Health Centre, Parkdale Queen West Community Health Centre, TAIBU Community Health Centre, Unison Health and Community Services, Christie Ossington Neighbourhood Centre, and North York Community House.
In addition to supporting the core populations served by Talk it Out, Rotman's new donation will enable the clinic to assist young adults living with chronic illness who lack the resources to help them manage their associated mental health needs.
The impact of the clinic's work is already being felt.
"We are incredibly grateful for Janis Rotman's generous support of this innovative and highly needed service," says Dexter Voisin, dean of the Factor-Inwentash Faculty of Social Work. "She understands the imperative of the now and that access to culturally-attuned mental health support is the foundation for one's success in educational and employment settings, and in one's personal life. She also understands that when we support people with mental health needs, we are also helping their families and loved ones who are impacted by their distress."
Rotman's latest gift has also inspired the launch of a new annual speaker series: The Janis Rotman Distinguished Lecture Series on Mental Wellness. The annual keynote address by a leading researcher, practitioner, or educator will provide insight into topics such as innovations in culturally attuned mental health services, social work's role in addressing widening mental health disparities, the impact of community-based care and other contemporary concerns at the intersection of social work and mental health. The speaker series will be free and open to service providers, community leaders, students, alumni, and members of the general public.
"Rooted in community, the Talk it Out online counselling clinic is driven by the need to support COVID-19 recovery efforts—but the impact of the clinic goes beyond the individuals it directly serves," says Charmaine Williams, whose role as interim dean of the Factor-Inwentash faculty begins January 1. "The hands-on experience that the supervised social work students obtain in providing mental health support for marginalized populations will enhance their competencies as they enter professional practice, and strengthen the field as a whole. It's a model that can be replicated by other schools of social work. Janis Rotman's continued support will have ripple effects for years to come."
This latest gift from Janis Rotman, who is the President and CEO of The Rotman Family Foundation, is just the latest impactful contribution from the Rotman family, who stand among the most generous benefactors in the history of the University of Toronto.