U of T researchers design socially aware robots with support from Apple Machine Learning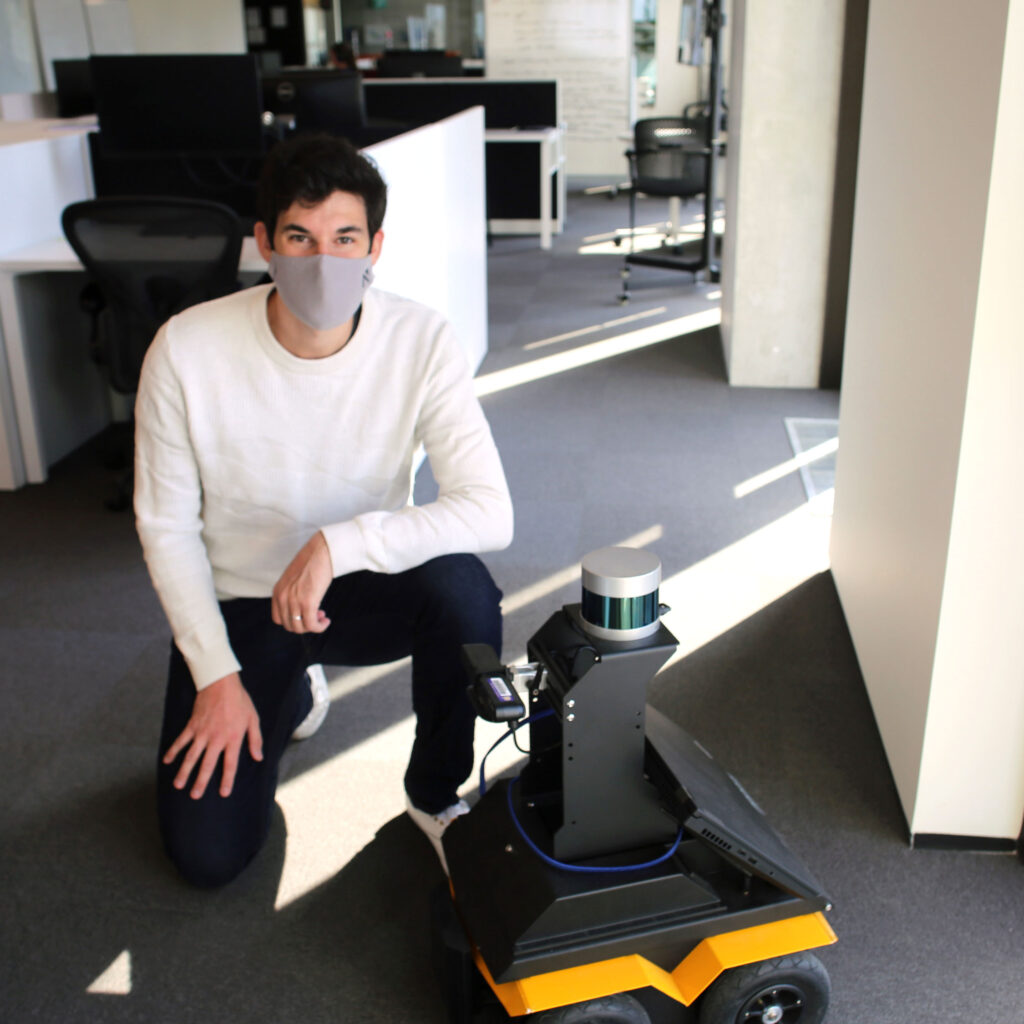 A team of researchers, led by Professor Tim Barfoot of the University of Toronto's Institute for Aerospace Studies (UTIAS), has applied a new strategy for socially aware robots – robots that predict the future location of dynamic obstacles, allowing them to navigate spaces without colliding with people. 
The project, which is supported by Apple Machine Learning, will be presented at the International Conference on Robotics and Automation in Philadelphia at the end of May. The results from simulation have also been published in an article on arXiv.
"The principle of our work is to have a robot predict what people are going to do in the immediate future," says Dr. Hugues Thomas, a postdoctoral fellow in Barfoot's lab. "This allows the robot to anticipate the movement of people it encounters rather than react once confronted with those obstacles."