The future is urban: U of T's School of Cities celebrates its fifth anniversary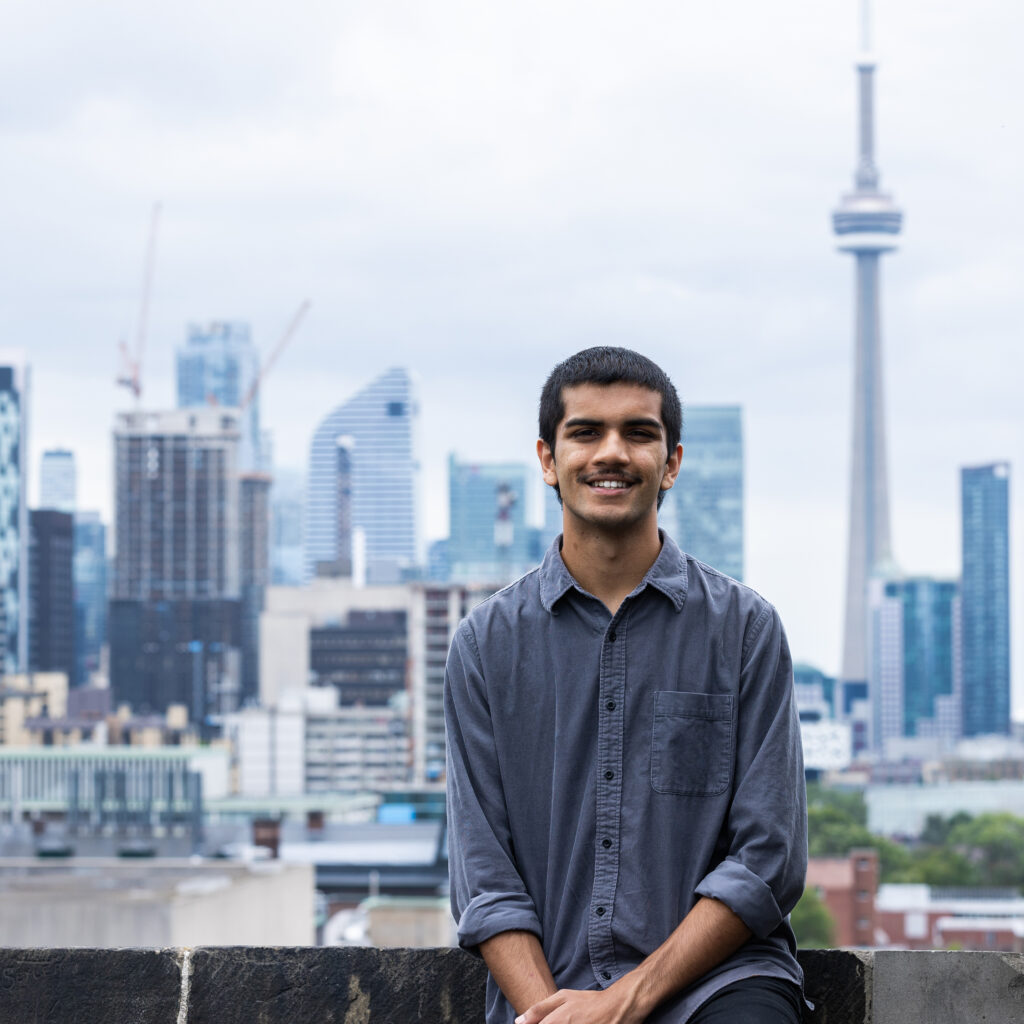 School of Cities student Ananmay Sharan researched how downtowns can recover from pandemic impacts. Photo by Matt Volpe.
Five years ago, the University of Toronto established the School of Cities, a multidisciplinary hub tasked with creating solutions for more efficient and equitable cities in an increasingly urbanized world. The project makes enormous sense. In a world where 4.5 billion people live in cities and more move to cities every day, there is no question that the future is urban.
Donations have driven impact at the School since its launch, empowering faculty, students and community partners alike to solve challenges in climate, justice, belonging and democracy.
"The School's fifth anniversary is a moment to celebrate all that our experts have discovered and shared to improve urban lives," says Karen Chapple, Director of the School of Cities. "And to celebrate the exciting innovations to come."
The Urban Data Science Corps: a community partnership powering our city
Are downtowns in trouble and can we save them? How are we doing at redirecting surplus food to those in need? What is the most cost-effective way for a city to expand and improve cycling infrastructure?