Schmidt Futures conference at U of T builds global community of researchers advancing science with AI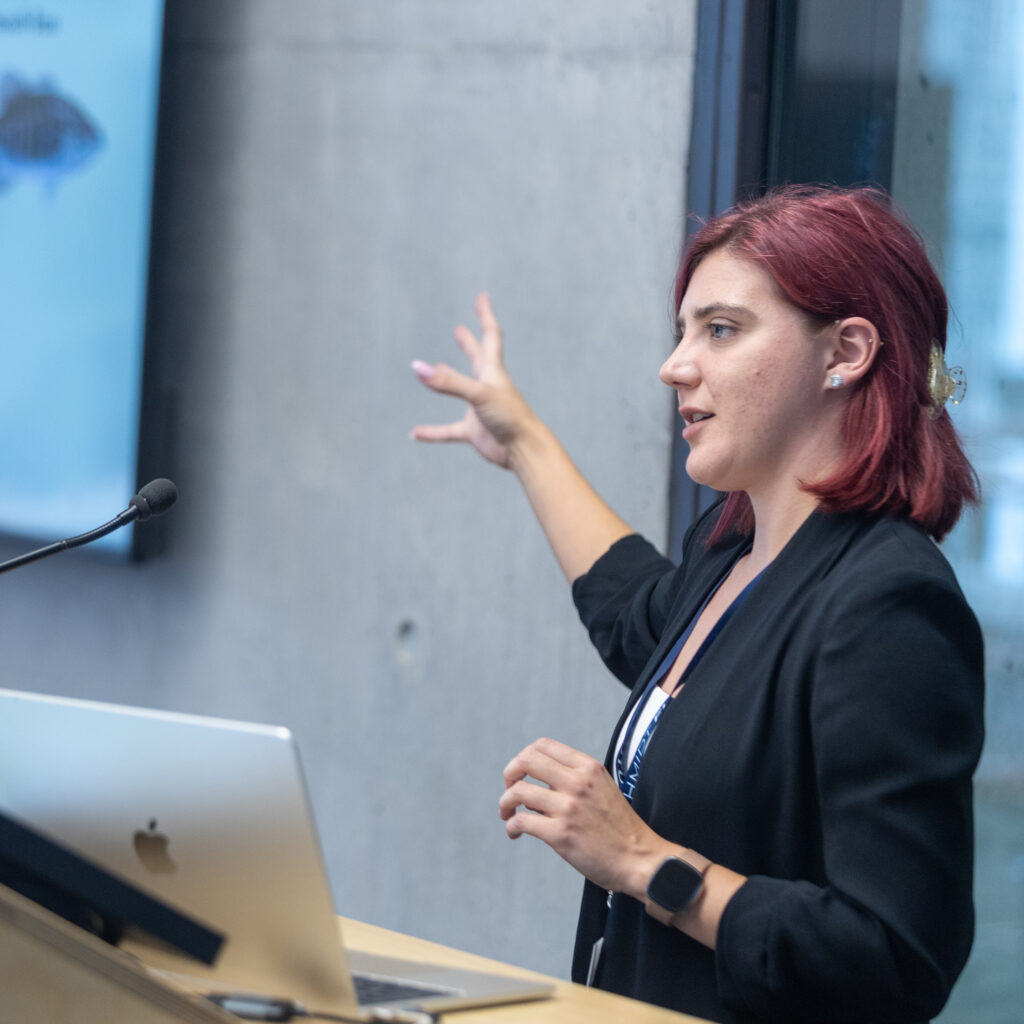 Dr. Jessica Leivesley describes how she uses machine learning to make collecting ecological data more efficient.
Advances in machine learning are poised to revolutionize how we conduct scientific research, empowering us to address a range of grand challenges, from accelerating medical breakthroughs to developing new ways to address climate change. Yet, the coming shift requires a new generation of leaders—researchers with the vision and skills to develop an AI toolbox that accelerates science.
In mid-August, close to 120 of the world's brightest minds working to advance this goal congregated in Toronto for a conference sponsored and co-hosted by Schmidt Futures. Participants exchanged ideas, forged connections and friendships, and shared their progress on projects harnessing machine learning across a dazzling array of fields and challenges.