Student caseworkers grow their skills and experience at U of T's Downtown Legal Services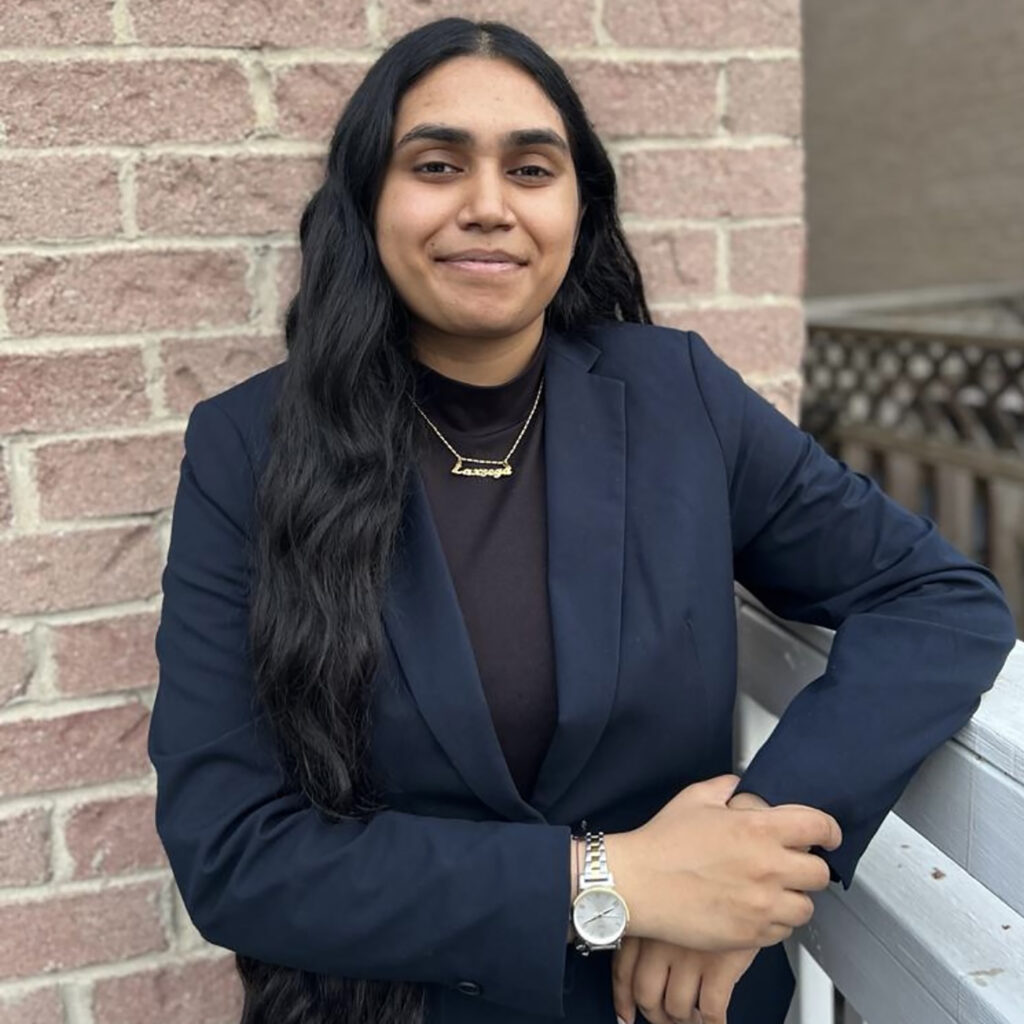 Laxsega Sivaloganathan says her experience at Downtown Legal Services has allowed her to grow, both personally and professionally.
More than 50 years ago, a student-led initiative at the University of Toronto Faculty of Law, then known as U of T's Students' Legal Aid Society (SLAS), received funding for a summer project that became the foundation for a community legal clinic in Toronto.
Today, U of T's Downtown Legal Services (DLS), located in the Fasken Building at 655 Spadina Avenue, serves as a community legal clinic and clinical legal education program, offering free legal assistance to U of T students and low-income individuals in areas including housing law, refugee and immigration law, criminal law (summary offences), employment law, family law, and income security.
Each year, 65 U of T Law students enrol in the for-credit clinical course during the academic year. In addition, the clinic hires 20 first- and second-year JD students to join the clinic as summer caseworkers.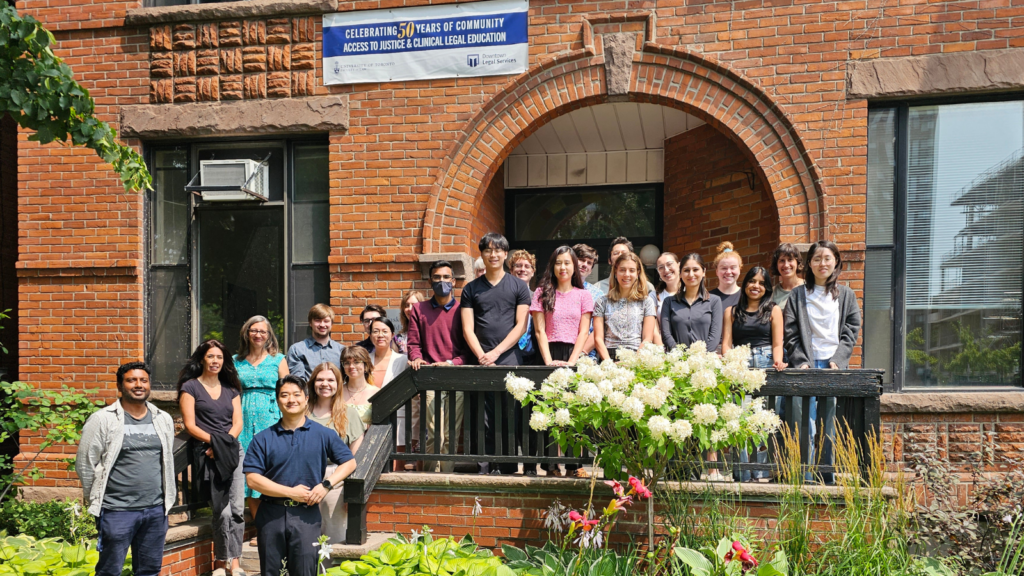 Lawyer and clinic director, Prasanna Balasundaram (far left), with staff lawyers Asiya Hirji and Jennifer Fehr, alongside staff and summer caseworkers on the steps of the Fasken Building, home to U of T's community legal clinic and clinical legal education program, Downtown Legal Services.
For Laxsega Sivaloganathan, who starts her second year of law school this fall, the summer experience has been eye-opening.
"We hear about the access to justice issue, but at DLS we see it in real-time — intersections of different systems of oppression — making the circumstances of our client's lives very difficult," she says.
As a first-generation law student whose parents immigrated to Canada from Sri Lanka, Sivaloganathan has seen first-hand in her personal life how the criminal justice system can impact families.