Research challenges long-held view of early-stage Alzheimer's disease
A new study by researchers from U of T's Tanz Centre for Research in Neurodegenerative Diseases examines how a hormone called somatostatin influences the earliest stages of the disease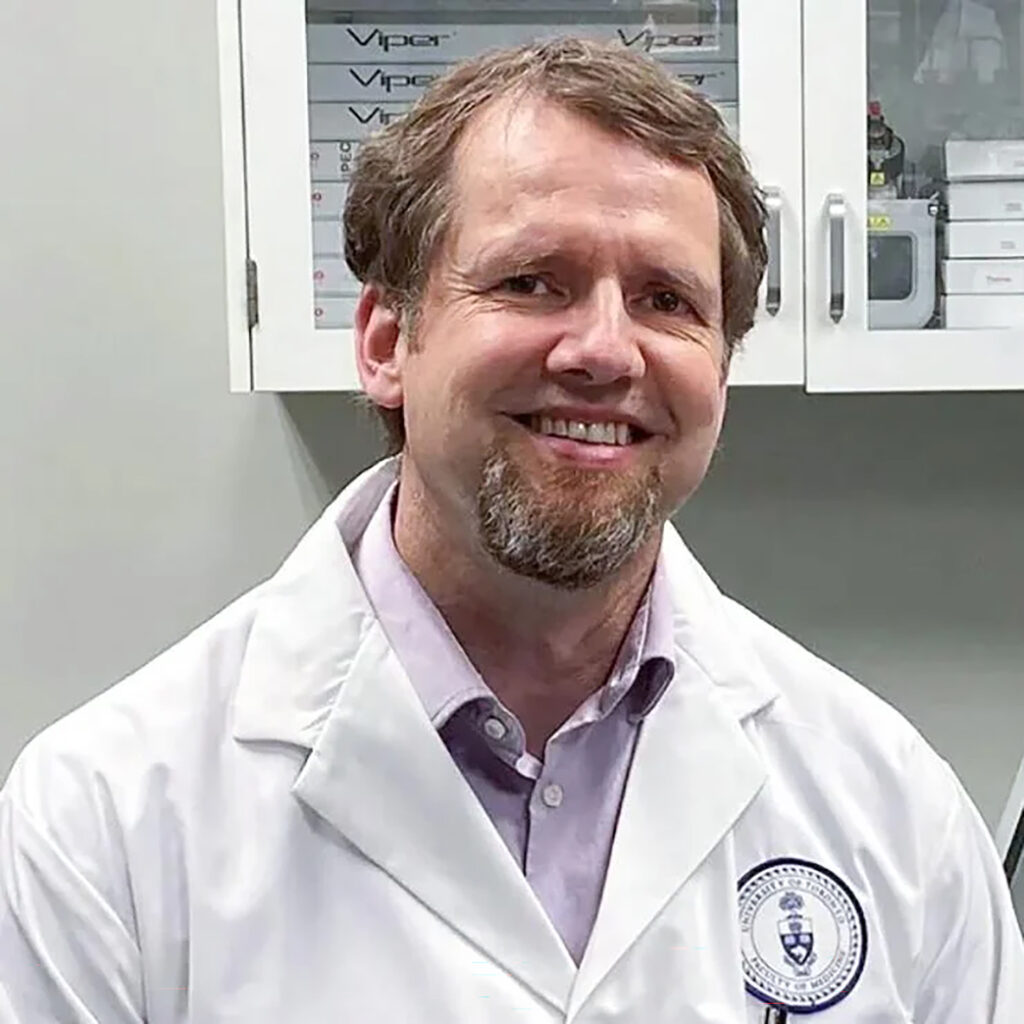 Gerold Schmitt-Ulms, a professor in the Temerty Faculty of Medicine's department of laboratory medicine and pathology, was one of the authors of the new study.
Recent research from the Tanz Centre for Research in Neurodegenerative Diseases in the University of Toronto's Temerty Faculty of Medicine is challenging long-held views of how a hormone called somatostatin influences the earliest stages of Alzheimer's disease.
"Importantly, for the first time, this research indicates the extent to which somatostatin could be important in Alzheimer's disease," says Gerold Schmitt-Ulms, co-author of the study published in Scientific Reports. The study was supported by Alberta Innovates Bio Solutions, Ontario Centres for Excellence/MaRS Innovation and the Borden Rosiak family.
"The answer is that somatostatin has a significant effect, but it's not black or white. It doesn't prevent clumping of the amyloid beta protein, but slows it down. This is important, but we don't know what this means for treatment yet," says Schmitt-Ulms, an investigator at the Tanz Centre and professor in U of T's department of laboratory medicine and pathology.
Challenging the dominant hypothesis