New Experiential Learning Commons will help prepare U of T students for the jobs of the future
Alumnus and donor Paul Cadario helped launch the centre with a transformative gift of $4 million to support undergraduate students' real-world experiences.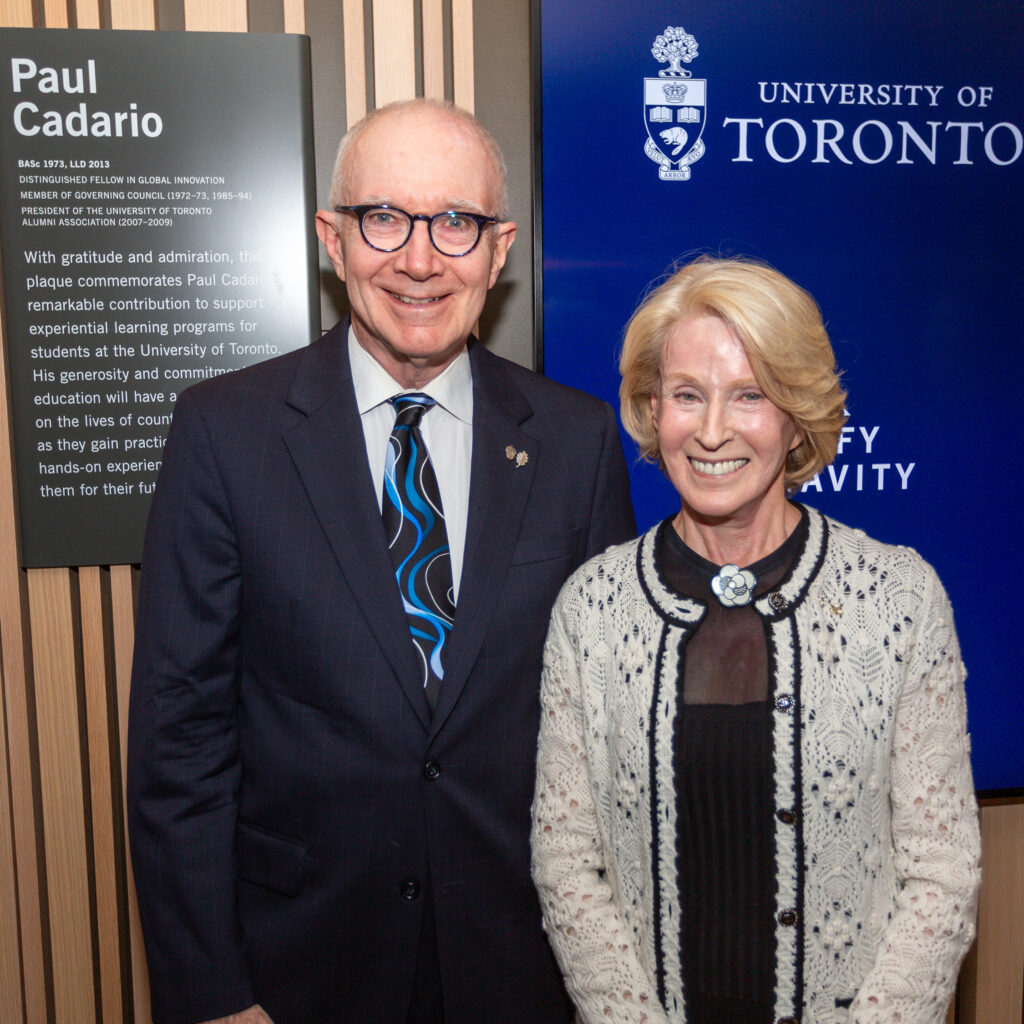 Paul Cadario and University of Toronto Chancellor Rose Patten.
The official opening of the Experiential Learning Commons (ELC), a new flagship space on the St. George campus for student-oriented professional development activities, took place on October 11. The event gave the university a chance to celebrate the ELC's opening while also thanking and recognizing Paul Cadario (BASc 1973, Hon LLD 2013) for his transformational support of undergraduate student awards. The new Paul Cadario Experiential Learning Student Awards and the Paul Cadario Social Impact Internships will be held by both the Faculty of Applied Science & Engineering and Faculty of Arts & Science. These new funds will provide experiential learning opportunities for students as well as internships with non-profit and community organizations.
"Some of the most important experiences for students happen outside the classroom — through internships, co-ops and other forms of experiential learning," says President Meric Gertler. "I want to thank Paul Cadario for supporting student success with these endowed awards. They will open doors to a lifetime of success and fulfillment for talented U of T students, while contributing to the prosperity of the Toronto region and society as a whole."
Supporting student success