Person-centred tech design gives older adults agency in their own care
Nurse-scientist Dr. Charlene Chu designs health-care interventions for older adults in care homes. Person-centred research is the heart of her success.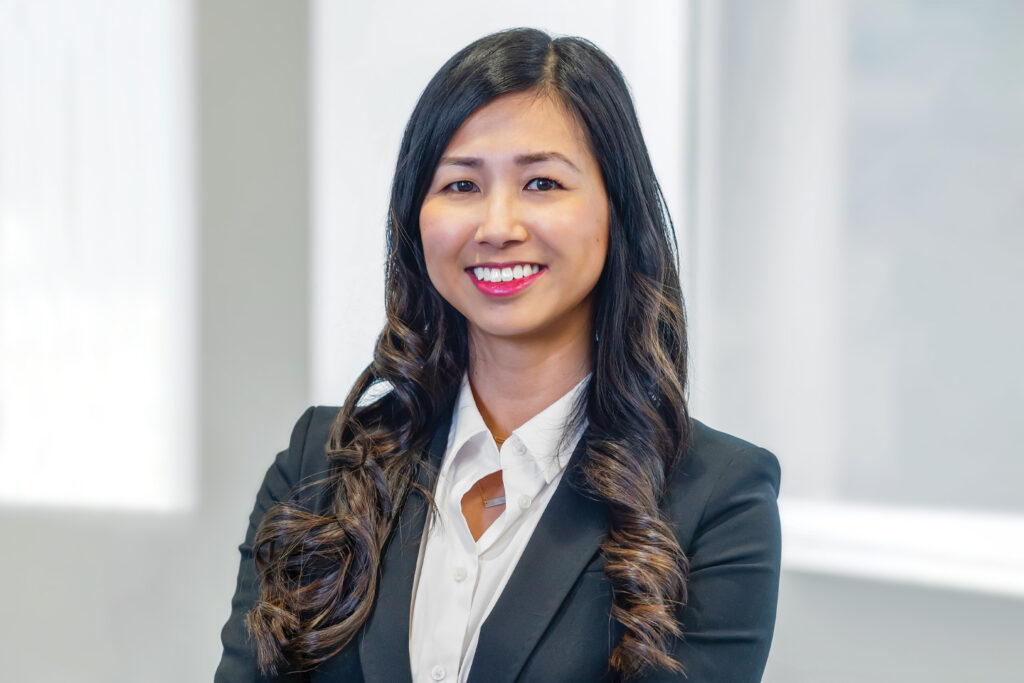 till in her 30s, Dr. Charlene Chu has racked up an impressive array of accomplishments. She's a Registered Nurse beloved by patients and their families. She's an internationally recognized scientist who holds two patents. And she designs her own tech!
It all began with her grandfather.
"Like many kids in immigrant families, I was raised by my grandfather," says Chu (BScN 2006, PhD 2016), who is a professor in U of T's Lawrence S. Bloomberg Faculty of Nursing. When he developed Alzheimer's disease, the family eventually had to admit him to long-term care. Not long after, he passed away.
"When I saw how older adults are excluded from shaping their own care within the broader health-care system," says Chu, "that really gave me motivation to try to be part of the solution.
"My program is based on the principles of person-centred care," she explains. "Older adults and their caregivers define the problem that I research and suggest solutions that I explore. Then we work on the solutions together to meet their needs. It is truly co-designed."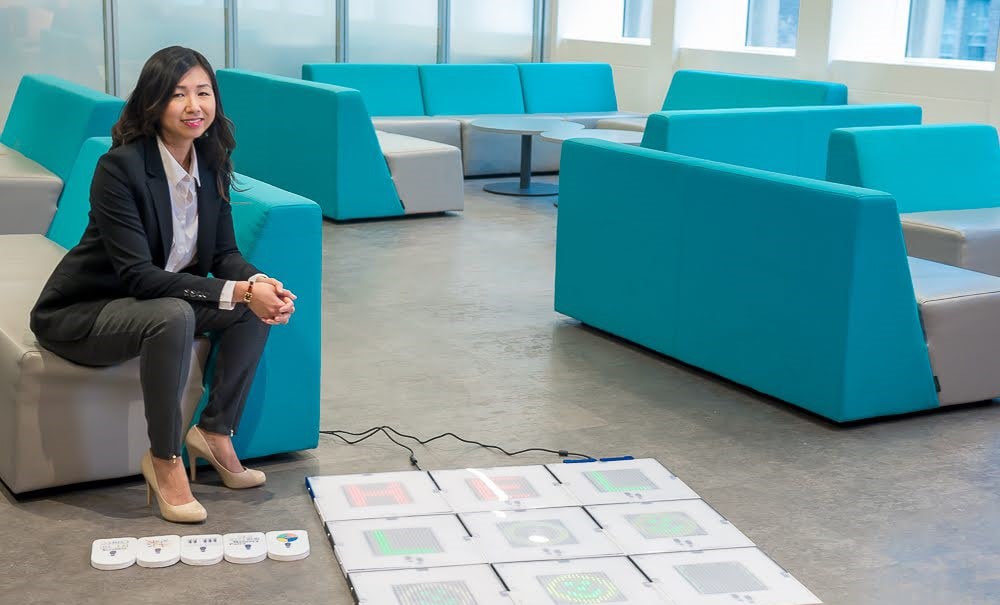 Donors played a part too—their support helped Chu build the MouvMat, a set of digital touch tiles, lights and sounds that adjusts to individual abilities. Residents in long-term care can step on it, or sit and tap it with an accessory, to play a game. It boosts physical activity, cognitive stimulation and social engagement.
"I believe my work will contribute to a world where older adults may feel that they are listened to," she says. "Where they are included in shaping their care and the technology they use. My work combats ageism, and counters the idea that older adults can't take part in technology development."
Please give to the University of Toronto today! Help innovative scientists like Dr. Charlene Chu lead us forward, building inclusive solutions for older adults.
Photos in slides 1, 5, 6 and 10 by Stephen Frost Photography