Powering creativity with AI: U of T collaborates with Naver and Wattpad on research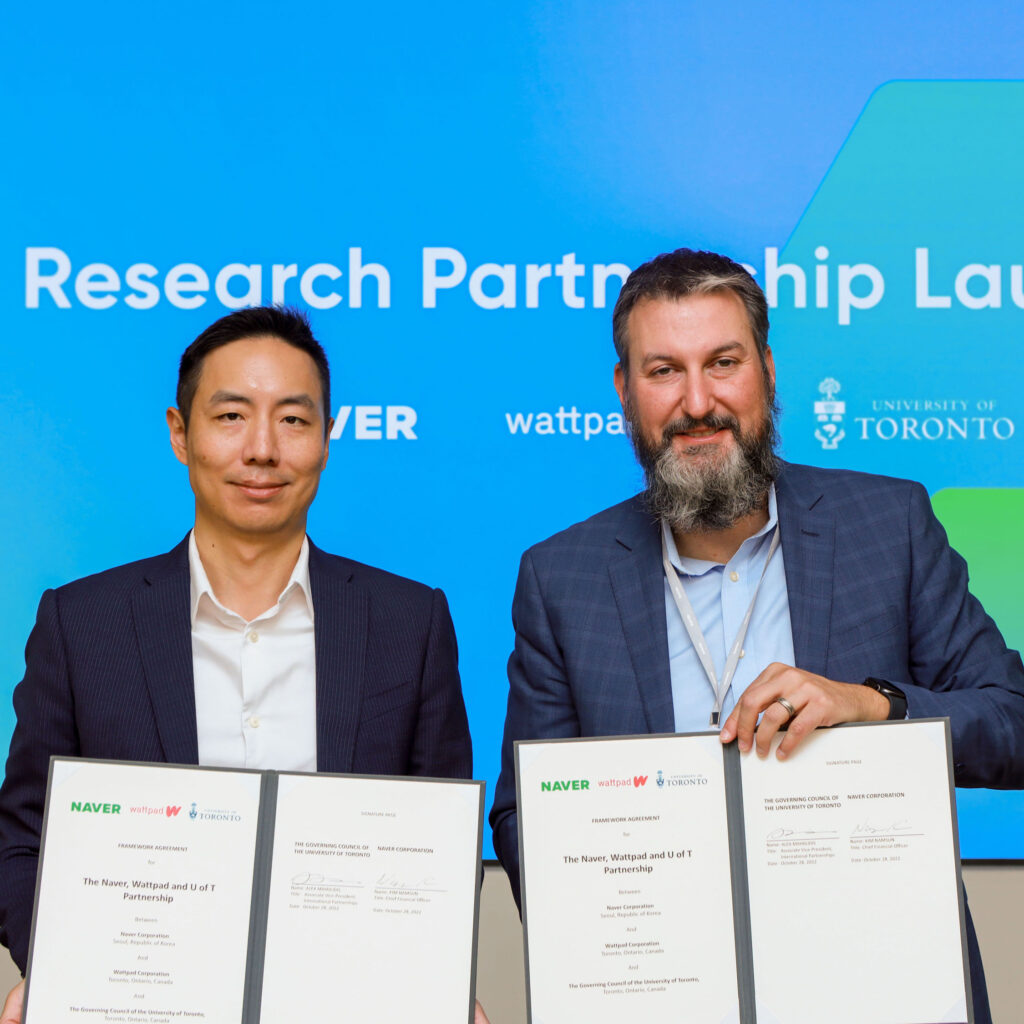 The University of Toronto will work with South Korean technology company Naver Corp. – and its Toronto-based subsidiary Wattpad – on artificial intelligence research aimed at harnessing technology to empower human creativity.
Guided by a partnership framework agreement, Naver will collaborate with U of T on four research projects spanning subject areas ranging from human-computer interaction to natural language processing. Two of the projects will be carried out in partnership with Wattpad, a digital storytelling platform that was founded by U of T alumni and acquired by Naver in early 2021.
The five-year research partnership – which would train dozens of master's, PhD and post-doctoral researchers – was recently announced following a visit by senior leaders from U of T's Office of the Vice-President, International to South Korea.
Addressing some of the biggest challenges in the AI field