The pianist, the inventor, and the Chief of the Air Force Surgeon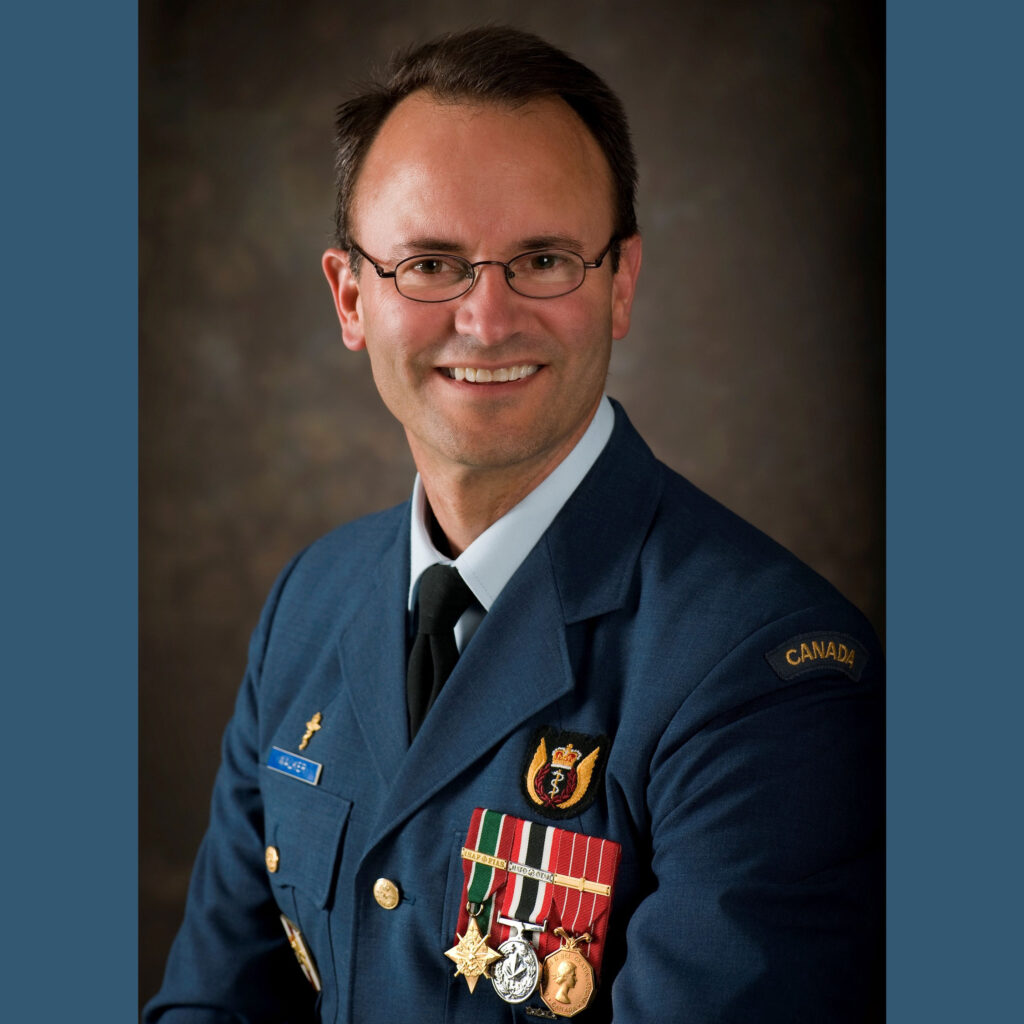 The late Colonel Carl Walker (MD 1989, PGME 1990) never planned to serve in the Canadian Armed Forces.
Born in Cold Lake, Alberta, his father was a navigator in the Canadian Air Force. Carl participated in the Army Cadet program as a teenager, but saw his future in civilian life.
A gifted student, he accepted a scholarship to study engineering at the University of Guelph. It was there, on January 13, 1980, that he met the woman who would become his future wife.
"I was studying biology at the University of Guelph and was invited by a friend to hear an engineering student play the piano," says Christina Walker. "That student was Carl. He was a talented pianist who, after a couple years of lessons, played mainly by ear. We started talking as he played, and by the end of the evening, he had asked me to marry him."
While Christina laughed off Carl's first impulsive proposal, the two quickly became inseparable. After receiving their undergraduate degrees at Guelph, they married and moved to Toronto for Carl to pursue his Master's in Biomedical Engineering at the University of Toronto.
"Carl's interest in health and medicine really solidified during his Masters," says Christina. "For his thesis, he designed and built a doppler probe to measure the blood flow in the carotid artery. The technology is still used today."
After a year of working at what would become Defence Research and Development Canada (DRDC), he applied and was accepted into U of T's medical school.
A fateful family budget
It was during this time that the practical needs of a growing family rekindled Carl's relationship with the Canadian Armed Forces.