Munk School community rallies around Black Student Excellence Scholarship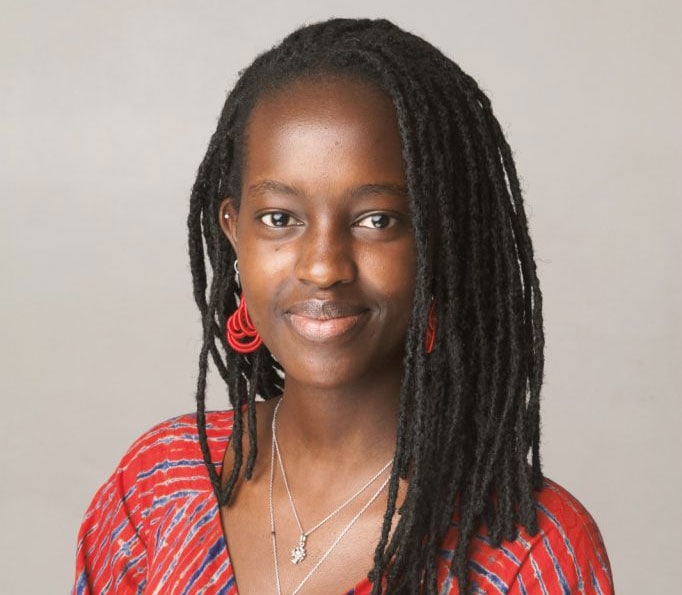 The Munk School Black Student Excellence Scholarship, first launched by a generous alumna, has received a new boost thanks to another alum and a supportive community. The award – previously known as the Black Diaspora Excellence Scholarship – seeks to remove barriers for Black students in the master of global affairs (MGA) or master of public policy (MPP) programs.
The scholarship was initiated by Judith Nwachebelu (MGA 2020), a U of T graduate hailing from Nigeria. While it is now open to all Black students, the first iteration of the award was specific to those hailing from African countries. "Because of the difficulties I faced securing funds for my education, I wanted to give back to African students coming to the program," Nwachebelu explained. "I really wanted to make it a bit easier for them."
The Munk School decided to transform Nwachebelu's donation into a larger initiative. Since 2020, the Munk School community has raised over $21,000.
I think the Black Student Excellence Scholarship is a great step towards diversifying leadership in government and other social purpose organizations. We were happy to continue to donate.

Brianne Kirkpatrick
Among the generous supporters: the Behavioural Insights Team, a consulting firm whose mission is to help organizations apply behavioural insights in support of social purpose goals. As part of the Munk School's Professional Development Week, Behavioural Insights conducted a workshop for students on applying behavioural science to public sector programs and services.
"I really like working with Munk School students," said Brianne Kirkpatrick (MPP 2013), a principal advisor at Behavioural Insightsand one of their workshop facilitators. "I find that, relative to other forums, the students in these workshops aren't afraid to ask challenging questions and seem really open to embracing new ways to solve problems, to break down policy challenges."
Community support opens doors for students through the Munk School Black Student Excellence Scholarship
In 2021, Behavioural Insights asked Kate Dewasha, career and outreach development consultant at the Munk School of Global Affairs and Public Policy , to donate their $1,000 workshop fee to an organization or initiative that creates educational or employment opportunities for Black and/or Indigenous people. Dewasha suggested the then-novel Munk School Black Student Excellence Scholarship.
Behavioural Insights enthusiastically agreed. In 2022, they decided to once again donate their fees to the fund. "I think it's a great step towards diversifying leadership in government and other social purpose organizations," Kirkpatrick said. "We were happy to continue to donate."
Dewasha echoed the sentiments. "It is wonderful to see our alumni give back to the Munk School by not only sharing their knowledge on policy-related topics, but also waiving their fees to give back to future students."
The Black Student Excellence Scholarship has opened so many doors of opportunity… It has given me access to spaces that encourage me to expand my horizons in ways that may not have been possible otherwise.

Marie-Reine Mukazayire
Behavioural Insights were not the only contributors. While fundraising efforts were largely focused on Munk School faculty and staff, many alumni also got involved, including some for the first time. Kirkpatrick noted that she herself made a private donation to the fund and was excited that her organization could contribute more.
Marie-Reine Mukazayire, an master of global affairs student from Rwanda, was the inaugural recipient for 2021-2022. She graduated with distinction from the University of British Columbia with a bachelor's degree in international relations and development in 2021. At the Munk School, she hopes to start important conversations about new forms of financial and economic decolonization in the Global South.
"The Black Student Excellence Scholarship has opened so many doors of opportunity for me on both an academic and professional level," Mukazayire said. "By alleviating the financial burden, it has allowed me to dedicate my time to my studies and professional development. It has also given me access to spaces that encourage me to expand my horizons in ways that may not have been possible otherwise."