Donors help U of T Dentistry build student spaces that energize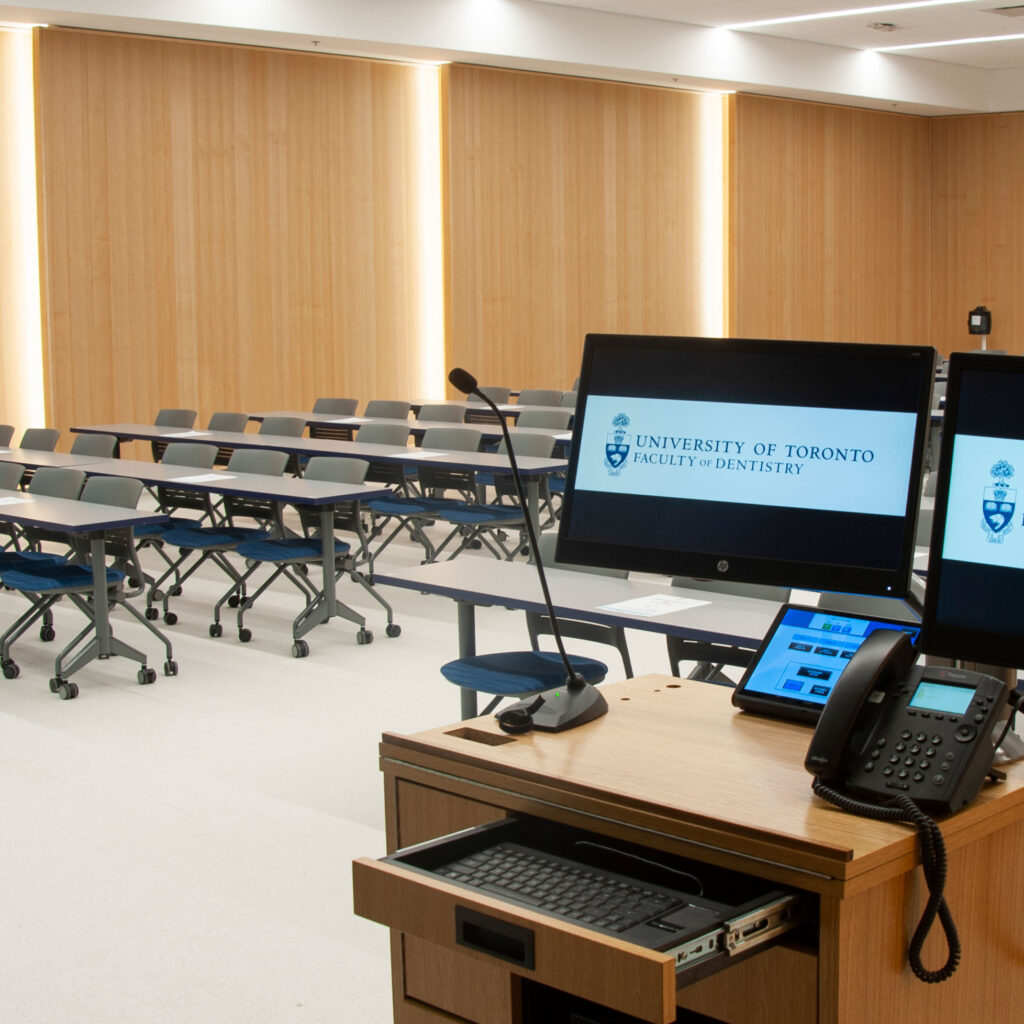 At the Faculty of Dentistry, renovations are making strides toward enhancing the student experience and continuing to modernize the Faculty's building.
"We wanted to make a difference to student spaces, so we started with the cafeteria and upgrades of third-floor seminar rooms," says assistant dean of administration Mary Choi. "Since then, we have done the wet labs and the library and now, the Auditorium. Our next focus is on Lab 4 and Clinic 2 – those are big projects that we can't wait to get underway."
The faculty's recently completed Auditorium renovation is a beautiful example of how spaces make a difference to students.
"The Auditorium is our one and only space in the building that is truly multifunctional," says Choi. "We use it for large classes, exams, events and a variety of student-related activities."
The previous space was dated and required upgrades. "We wanted the Auditorium to be more inviting, where students want to spend more time," she says. "A warm and comfortable atmosphere can have an impact on people's moods – we hope this space will create a more positive energy for everyone who uses it."