Meet the leaders who will help us Defy Gravity: Q&A with Brian Lawson
Our campaign co-chairs will lead a coalition of volunteers devoted to inspiring the highest level of support for advancing U of T's excellence and aspirations.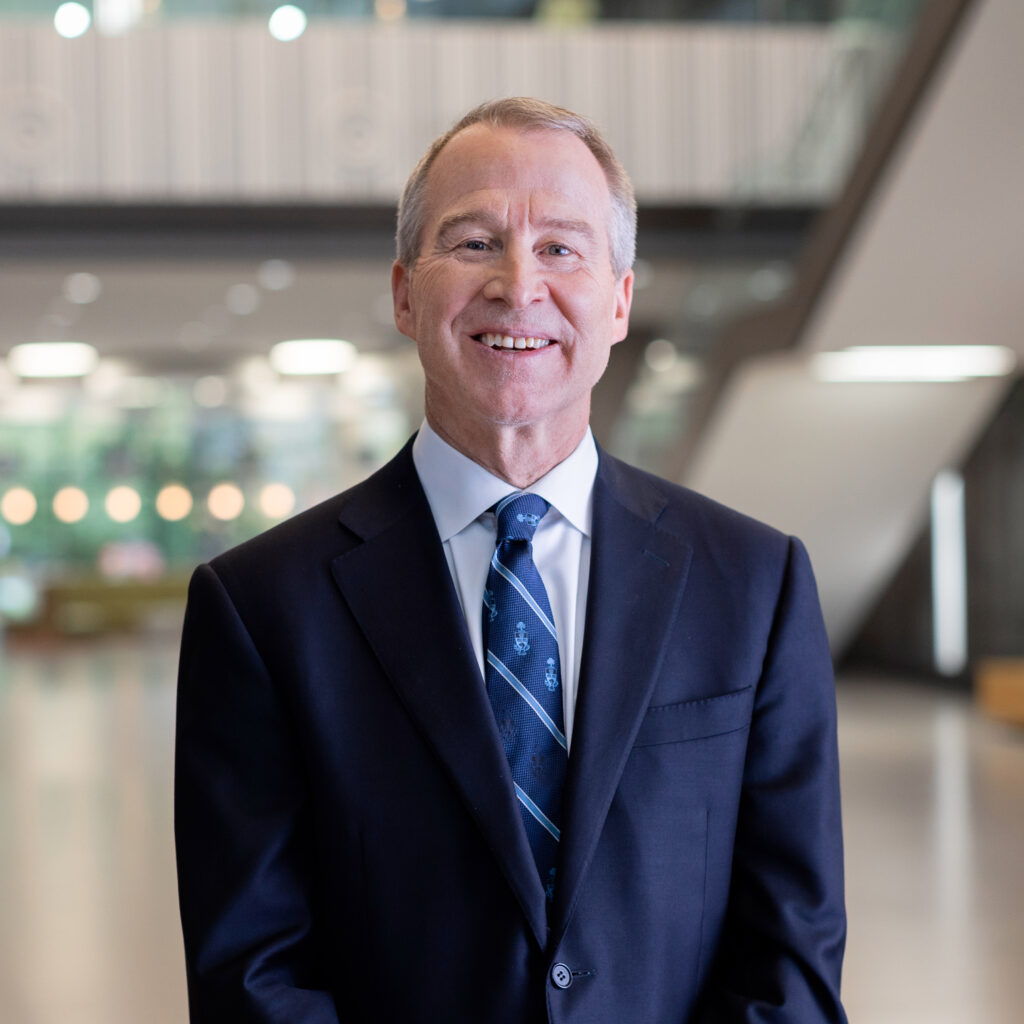 Read the interviews with Brian Lawson's fellow co-chairs: Claire Kennedy, John Cassaday, and Som Seif.
Brian D. Lawson (BA 1982 TRIN), Campaign Co-Chair
Brian Lawson serves as Chair of the University of Toronto's Governing Council. Together with his wife, Joannah, he helped establish the Lawson Centre for Sustainability and the Integrated Sustainability Initiative at Trinity College. They also helped establish the Joannah & Brian Lawson Centre for Child Nutrition at U of T's Temerty Faculty of Medicine. He currently serves as Vice-Chair of Brookfield Asset Management.
As a longtime volunteer for the University of Toronto, what inspired you to get involved?
When I was first approached to get involved with U of T, I was amazed by the breadth of opportunity there was —and continues to be—to help almost any cause or interest. The opportunity to partner with U of T and make an impact was very exciting. U of T's student access guarantee—that no student has to forgo the opportunity to study for financial reasons—is particularly appealing.