Inspired by family: Tom and Karen Kofman's gift to neurodegenerative disease research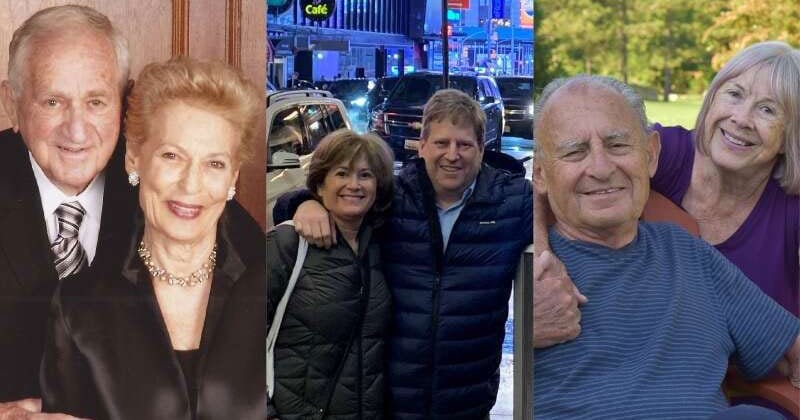 Tom and Karen Kofman know the toll neurodegenerative diseases can have on patients and their families all too well. Tom's late mother, Joan Kofman, and Karen's late grandfather, Max Sone, experienced dementia-like symptoms in their final years, while Karen's father, Gersh Sone, was diagnosed with Alzheimer's disease in 2019.
"You often don't truly get what this does to a person, until it happens to someone in your family," says Tom. "It's more than watching someone lose their memory. What they are really losing is their whole sense of being – their whole self."
Now, the Kofmans are taking action that they hope will contribute to better outcomes for future patients and their families. With a leadership gift in support of the University of Toronto's Tanz Centre for Research in Neurodegenerative Diseases, Tom and Karen will support high-potential new research investigations into conditions like Alzheimer's disease and other dementias, Parkinson's disease, as well as Amyotrophic lateral sclerosis (ALS).
"For us, the decision to support research was easy," says Tom, who credits his family's introduction to the Tanz Centre to his longtime friend, Russell Tanz. He also notes his late father, Jules Kofman (BA 1945 UC), was a proud U of T alumnus.
"At the end of the day, what we really want are cures – and if not a cure, then treatments. That's the solution to this problem. And research is what's needed to get us there."
The most important thing in their lives was family. I think they would be pleased that this gift will hopefully help others in their names.

Tom Kofman
"What we really want are cures, and research is what's needed to get us there"
"With their support for research in its critical early stages, the Kofmans are helping to accelerate discovery into debilitating neurodegenerative diseases which are impacting a growing number of people in Canada and around the world," says Dr. Graham Collinridge, Director of the Tanz Centre. "Their gift will be invaluable as we work to better understand the origins of these conditions – moving us ever closer to developing new therapies that can reduce or even reverse disease progression."
In recognition of the Kofmans' generosity, a specialized lab space in the Tanz Centre will be renamed the Kofman-Sone Family Microscopy Room – a tribute Tom believes would be appreciated by his parents and father-in-law.
"The most important thing in their lives was family," says Tom. "I think they would be pleased with this gift and that it will hopefully help others in their names."