The Maureen Kempston Darkes and Lawrence Darkes bursary and fellowship opens doors to a legal education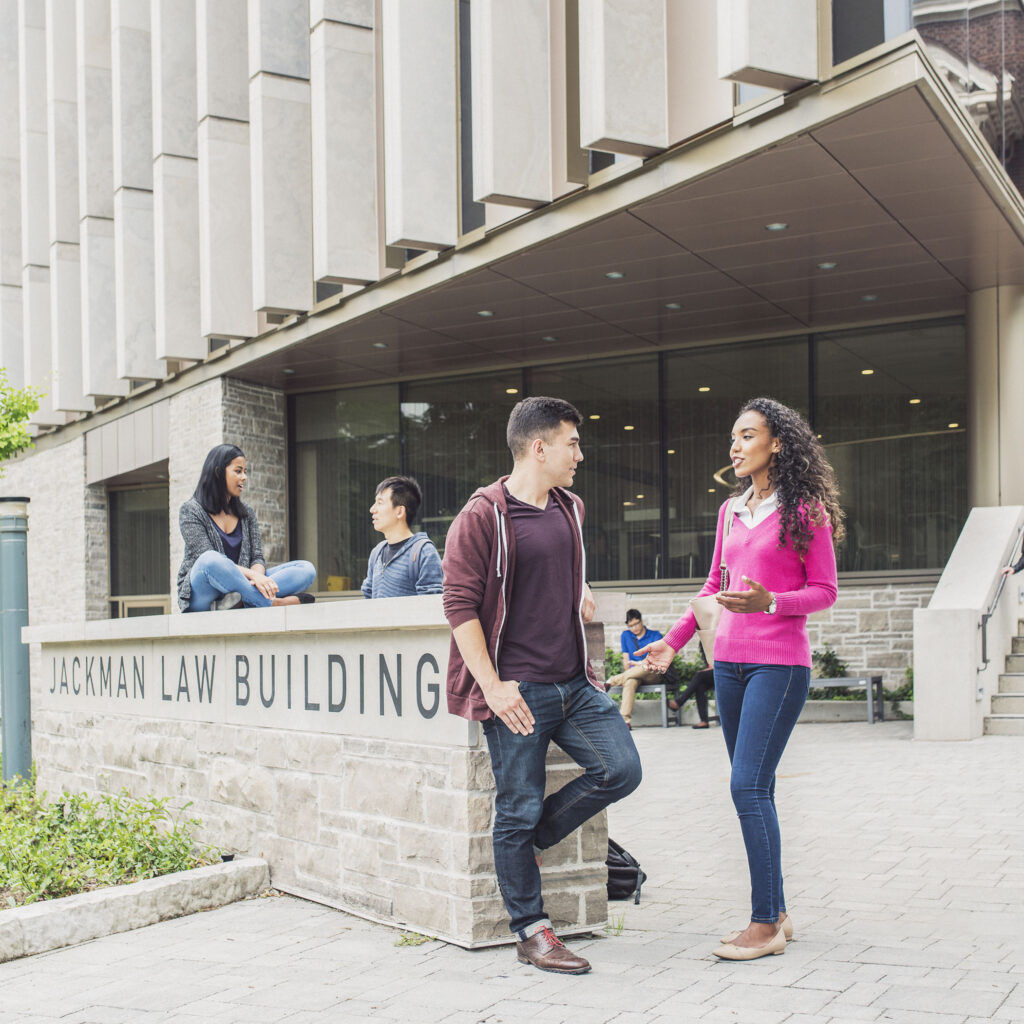 A generous gift from University of Toronto alumni Maureen Kempston Darkes (BA 1970 Vic, JD 1973, Hon. LLD 1996) and Lawrence Darkes (BA 1970, JD 1973) will support future generations of JD students at the Faculty of Law.
The $1-million gift will endow both bursaries and fellowships.
"Expanding access to a legal education and providing summer fellowship opportunities are among the faculty's top priorities in support of our students," said University Professor and Dean Jutta Brunnée, James Marshall Tory Dean's Chair. "This generous gift from the Darkes will make both these priorities possible, in perpetuity."
The faculty awards bursaries only based on financial need, and to those students who need it most. The Maureen Kempston Darkes and Lawrence Darkes Bursary will be awarded to a JD student in the Faculty of Law with demonstrated financial need and who are the first in their family to attend law school or university.
"It's important to make available the opportunity that we had to attend law school and support diversity in all its forms within the Faculty of Law," says Kempston Darkes. "We want to recognize the immense positive role of legal education and in particular, the positive impact, that it brought to our lives," says Darkes.
The Maureen Kempston Darkes and Lawrence Darkes Fellowship will help students gain meaningful hands-on experience