Mariam Abeid hoped for just $500 to help stay in school. A scholarship changed her world
Thanks to a scholarship established by George and Helen Vari, Mariam Abeid overcame lifelong struggles to earn her MA in teaching and begin opening doors for kindergarten students.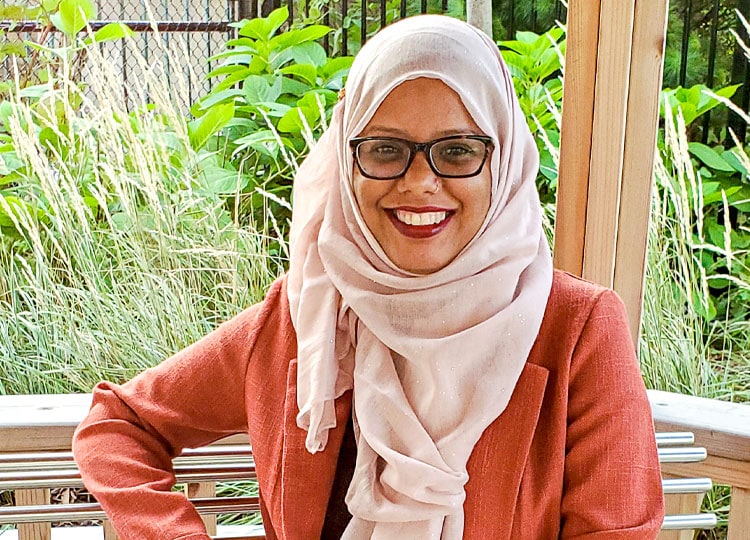 Growing up, Mariam Abeid (MA 2020) was an avid reader desperate to be allowed to go to school.
"I had to fight to stay in school past Grade 6. My mother was my advocate and my strength, God bless her," she explains.
Mariam graduated high school, but once she got married, her in-laws in Canada discouraged further education. After she was unexpectedly widowed, she felt bereft, alone with three small children.
One day, Mariam volunteered at her kids' school. The teacher told her she was a natural with children, and OSAP loans were available. "I thought OK, so I can do this. I can do this!"
She worked hard, but worried about completing her studies. "When I was nominated for the Vari Scholarship, I thought it was $500, and I was happy about it," she says. "When I learned it was $10,000, I cried. It changed my world, and I feel like I can achieve anything now."
Mariam graduated from OISE in June 2020 and started work as a junior kindergarten teacher in September. "It's so rewarding," she says. "Learning is my passion because it doesn't matter if you're poor or rich—education brings you up on the level of everyone else, and nobody can take it from you."
"I believe that it just takes one teacher to make a difference, and that passion is contagious. I'll be learning with the kids for the rest of my life."
Please give to the University of Toronto today, and help passionate students like Mariam Abeid transform themselves into leaders who will empower others in their turn.