In Memoriam: Isabel Bader (1926-2022)
Isabel Bader was a teacher and a scholar. Her deep compassion for students found expression in generous gifts for scholarships in the humanities and the construction of a much-loved theatre.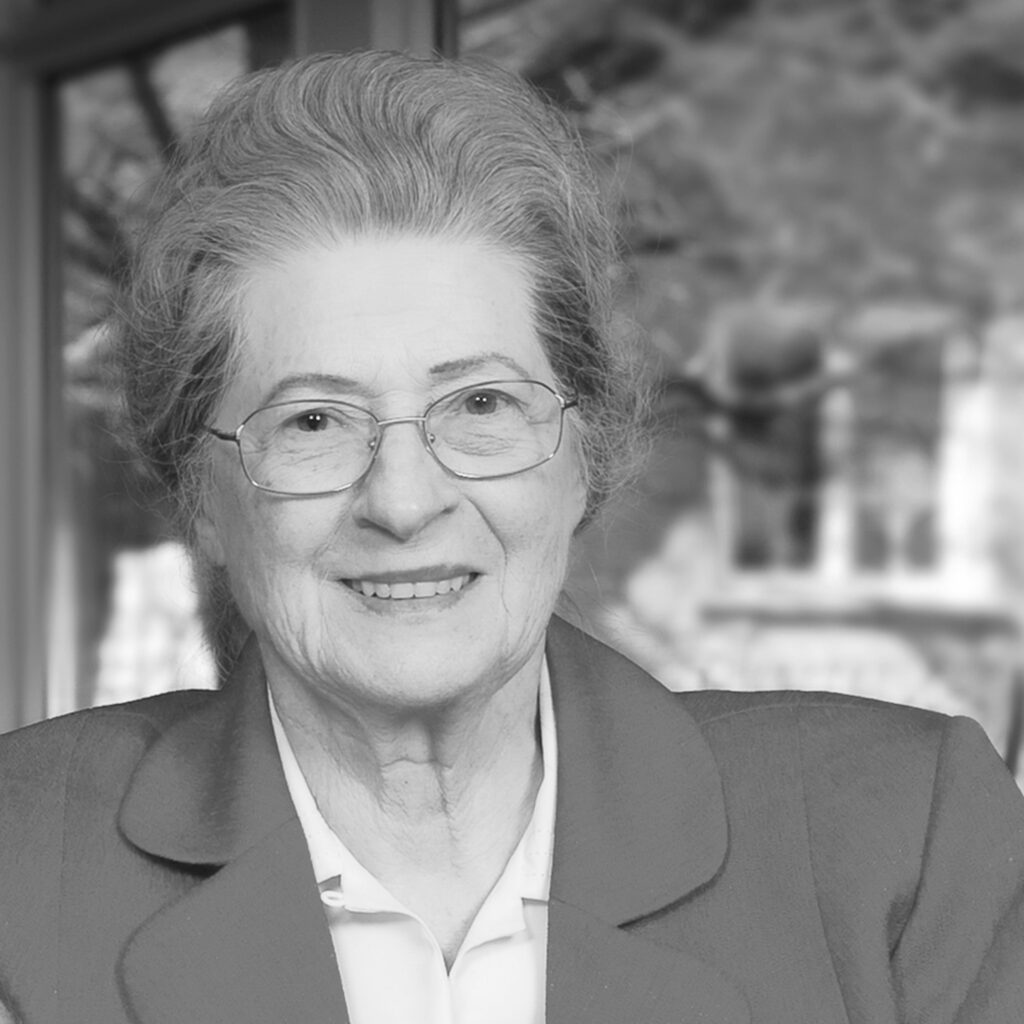 Prominent philanthropist Isabel Bader (BA 1949 VIC, Hon DSL 1995 VIC) has died at the age of 95. Bader, a Victoria College alumna and long-time supporter of the University of Toronto, passed away on August 28, 2022.
Together with her husband Alfred Bader, she built a remarkable philanthropic legacy that benefited students, scholarship, research, and the arts across Canada and the U.S. At U of T, the name Isabel Bader is instantly recognizable in connection with the 500-seat theatre that bears her name, and is a prominent part of Victoria University on St. George campus.
"With the passing of Isabel Bader, the University of Toronto has lost a great friend and champion," said U of T President Meric Gertler. "She was a person of great passion and sustained commitment, as demonstrated so clearly in her philanthropic pursuits and her personal life story. On behalf of the U of T community, I extend condolences to her family on their loss."
A philanthropic force rooted in a love for theatre and poetry
Isabel Bader was born in Northern Ontario in 1926 and graduated from Victoria College in 1949. Shortly afterwards, on a sea voyage to the United Kingdom, she met Alfred Bader (1924-2018), a gifted chemist and budding entrepreneur. The two shared such an immediate bond that Alfred proposed marriage nine days later.