$90-million gift to the Ted Rogers Centre for Heart Research marks new era in cardiac health
The Rogers Foundation announces a second landmark gift, building on its $130 million gift in 2014, to sustain the Ted Rogers Centre for Heart Research in perpetuity and bring the promise of precision cardiac health to patients across Canada and globally.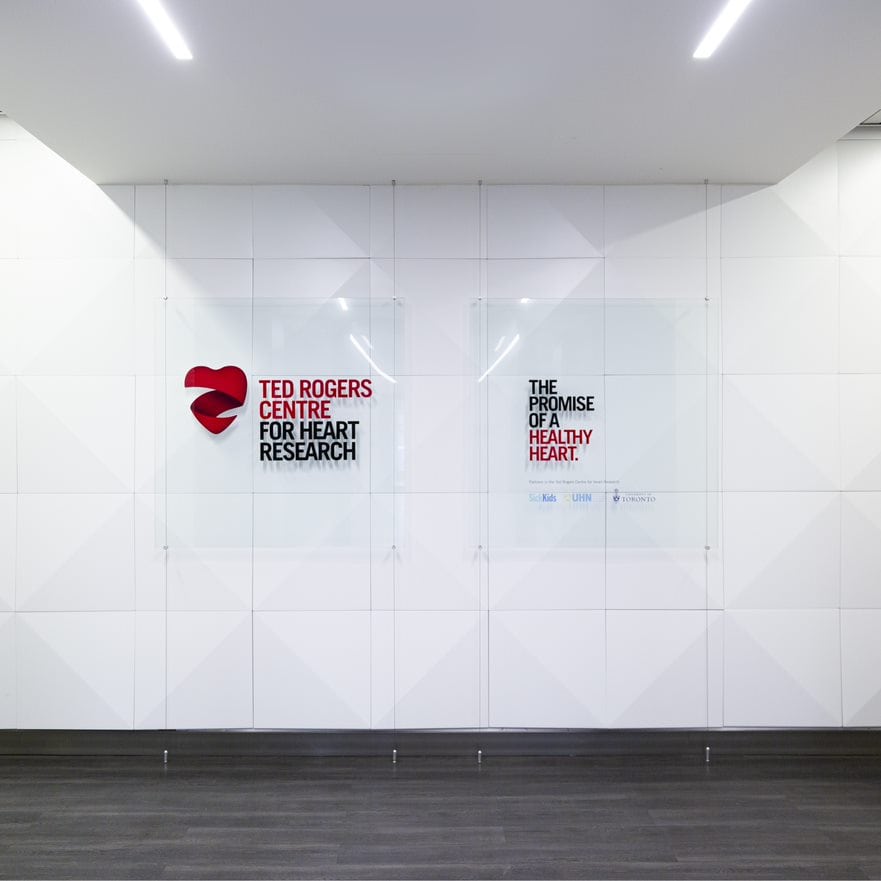 In 2014, the Rogers Foundation made a record $130-million gift to establish the Ted Rogers Centre for Heart Research (TRCHR))—a visionary, collaborative initiative harnessing the strengths of its three institutional partners: The Hospital for Sick Children (SickKids), University Health Network (UHN), and the University of Toronto. That gift united these institutions with a vision to reduce significantly the impact of heart failure in Canada for children, youth and adults alike, with worldwide implications.
Now, in a new era of precision medicine, a second gift will make an even greater impact by harnessing theability to treat each person according to their unique genetic, biological, and environmental profiles to better diagnose, correct, predict, and prevent heart failure.
Today, the Rogers Foundation is announcing a $90-million benefaction—matched with $94.2 million in institutional support and additional fundraising—that will sustain, advance, and significantly expand the reach of the TRCHR.
In addition to enabling discovery research, this investment will help more patients with heart failure to avoid hospitalization, understand the genetic basis of their disease, and receive unique, personalized approaches to heart health. These advances will reduce instances of heart failure and sudden death while slowing heart failure's progression, setting a new global standard in care.
Passionate champions for heart health