Why Cindy Yip is giving back
Cindy Yip came to U of T from Hong Kong on a scholarship—an experience she treasured so much that she's now contributing to scholarships for others.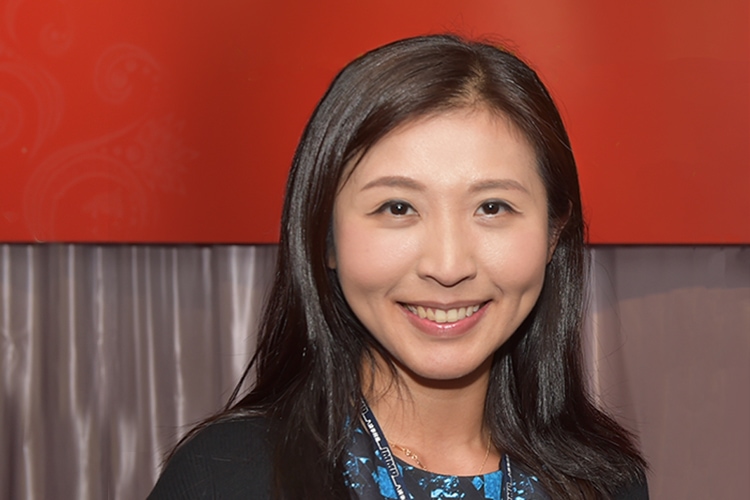 Cindy Kylie Yip (BSc 2006 VIC) is a University of Toronto alumna and (Hong Kong) Foundation scholar who was able to attend the University of Toronto in 2002 from Hong Kong with the help of the Dr. Cheng Yu-tung Scholarship. Now, she's donating to the Foundation that supported her.
Today, Ms. Yip lives in Hong Kong and works as an immigration officer and she credits her time in Toronto and her U of T education, where she majored in psychology and cognitive science and minored in linguistics, with helping her along her career path.
"Thanks to the culturally diverse experience at U of T and the liberal atmosphere there, I am well-equipped for the challenges I face daily at work, where a global mindset, confidence and creativity are absolutely essential," she says.
How U of T became a place to connect with others
Ms. Yip can still recall the sense of friendship and connection she felt at U of T and Victoria College almost as soon as she arrived.
"When I was living on campus in Victoria College, I blended into the friendly local culture and would just start to speak to anyone sitting next to me," she says.
That diversity and openness left a lasting impression, fuelling her intellectual curiosity and desire to engage with others.
"Studying at U of T was a life-changing experience," she says. "Now, even after I have come back to live in Hong Kong where I am surrounded by locals, I have never stopped making friends with a whole host of expats of different countries, because they kept bringing me new insights and knowledge, helping me see the world from different perspectives."
How bringing Hong Kong students to U of T has created a global legacy
Ms. Yip is one of more than 80 U of T (Hong Kong) Scholarship recipients who, over the past two decades, have been able to receive a world-class global education at the University of Toronto thanks to donor support. And now, thanks to the HK Match campaign, Daisy Ho (MBA 1990) and her brother Lawrence Ho (BA 1999) will match donor gifts in support of the Foundation, allowing even more talented students like Ms. Yip to receive a transformative U of T education.
For Ms. Yip, her Hong Kong scholarship made the difference in being able to attend U of T. "My family's financial standing would not have allowed me to have a chance to study abroad," she says. "The University of Toronto is the best school in Canada, and the scholarship helped me cover all my tuition. It was a gift that brings a life-changing impact."
Now, Ms. Yip wants to ensure others like her can enjoy the same experience she had at U of T. Not only does she actively participate in and attend HK Foundation events, but she recently made her own gift to support the scholarships.
"My U of T experience is something I truly treasure," Ms. Yip says, "and I would love to see more students benefit from the Hong Kong scholarships as I did. I believe that I should give wherever I have the capability, as I was helped by a lot of remarkable people along my life journey."