Vivienne Poy's lifetime contributions to higher education recognized by the CCAE
The Canadian Council for the Advancement of Education celebrates alumna Vivienne Poy's commitment and dedication with the 2022 Friend of Education Award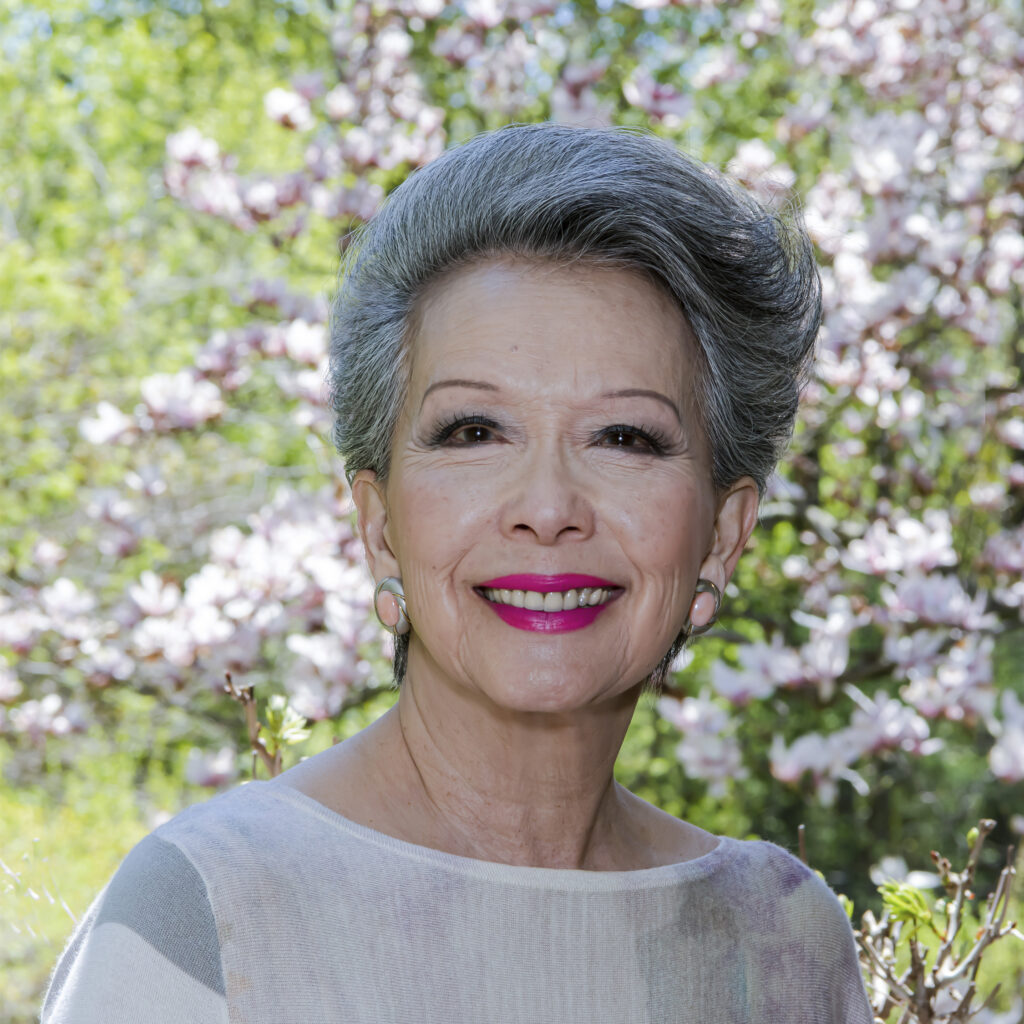 Dr. Vivienne Poy, a historian, public servant, and long-time champion of higher education, has been a high-level volunteer at universities in Canada and around the world—including as the 31st Chancellor of the University of Toronto. During the past decades she has worked tirelessly to strengthen education by promoting key initiatives and advocating for diversity and inclusion.
After serving on U of T's Governing Council, Dr. Poy was named Chancellor of the University of Toronto in 2003. She donned her ceremonial garb right after receiving her PhD—then proceeded to confer degrees on that year's graduating class.
"Dr. Vivienne Poy is indeed a tremendous champion of higher education," says Meric Gertler, President of the University of Toronto, "and U of T, which has benefited so much from her dedication, is proud to have nominated her for this prestigious honour.
"As one of our key volunteer leaders, she has provided advice, support, and friendship to the University over many years. This includes her wonderful service as our Chancellor and as a member of our Governing Council. And it extends through her remarkable legacy in promoting learning and discovery, with a particular focus on the Chinese diaspora and the history of immigration from Asia."
Outstanding support for scholarships, Chinese studies and Chinese-Canadian history
At U of T, Dr. Poy played a key role in promoting several important initiatives, scholarships and research positions. She is responsible for the creation of the Richard Charles Lee Chinese Canadian Archive within the Thomas Fisher Rare Book Library; the Richard Charles Lee Canada Hong Kong Library; the Richard Charles Lee Directorship at the Asian Institute within the Munk School of Global Affairs and Public Policy; the Richard Charles Lee Chair of Chinese Canadian Studies and the Vivienne Poy Endowment in Asian Canadian Cultural Studies at University College; the Lee Chair in Chinese Thought and Culture, and a post-graduate Chancellor's Fellowship.
"It is an honour to be recognized by the Canadian Council for Advancement in Education," says Dr. Poy. "As a lifelong student myself, it has always been one of my passions to promote and strengthen higher education. I'm glad to have volunteered with so many universities over the years—and had the privilege to meet so many bright, aspiring young people along the way. Thank you for this wonderful recognition."
As a lifelong student myself, it has always been one of my passions to promote and strengthen higher education.

Dr. Vivienne Poy
Dr. Poy's nomination was led by U of T, with support from McGill, York and Simon Fraser universities, and Seneca College. At Seneca, she received her diploma in Fashion Arts (1981), and she was a Governor at McGill University, where she received her BA (1962). Dr. Poy has been awarded eight honorary degrees and an honorary professorship at institutions in Canada, the United States and the Pacific Rim.
The Canadian Council for the Advancement of Education, which is bestowing this award on Dr. Poy, is a national, volunteer-led organization that promotes excellence in educational advancement. Its Friend of Education Award (supported by Marts & Lundy Canada, formerly known as Offord Group), recognizes outstanding service or commitment to post-secondary or independent school education by an individual volunteer or organization. Recipients make significant contributions in leadership roles to the cause of institutional advancement or education in Canada. Past recipients with close ties to U of T include Paul Cadario (BASc 1973, Hon LLD 2013), the MasterCard Foundation, and Marcel Desautels (Hon LLD 2003).