'A doctor? Me?' How Victoria's med school journey included an alumni helping hand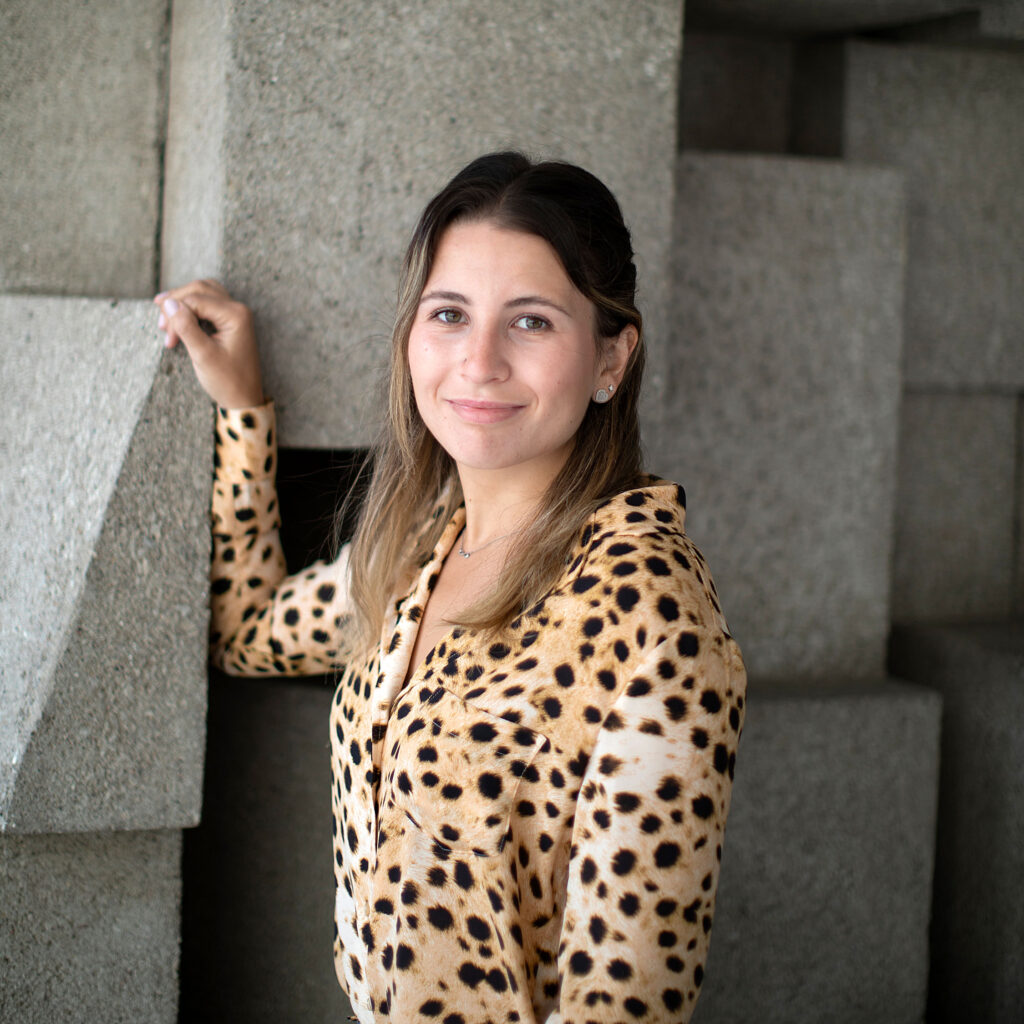 Victoria Mintsopoulos (MSc 2019, MD 2023) decided to become a doctor after a teacher believed in her potential. After exploring different areas of the health field, she's chosen family medicine and dreams of fulfilling the urgent need for comprehensive, holistic patient care. Along the way, she's danced to raise funds for cancer, found creative ways to learn despite pandemic restrictions, and helped deliver two babies.
As we celebrate Alumni Reunion 2023, Victoria shares her journey and how much it meant to receive support from the Class of 2003.
I had a great childhood. I played soccer, I danced, I really loved math and sciences.
But I never thought of being a doctor. My parents were immigrants and I didn't have anyone around me that was in medicine. In elementary school, one teacher was very special to me. Before graduation, she went around the class and gave each of us her idea of what she thought we would be good at. She looked at me and said, "you'd be a great doctor." And I was like, "What, really? Me?"
I tried to explore different areas of medicine to see what was right for me.
Becoming a physician was a very long road, so I wanted to make sure that I was sure about that decision. Through high school I continued to excel in sciences and math, and for undergrad, I went to Queen's for life sciences. When I did not get into medical school on my first try, I decided to do a master's of science. And I shadowed people, and I continued learning. I finally got into medical school at U of T and I was super excited! It's a fantastic school.
In the end, I felt like family medicine aligns with what I wanted from medicine.
I got interested in obstetrics and gynecology early on in medical school. I really love psychiatry. I really love internal medicine. I really love women's health. But family medicine is the area that matches best with the three reasons I love medicine.
First, I can create long-standing relationships with patients, and relationships are very important to me, coming from a European family. I'll also have the opportunity to be a leader—for example, while in medical school I worked at a vaccination clinic that served shelters and saw how even a small initiative changed the outcomes for the unhoused population. And, finally, I can be a guide who helps patients navigate the health-care system—whether they're coming in with reflux, or mental health issues, or forms that they need for work—I just want to help solve those problems.