U of T Law community pulls together to create opportunities for students 'facing an unprecedented summer'
Professors, alumni and friends are pulling together to fund opportunities for students struggling to find employment because of the global pandemic.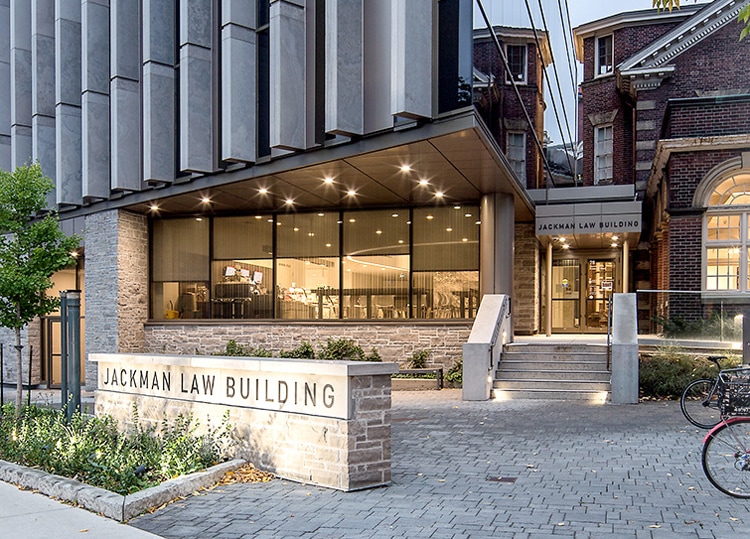 Abdullah Khan was making plans to work outside Toronto this summer. But like many of his first-year classmates, the University of Toronto Faculty of Law student found his employment prospects dwindle, due to the global pandemic.
"I'm looking for other law-related opportunities, but remote ones are hard to come by," says Khan.
To respond to this growing need, U of T Law created 60 new research assistant (RA) positions for JD students whose employment has been impacted by COVID-19. The new positions are in addition to more than 180, research, externship and fellowship opportunities the Faculty funds annually, with generous support from donors, now totalling $1.1 million in supported Faculty employment.
"My classmates and I are really appreciative of the RAs that have been created," says Khan. "60 is a very large number and reflects the Faculty's desire to help law students who are facing an unprecedented summer."
With remote job opportunities hard to come by, the positions will make a difference
With over 240 employment and placement opportunities in total, the Faculty and donors have created employment opportunities for more than one-third of all U of T Law JD students. The three-week, full-time RA positions are funded at $20 per hour.
"I was heartened to see so many colleagues who wanted to get involved," says Professor Andrew Green, Associate Dean of Students. "We want to provide students with as many meaningful opportunities for professional development as possible."
Green says U of T Law has a long history of providing in-house professional development opportunities, including roles within the school's in-house legal clinics and associated startups, such as Blue J Legal. Law's International Human Rights Program (IHRP) has been working behind-the-scenes to place 19 students remotely with world-renowned organizations for prestigious fellowships with Amnesty International, UN Office of the Human Rights Commissioner, Human Rights Watch, PEN Canada and the World Bank.
An opportunity for alumni to help students professionally
Faculty of Law Dean Ed Iacobucci says that a strong sense of community and camaraderie continues to define U of T Law.
When the COVID-19 pandemic required everyone to stay home, the school's faculty, staff and students came together to deliver and participate in online courses. Students rose to the challenge of remote assignments and exams, to only then worry what jobs would be available once the term ended.
"Getting this up and running quickly, and giving priority to those students who do not otherwise have paid employment, will ensure we are reaching students with the greatest need," says Iacobucci. "Aside from earning some money, students will have a chance to develop professionally, learning from our faculty and other lawyers."
The 60 RA positions were made possible by the professoriate, more than half of whom generously contributed research funds to the initiative.
U of T Law's Career Development Office (cdo.law@utoronto.ca) is pleased to work with members of the legal community who can provide opportunities for law student employment this summer.